A chance encounter at Starbucks was the beginning of an incredible love story that Cassie and Mickey describe as: Unexpected. Whirlwind. Complete.  In fact, it would seem as though the stars were aligning to bring these two together as they met in Florida very shortly after both had moved back after big city living in other states.  Cassie and Mickey are two of the kindest, sweetest, most down to earth people we have had the good fortune to encounter.  It is just so apparent that they simply love being around each other and are absolutely the best of friends.  They wanted their wedding to be first and foremost about them and their love and dedication to each other…but they also wanted it to be a celebration for everyone involved!  Against a stunning array of ivory, plum, and grey details, Cassie & Mickey became husband and wife and enjoyed every single moment of their incredible day.
Ceremony venue: First Lutheran Church
Reception venue: Haile Plantation Golf and Country Club
Flowers: Crevasse's Florist
Hair & makeup: 6th Street Station
DJ: Wayne's World Entertainment
The "Mrs Ebert" hanger was a Valentine's Day gift from Mickey to Cassie!! He noticed that she loved dress photos that included hangers like this and surprised her with one!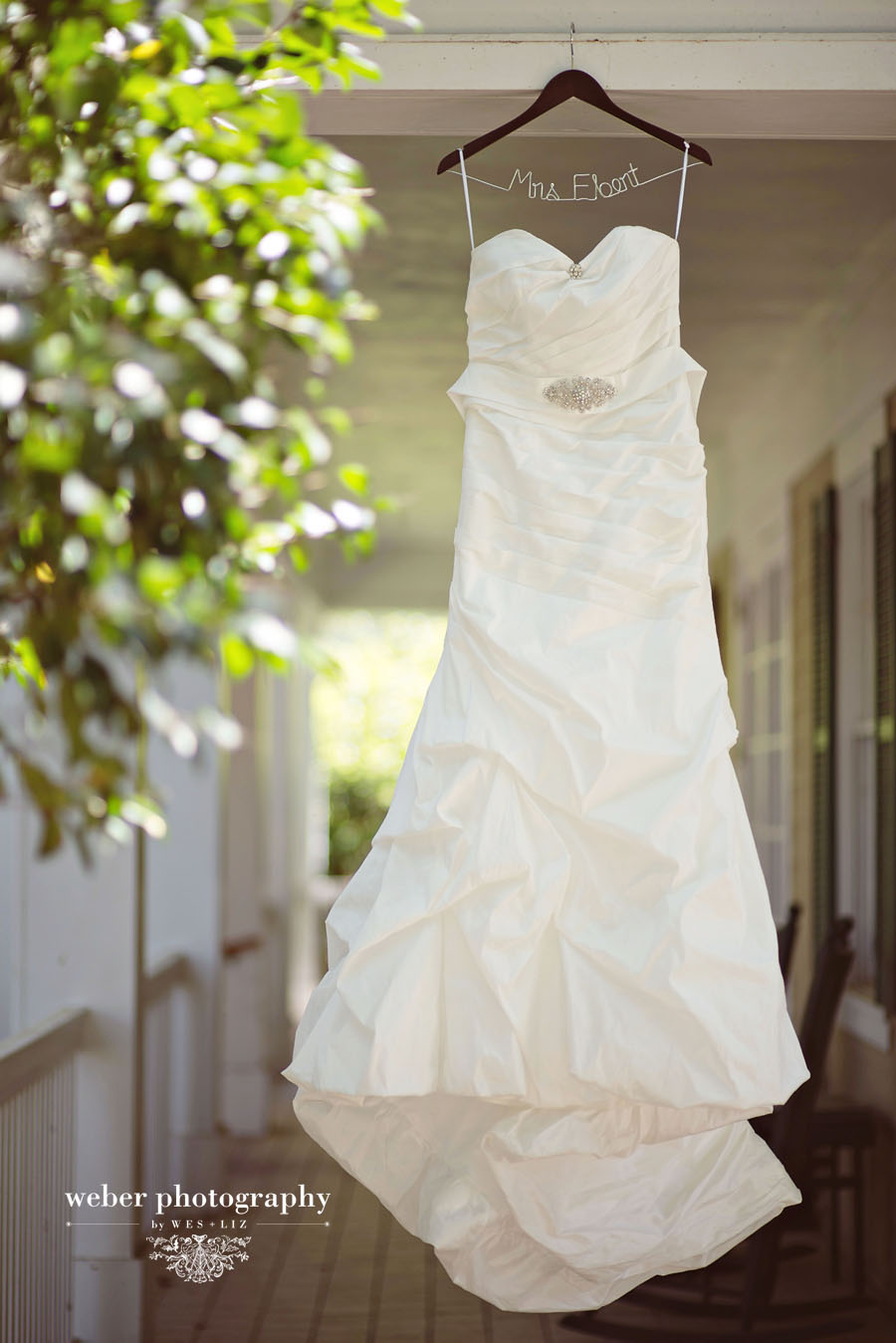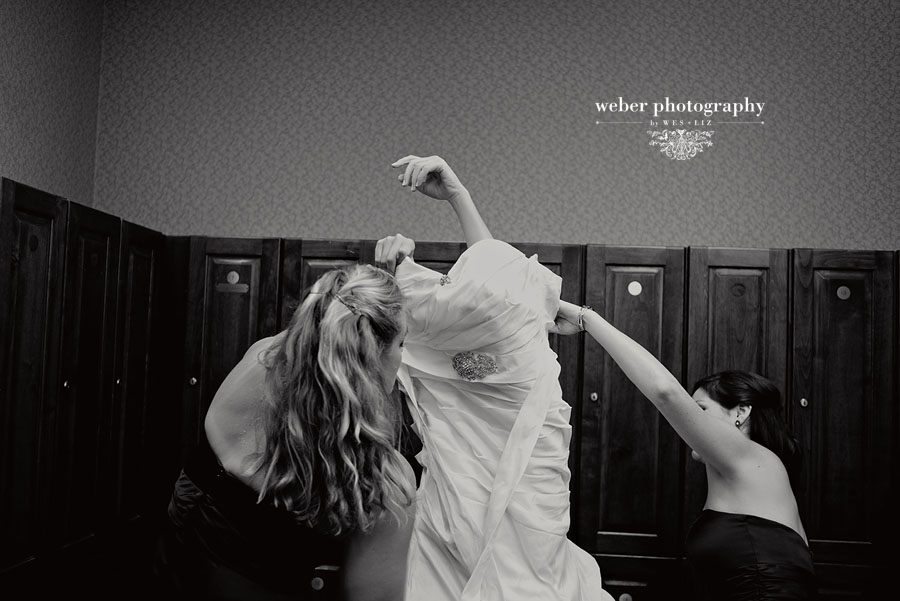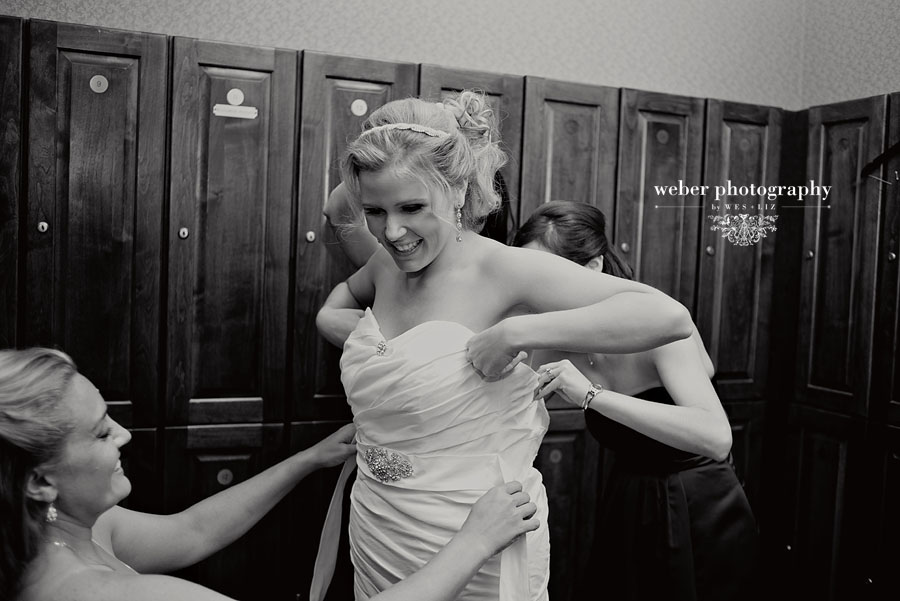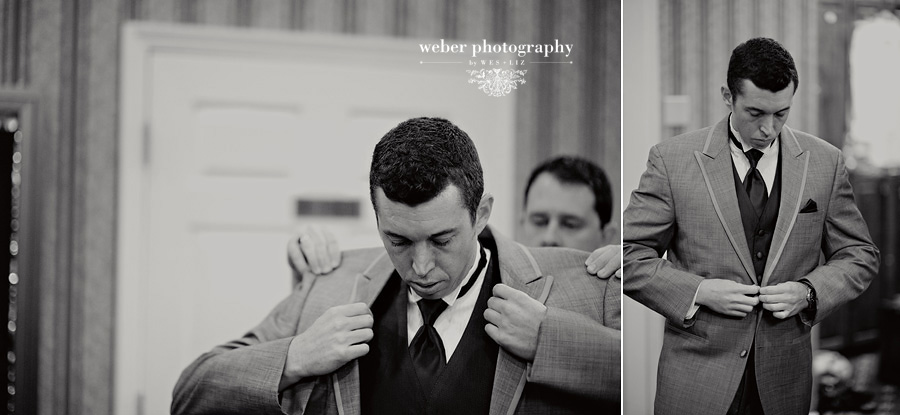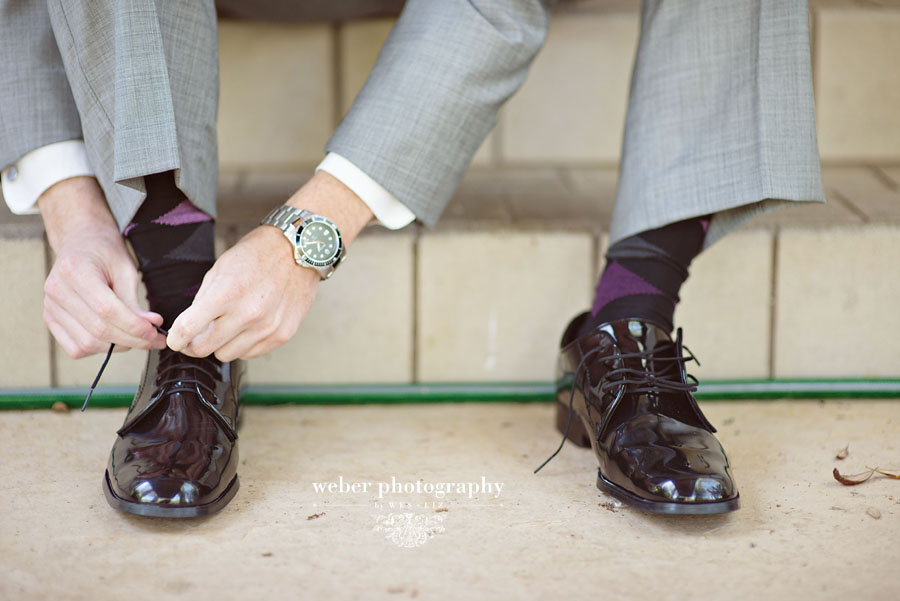 Their first look: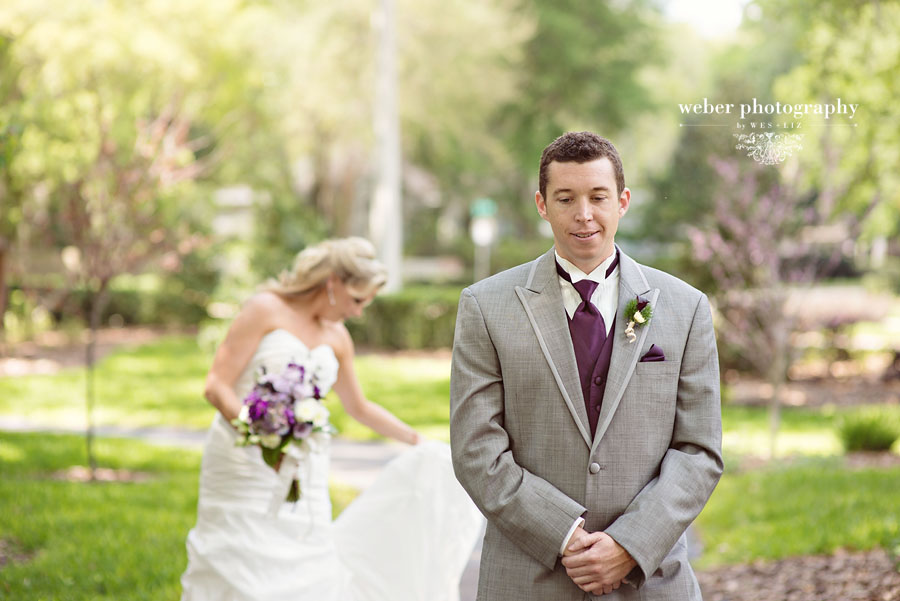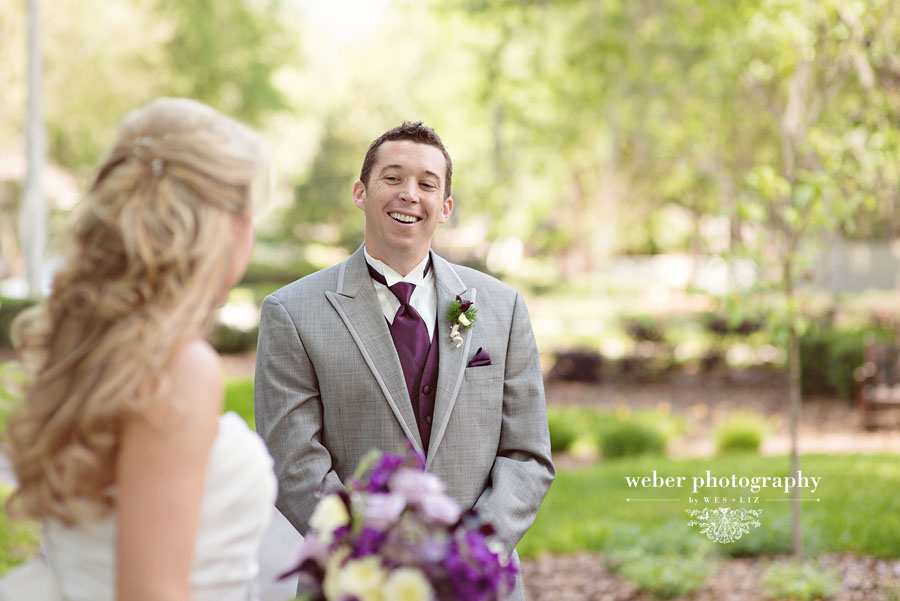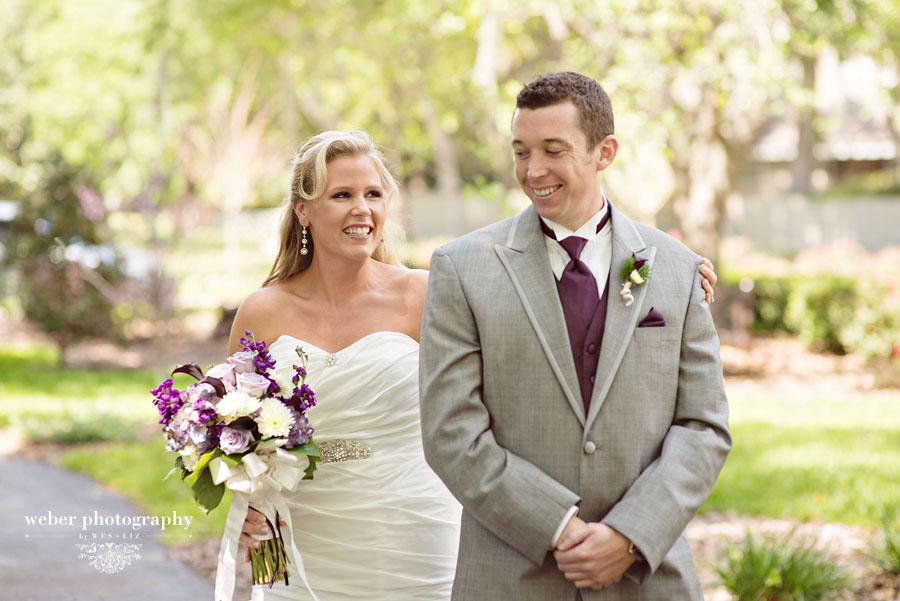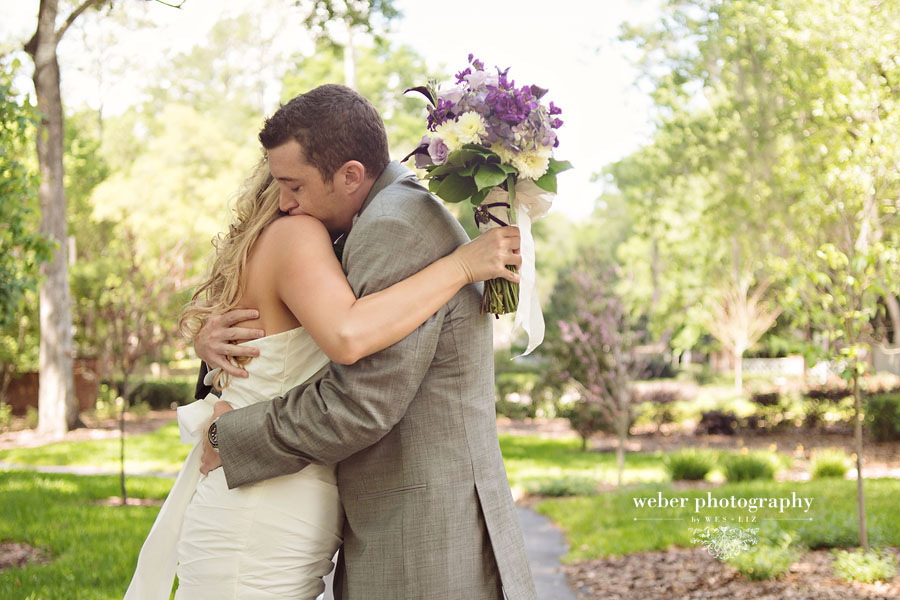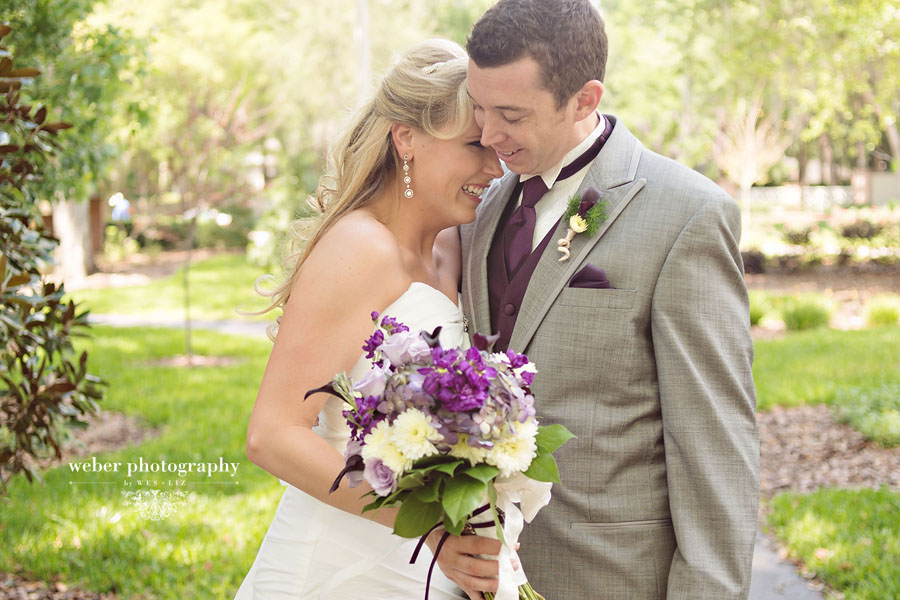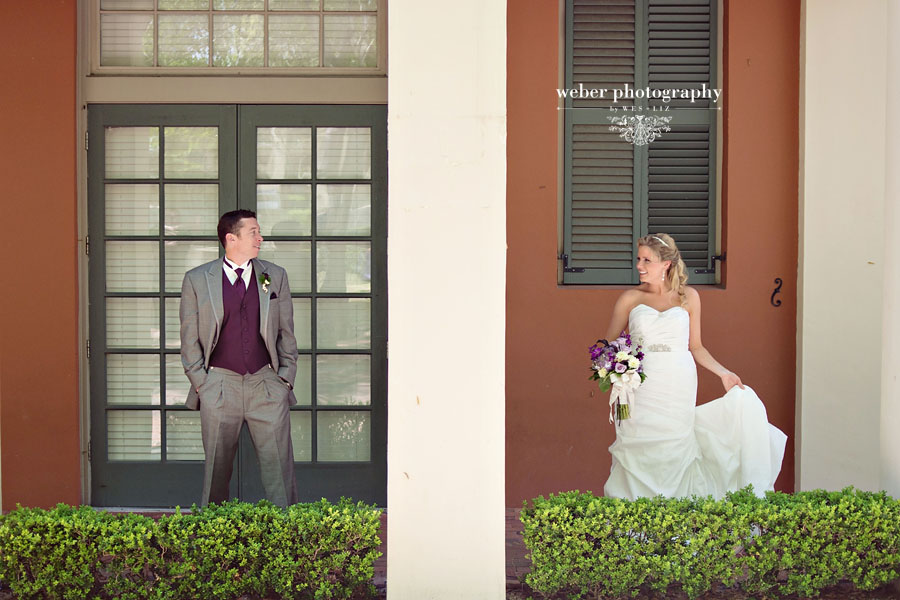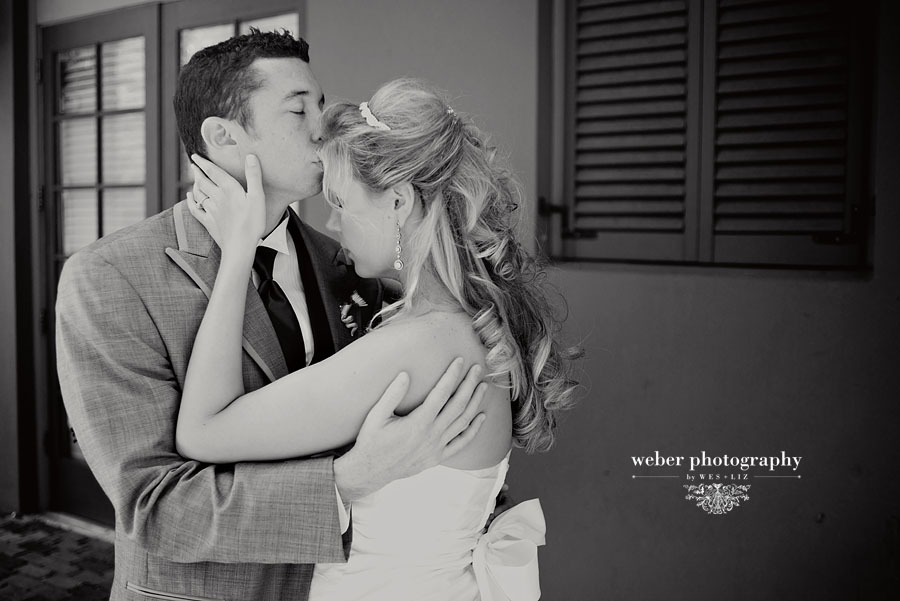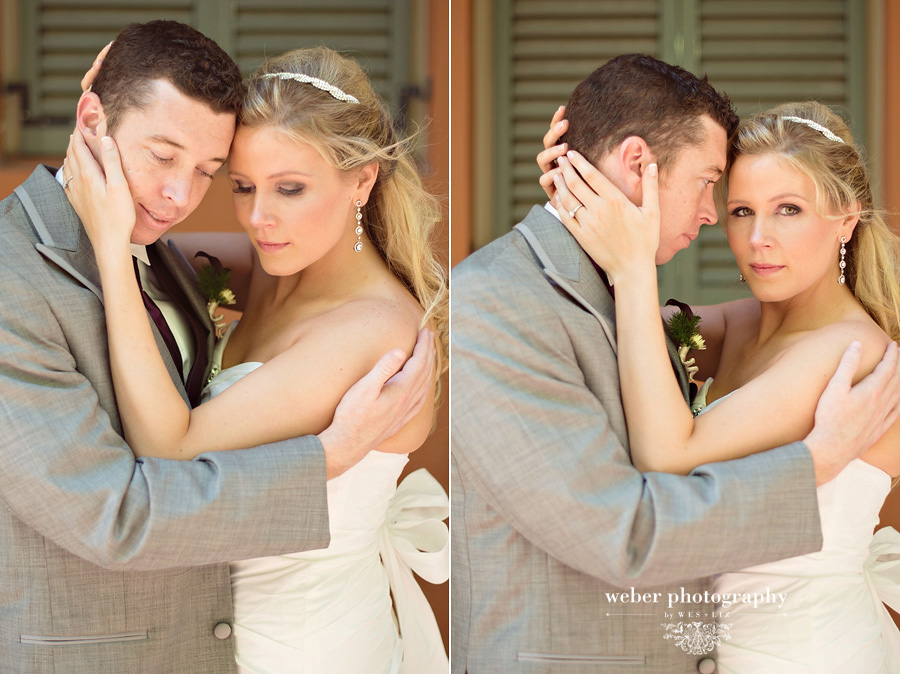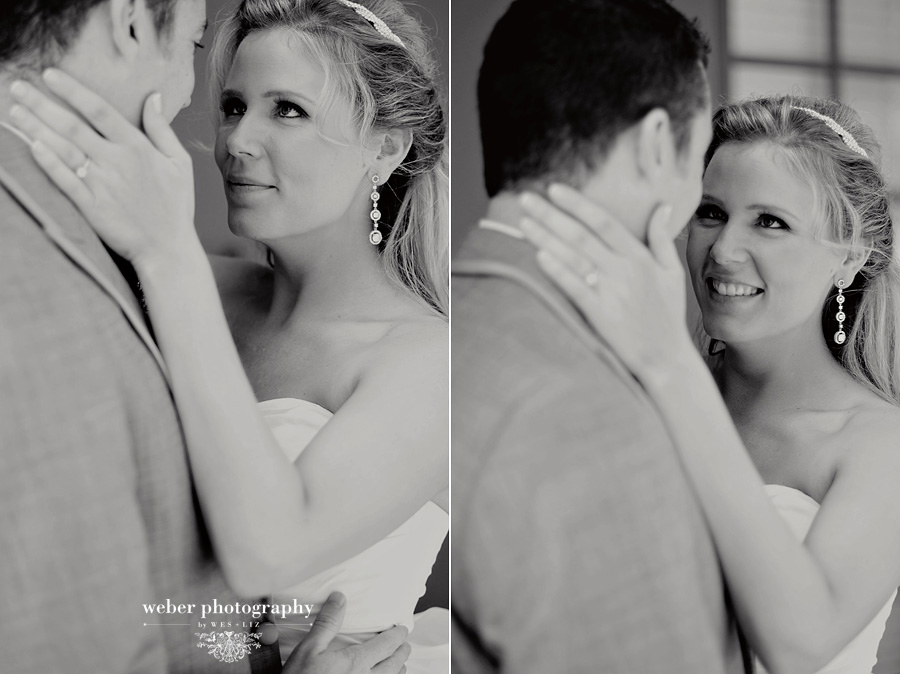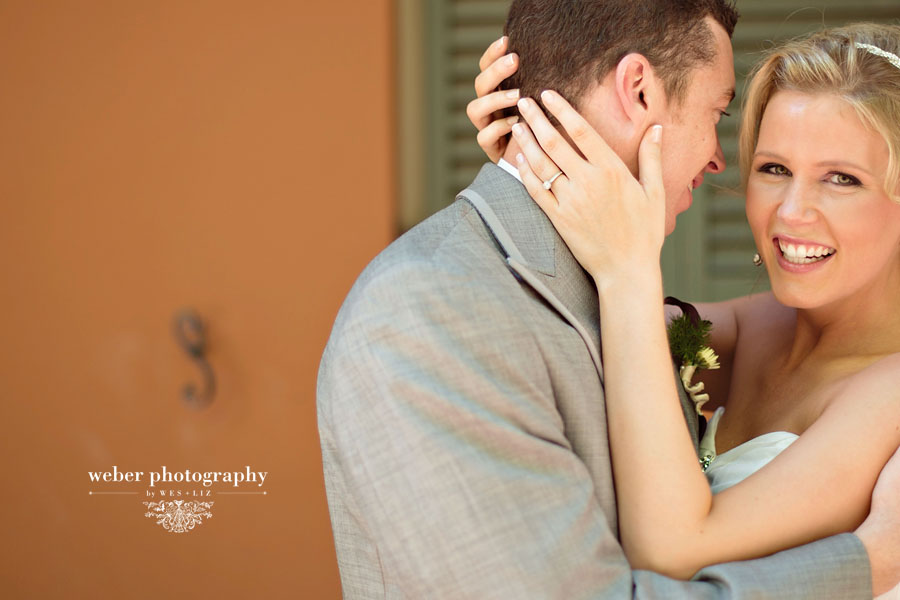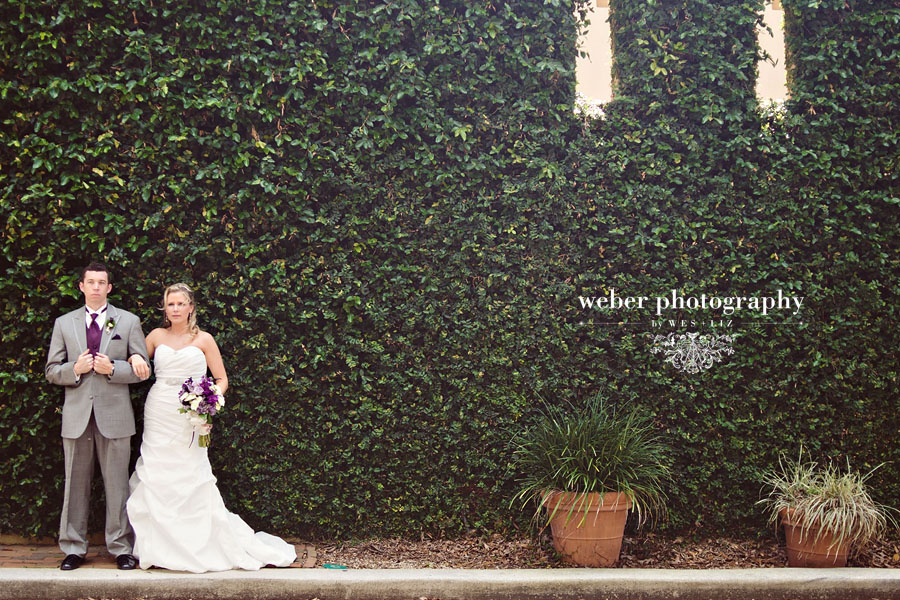 While we were taking photos, Wes spotted someone walking right behind us holding a beautiful and sweet arrangement of balloons. We asked (very nicely!) if we could borrow them for just a few photos. Ironically, we discovered that the woman with the balloons was a bride to be preparing for her own wedding in a few weeks and was happy to oblige for a fellow bride!!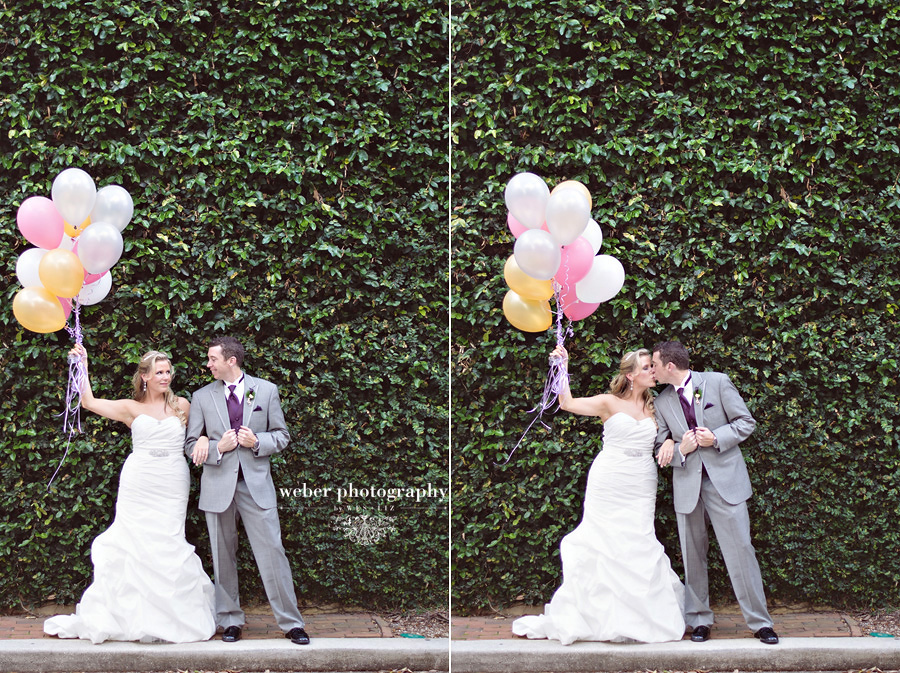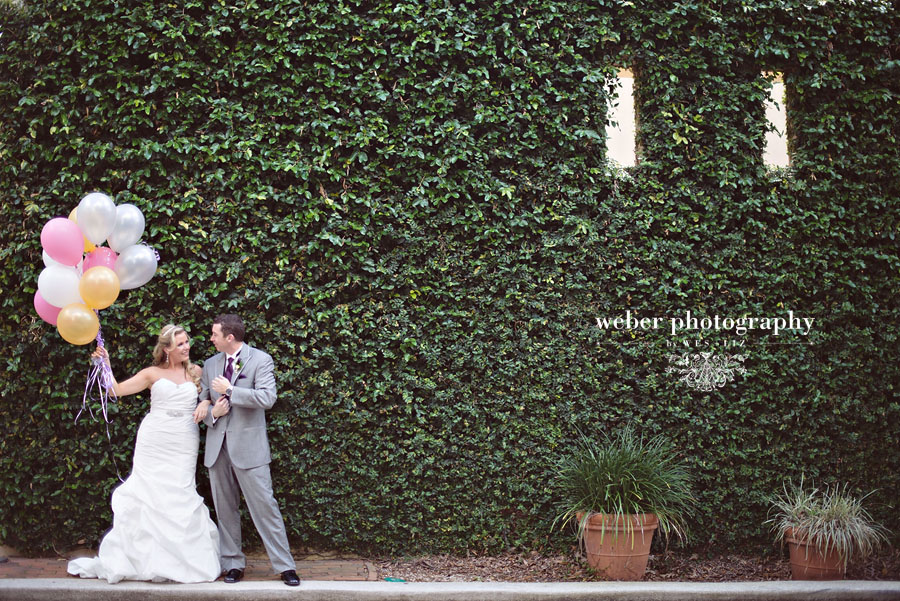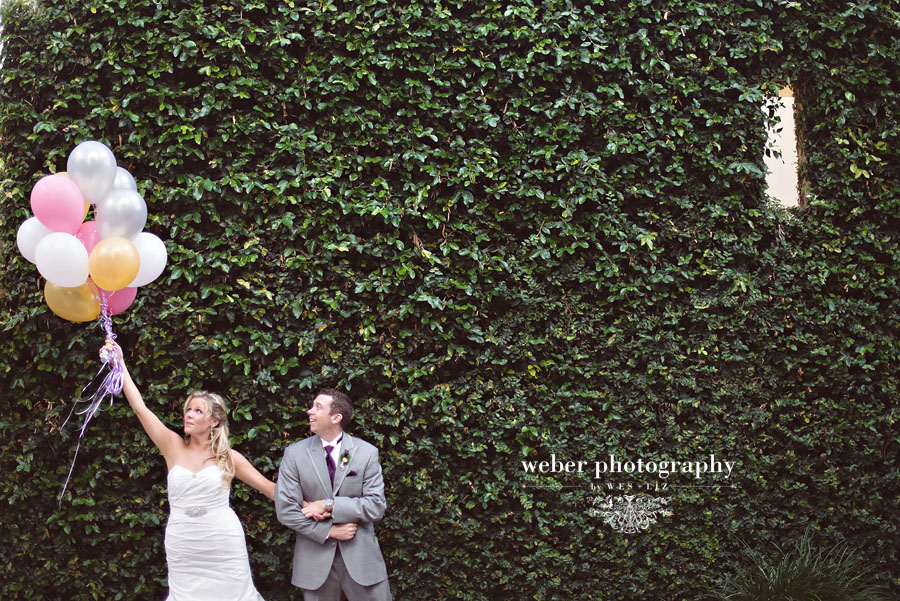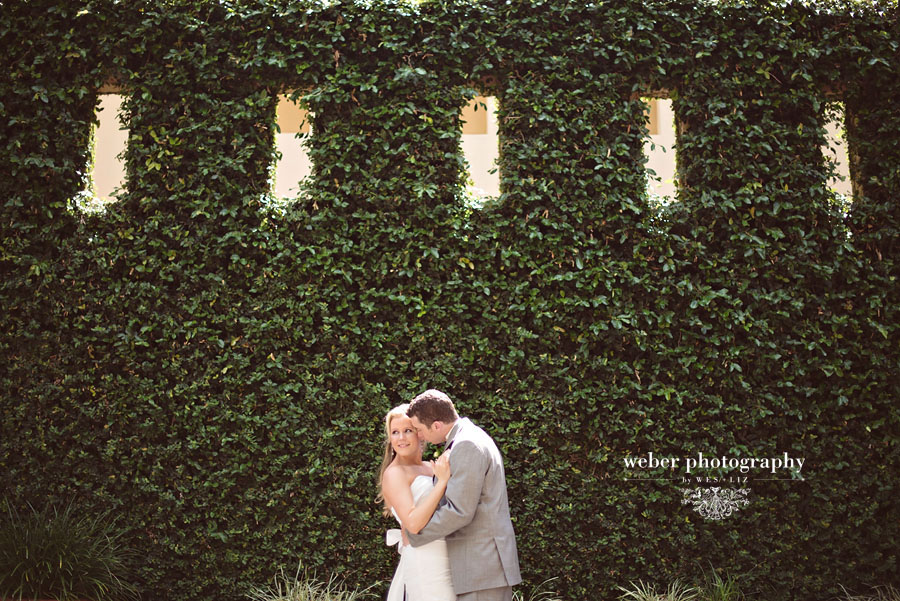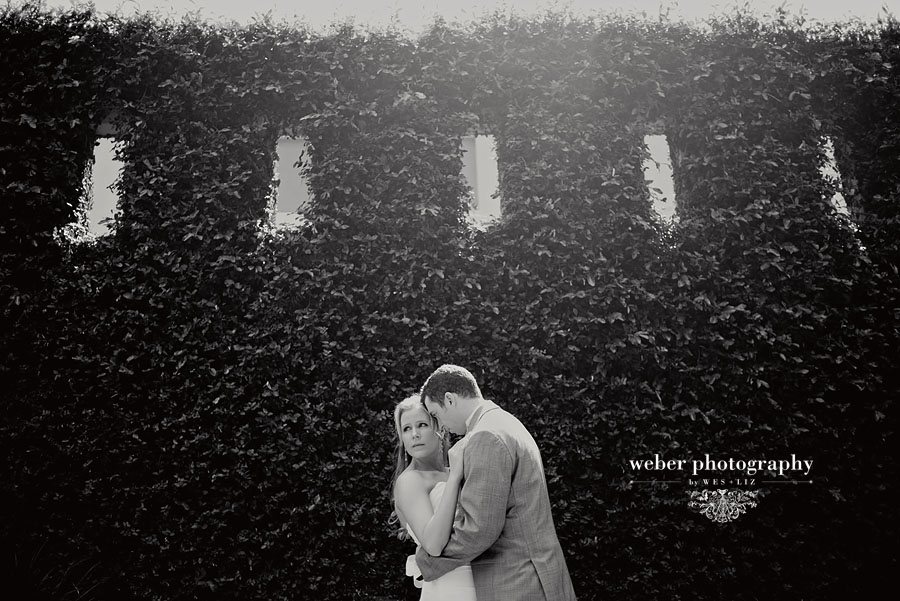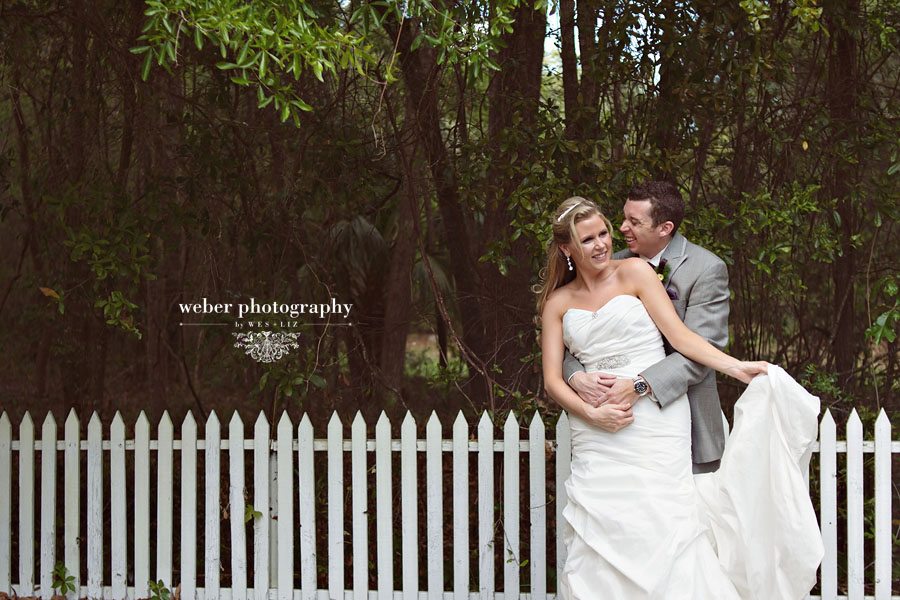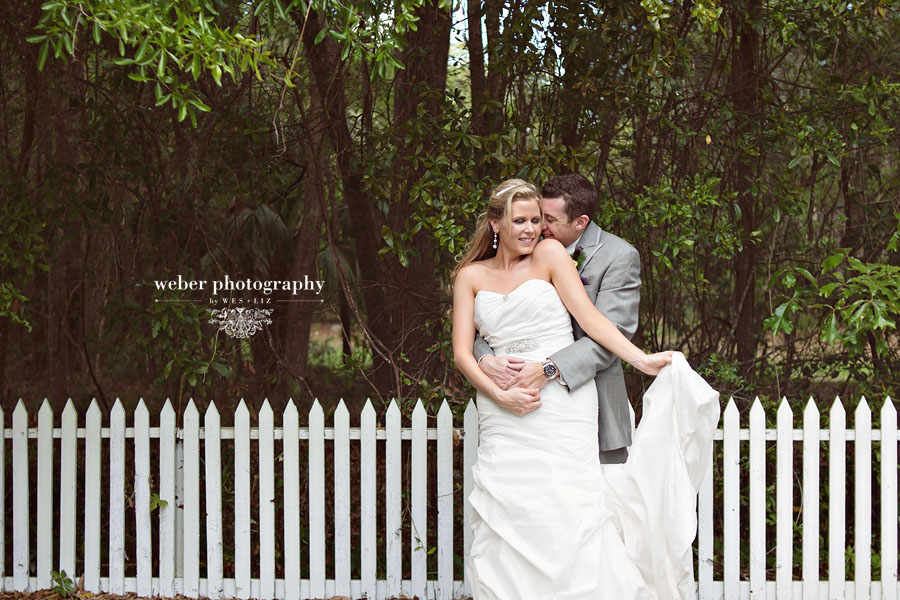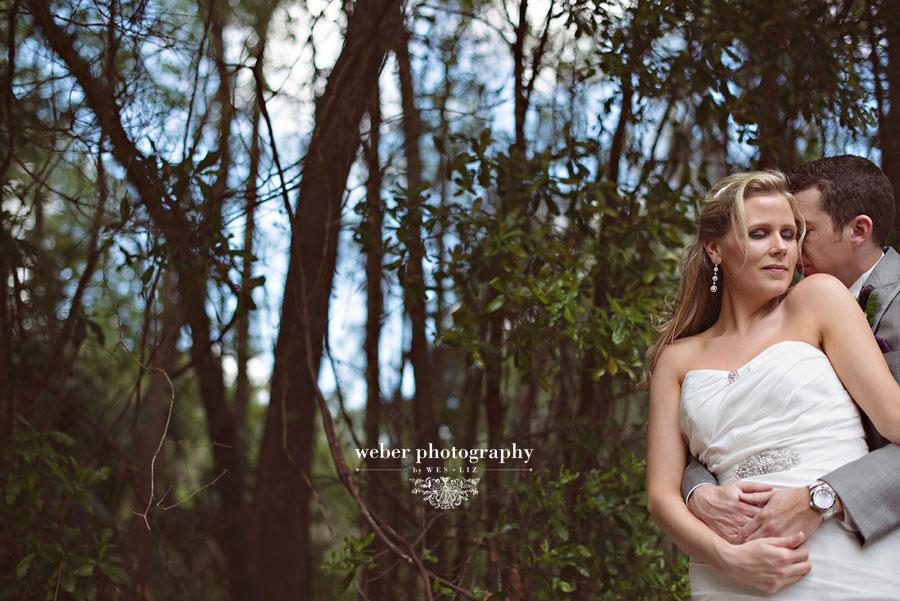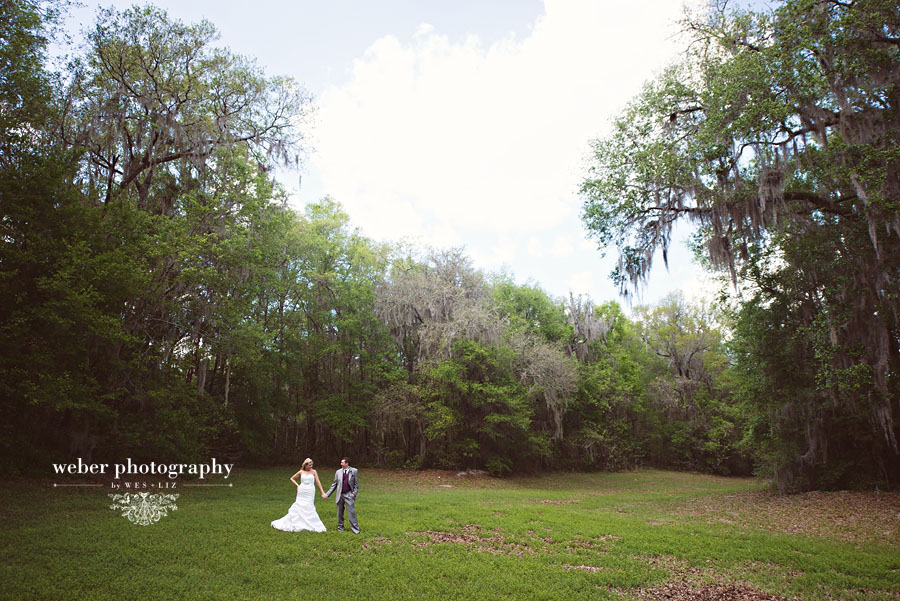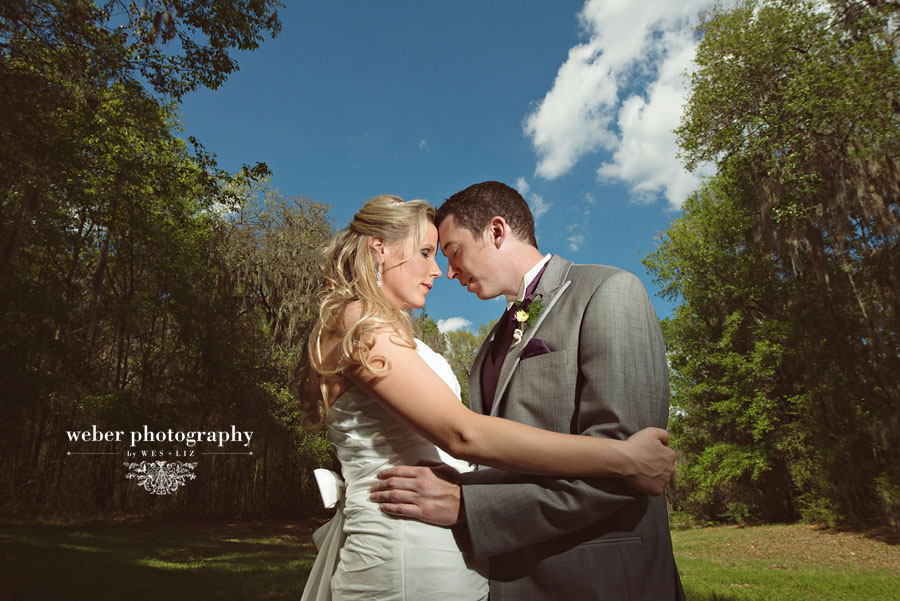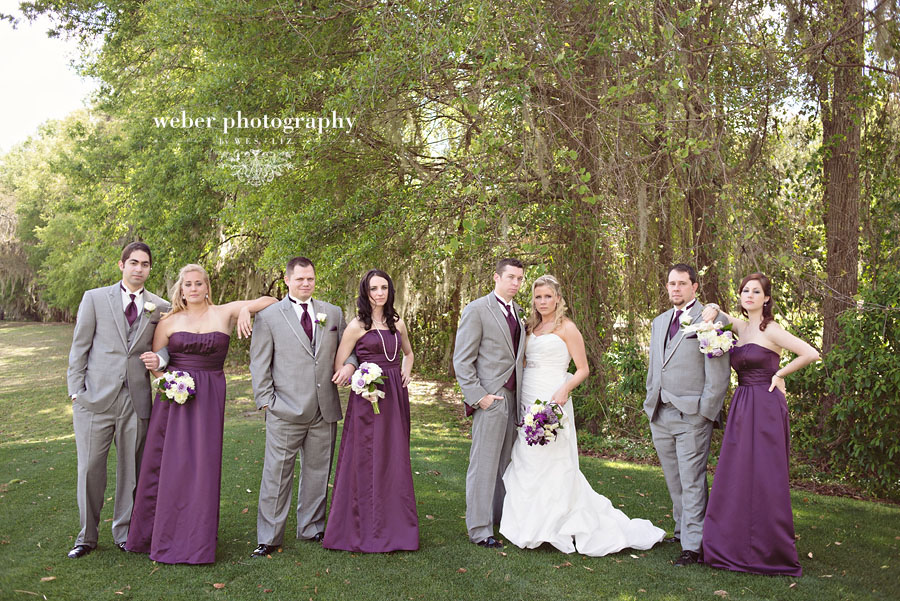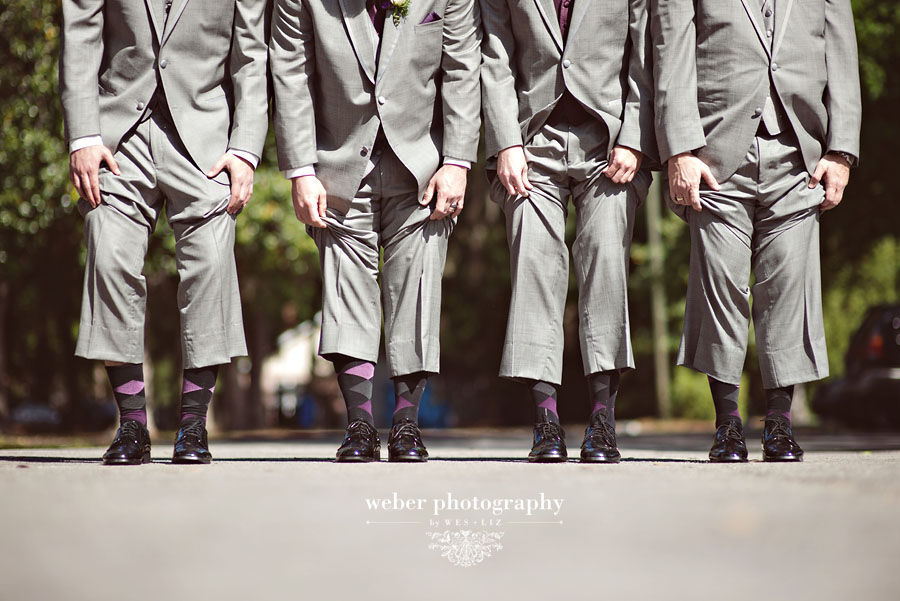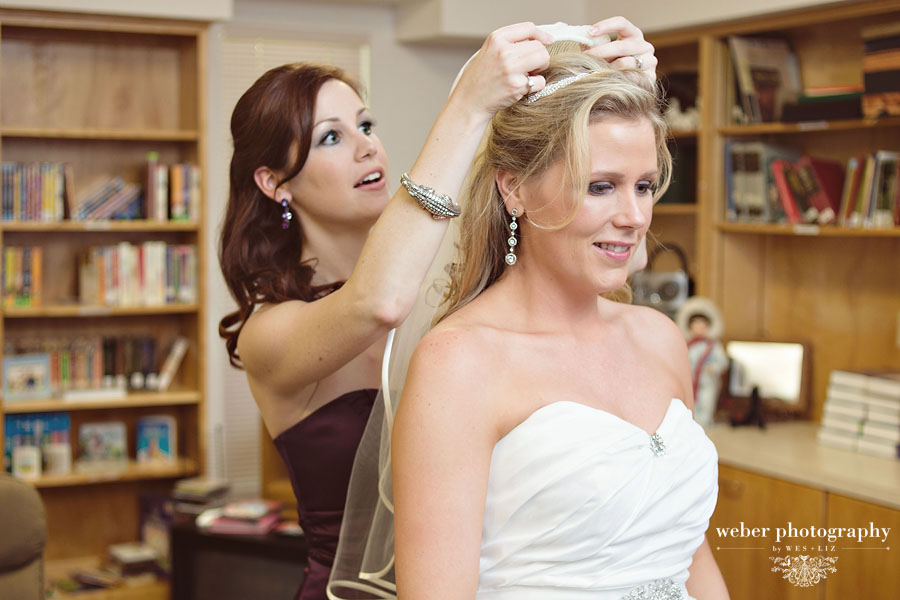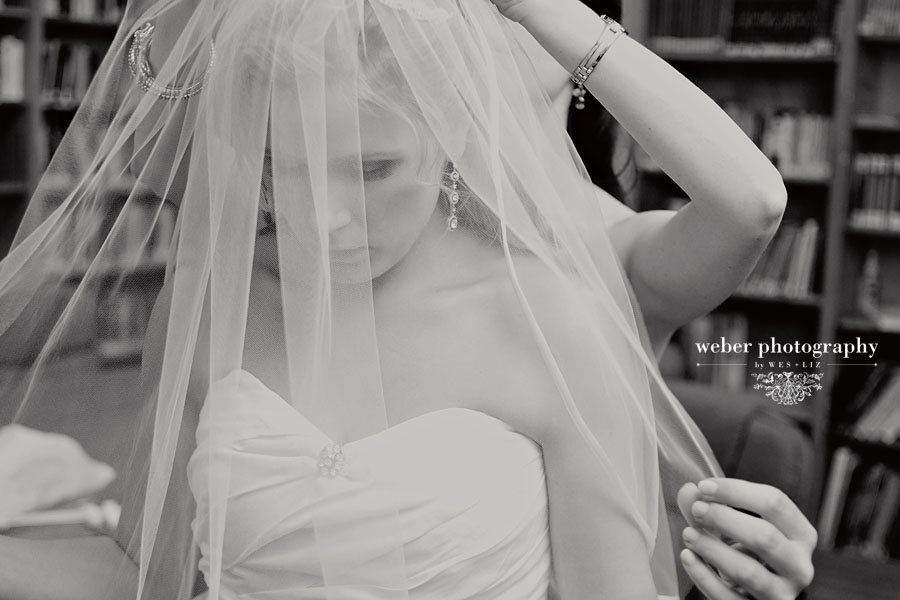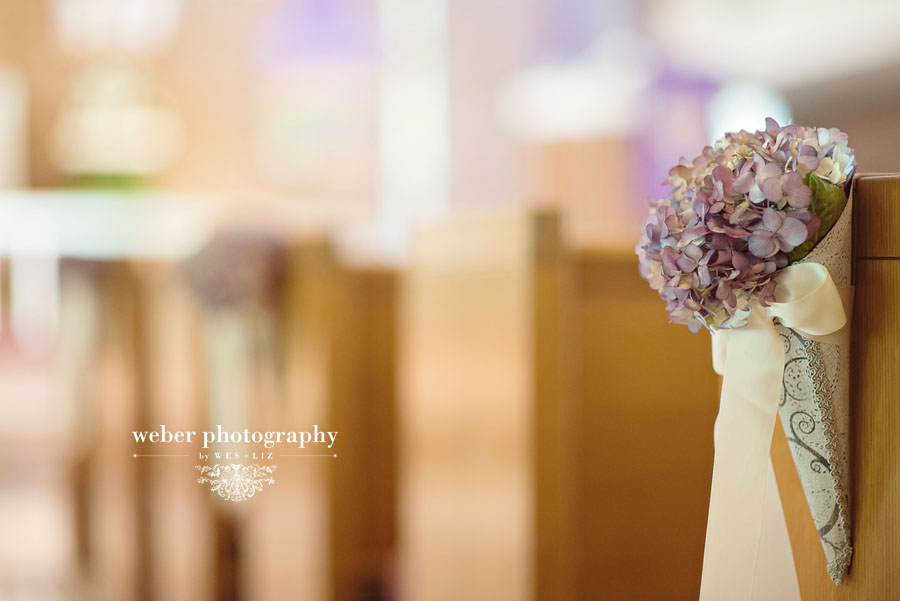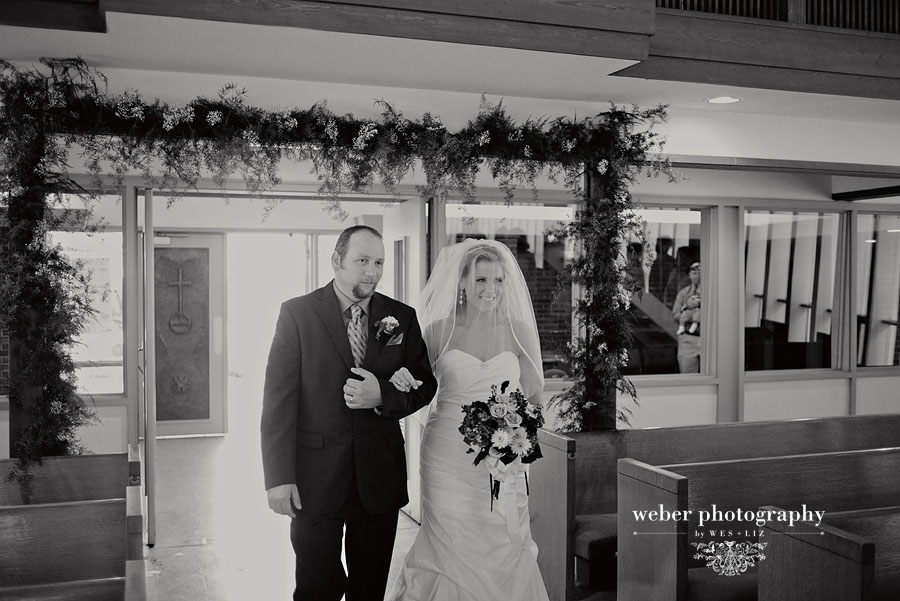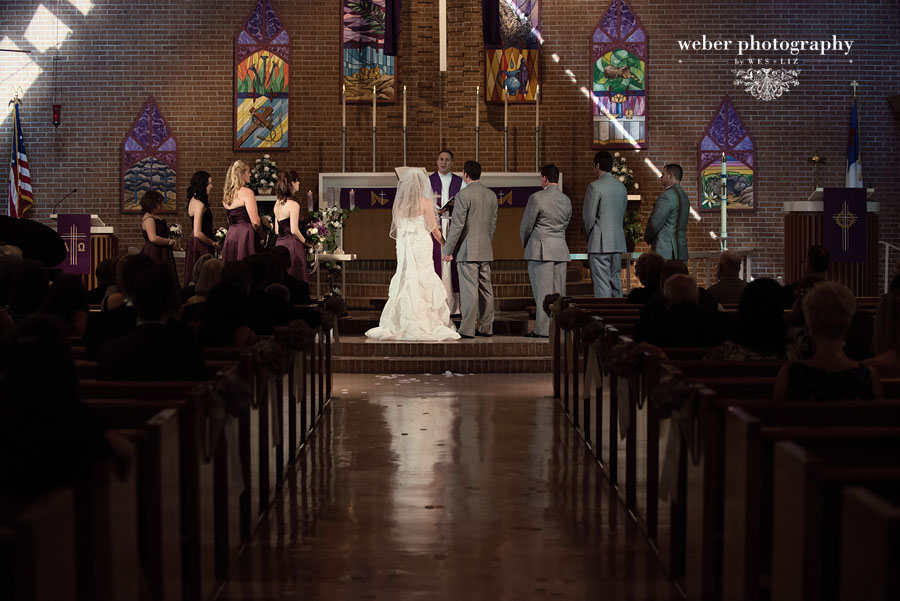 Loved the brick details in this gorgeous church.