This was just the kind of perfect and sweet and gorgeous wedding that reminds us why we love photographing weddings so much. Panida and Clifford put together the most incredible wedding, brimming with gorgeous handmade details against the stunning Selby Gardens. Their soft color palette of earth tones highlighted with pinks and peaches accentuated the romantic whimsy of the wedding. Every single detail was carefully and lovingly chosen, many made by the bride herself, and all gorgeous. The lovely array of florals was so beautifully layered and textured, including blooms such as pink dahlias, pink lisianthus, brunia berries and wax flowers, to name a few. It was a simply stunning wedding with simply amazing people.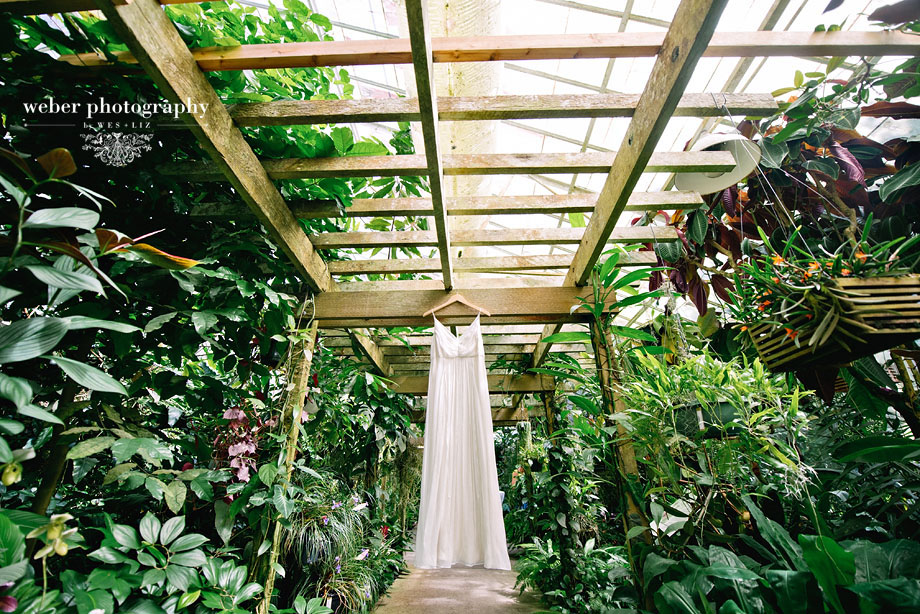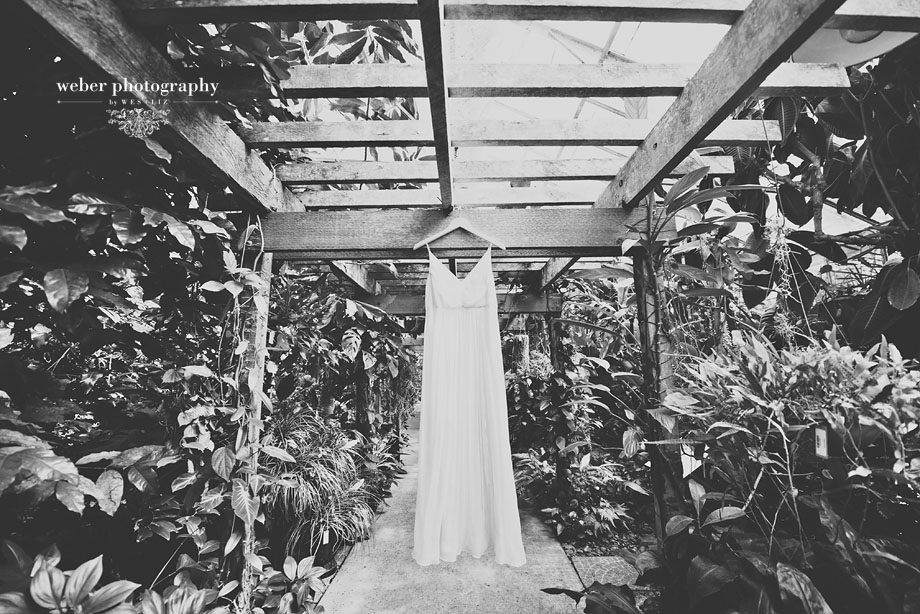 Panida let all of her bridesmaids choose their own dresses, just specifying they all wear the same color tone…a light pink, soft rosy color…and the array was simply stunning!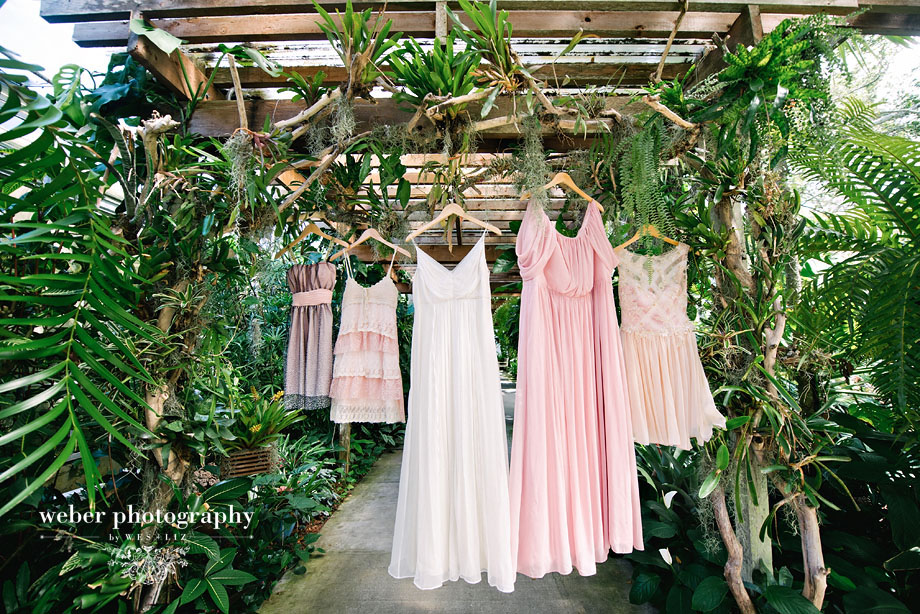 Panida's BHLDN shoes were amazing…the perfect choice for a garden wedding. Panida was seriously smitten with these shoes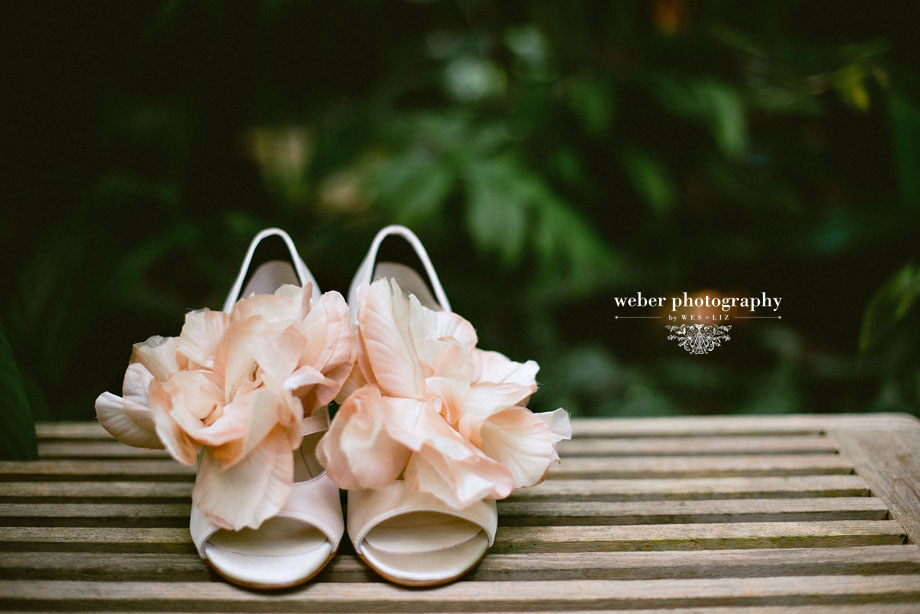 Panida's accessories were soft and romantic…just perfect. Be sure to check out Tina Eva Renee and Serenity Crystal on Etsy…these two shops offer amazing options for bridal accessories! Also be sure to check out Ruche for bridal accessories as well as bridal and bridesmaid gowns!!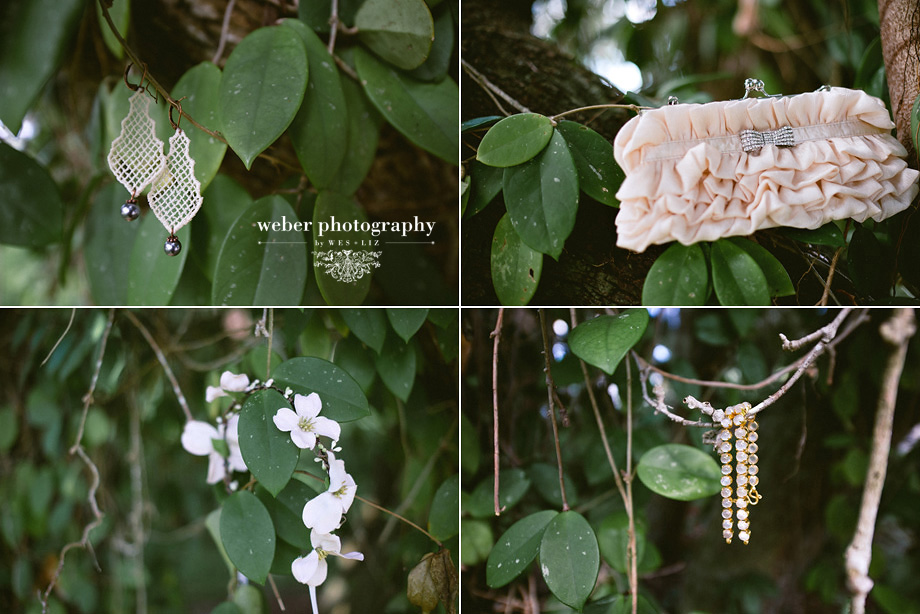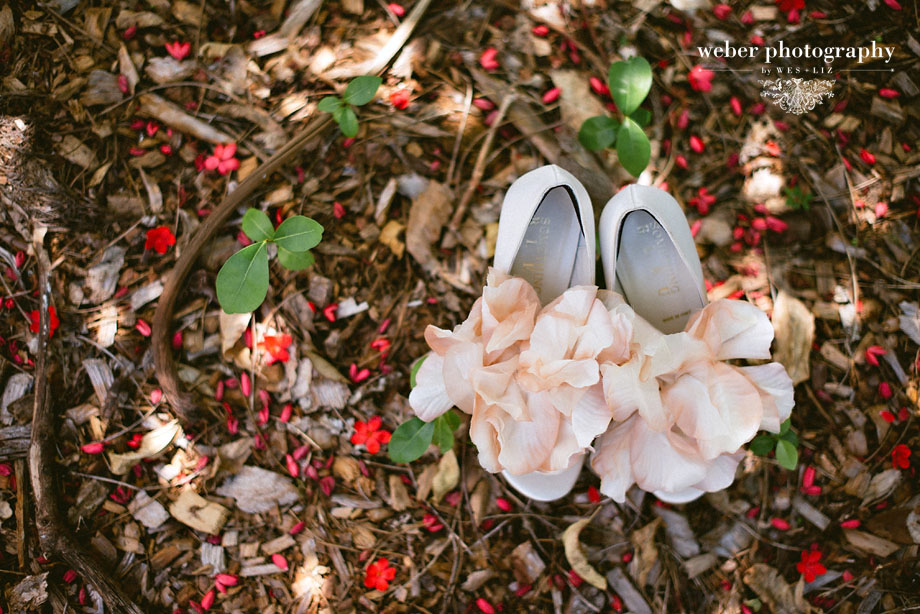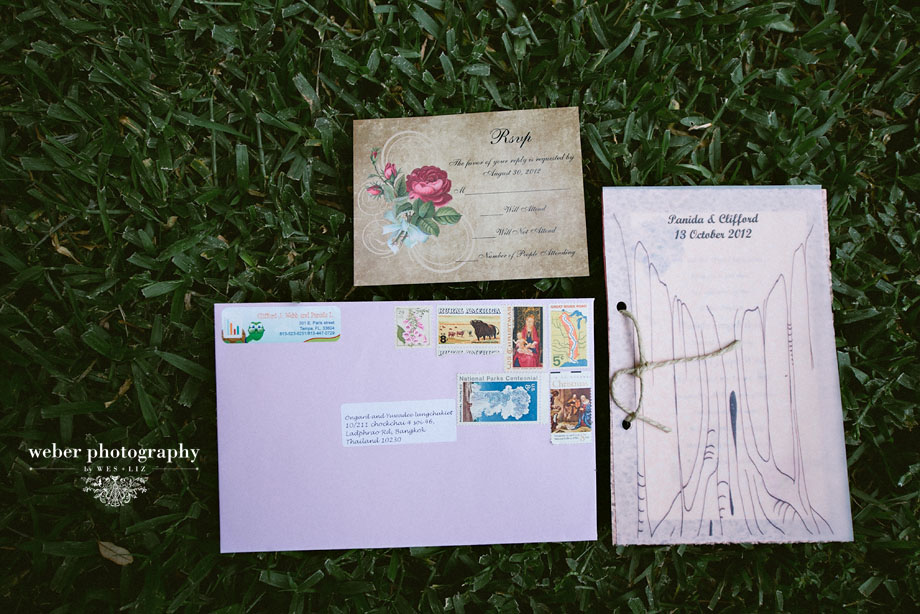 Panida and Clifford made their own invitations with paper ordered from Thailand…amazing!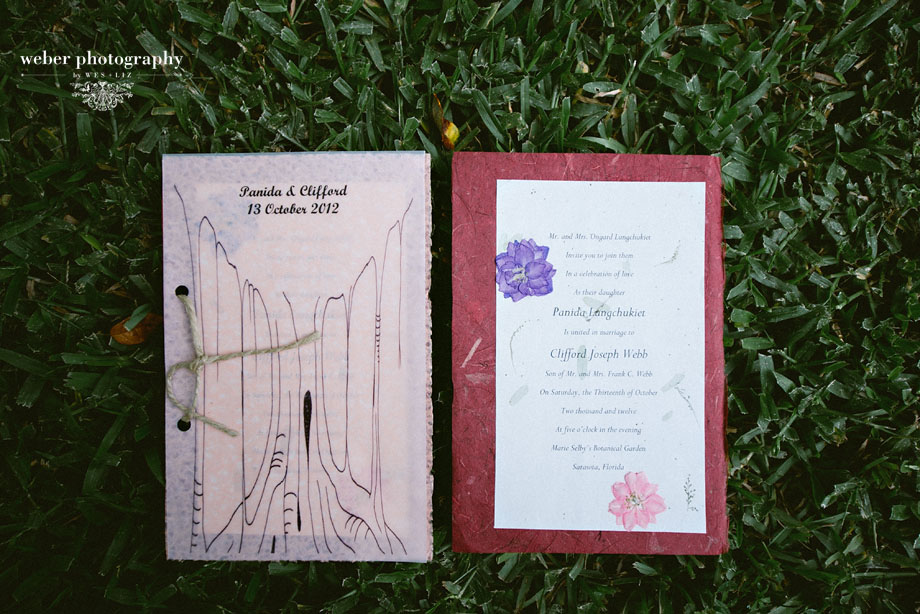 We can't say enough about the amazing florals!!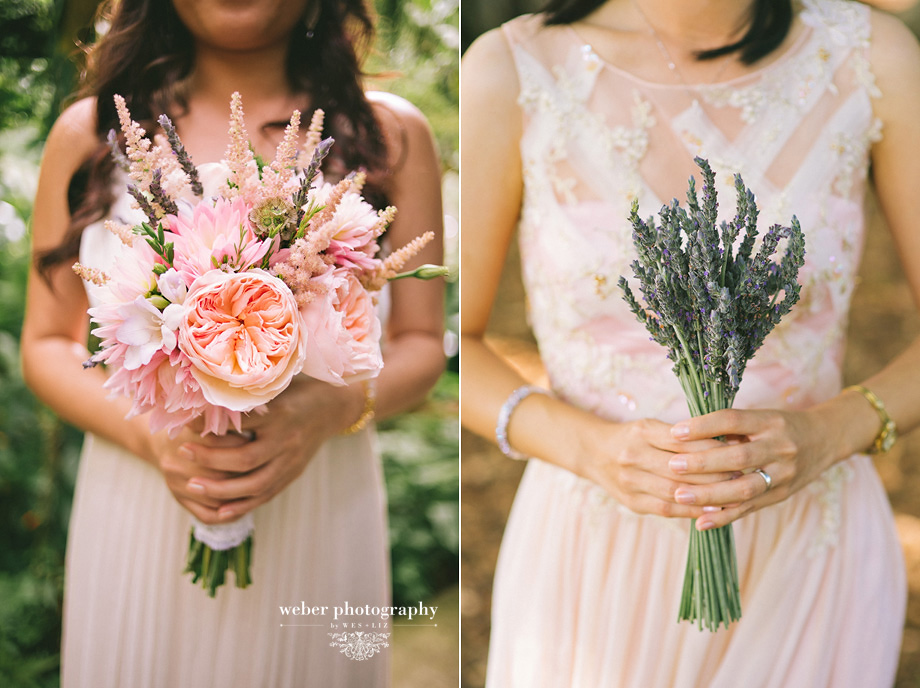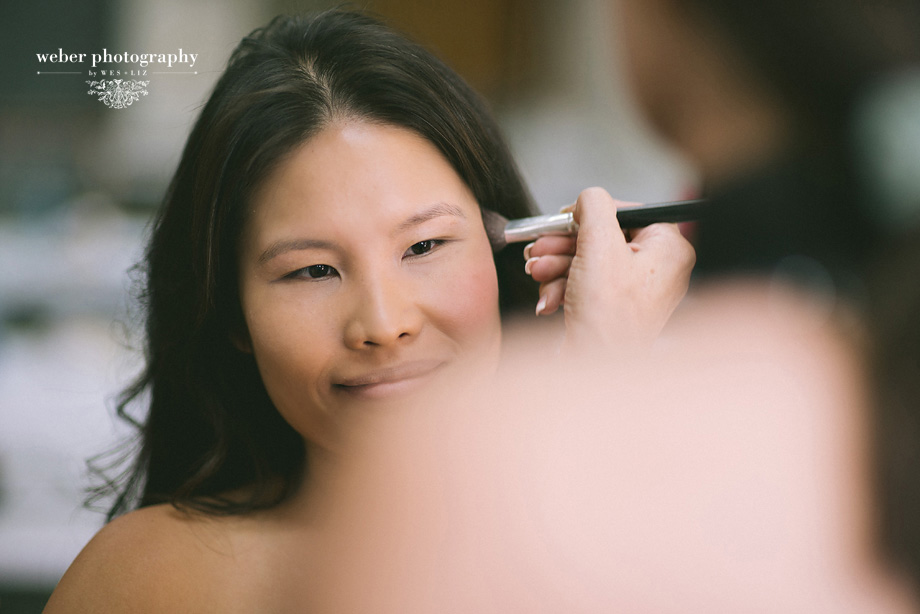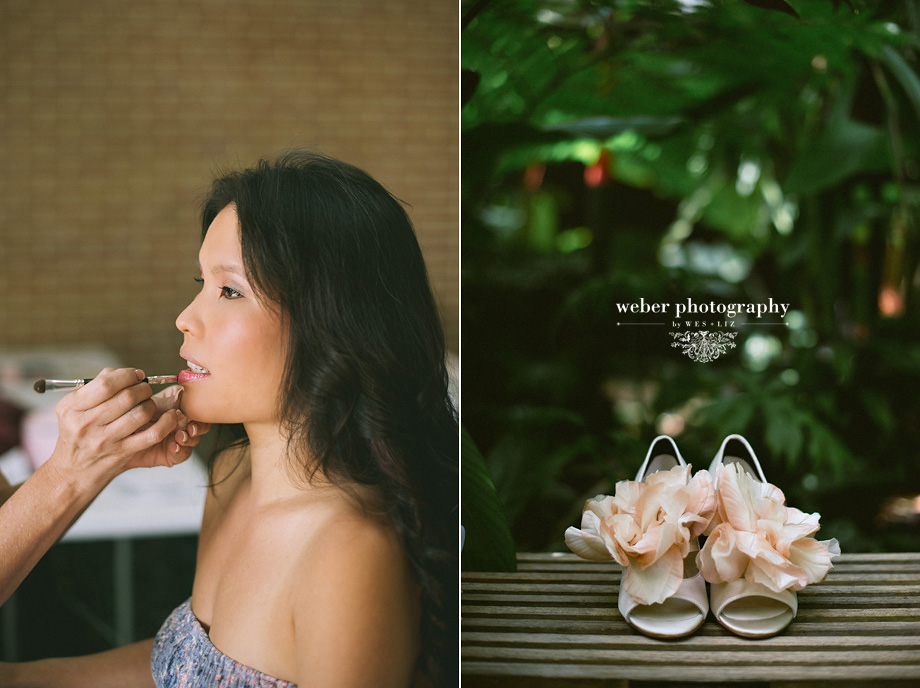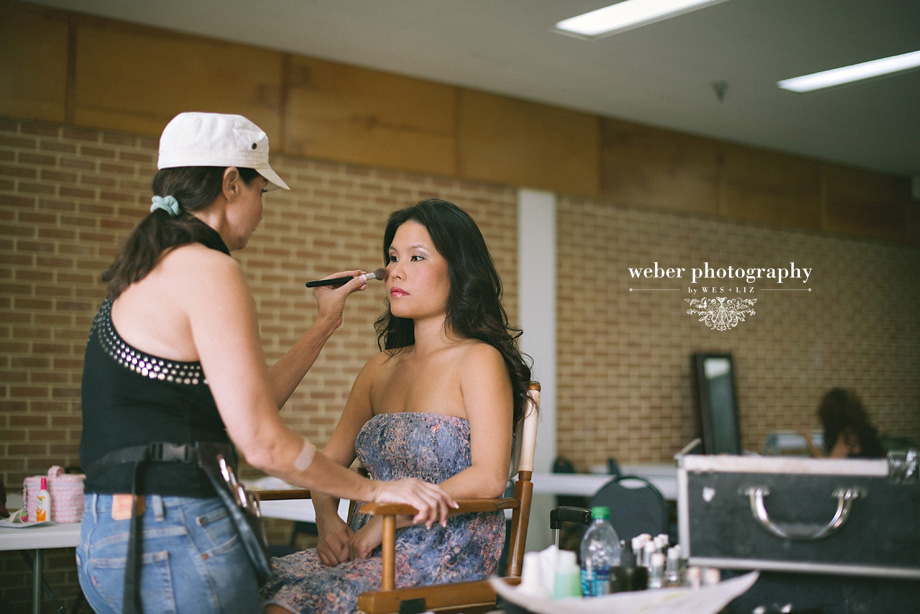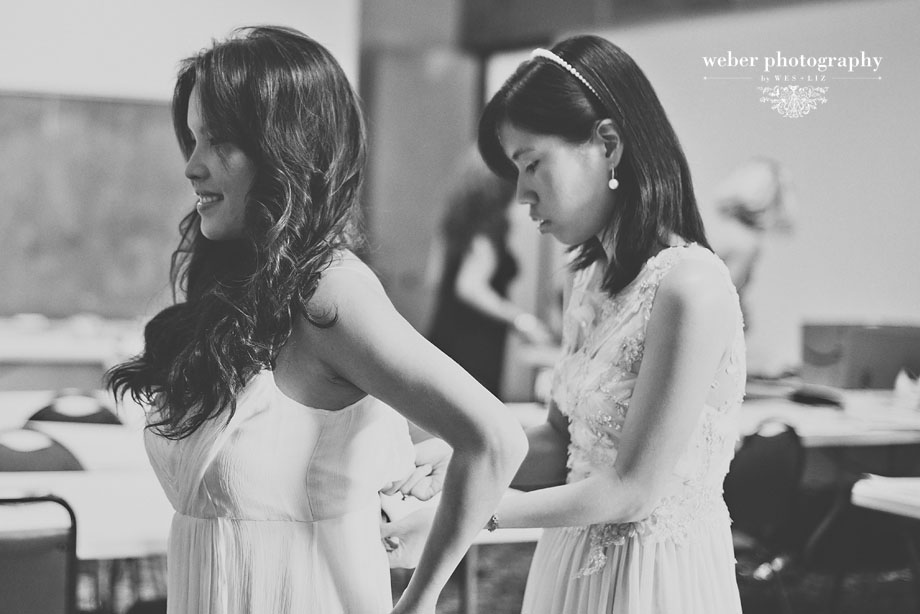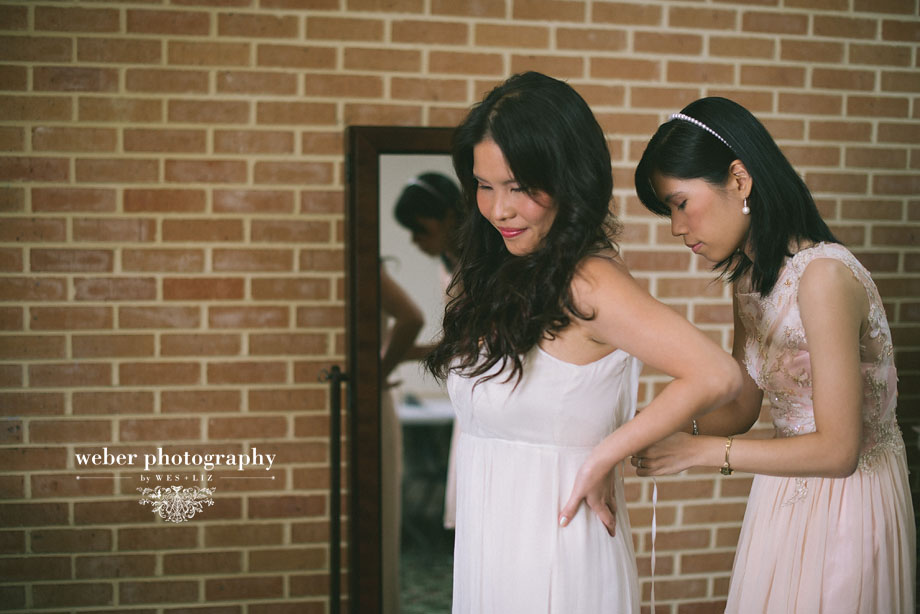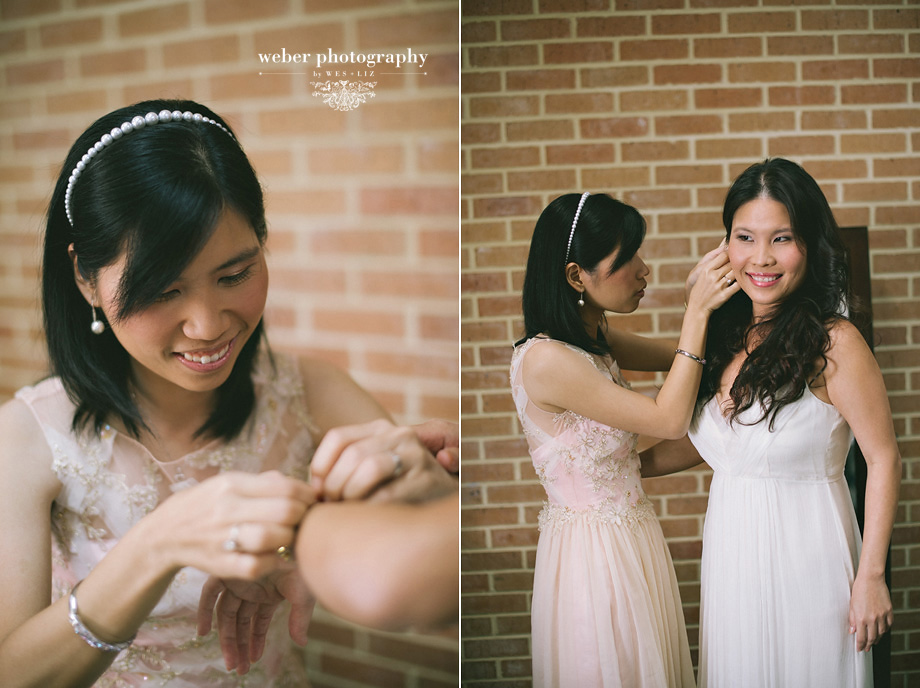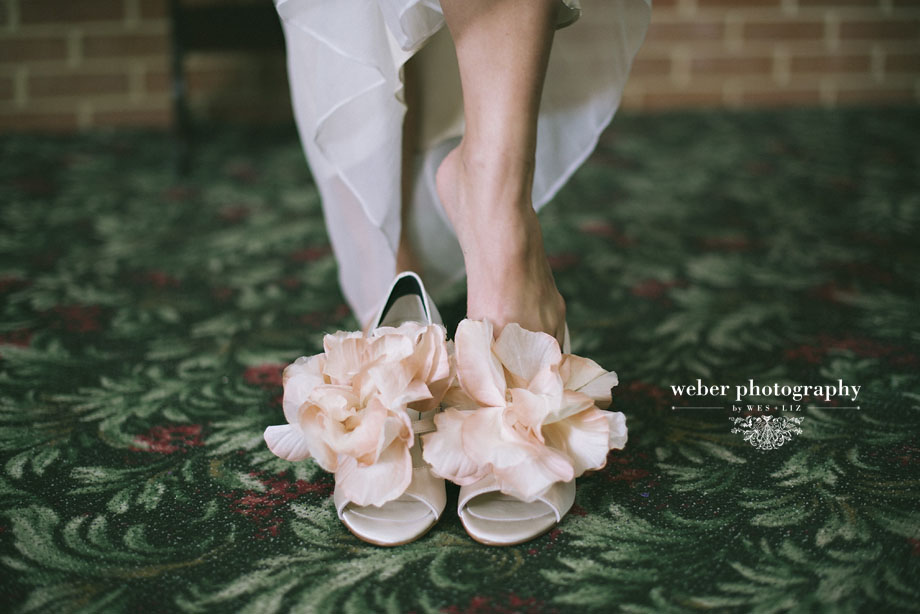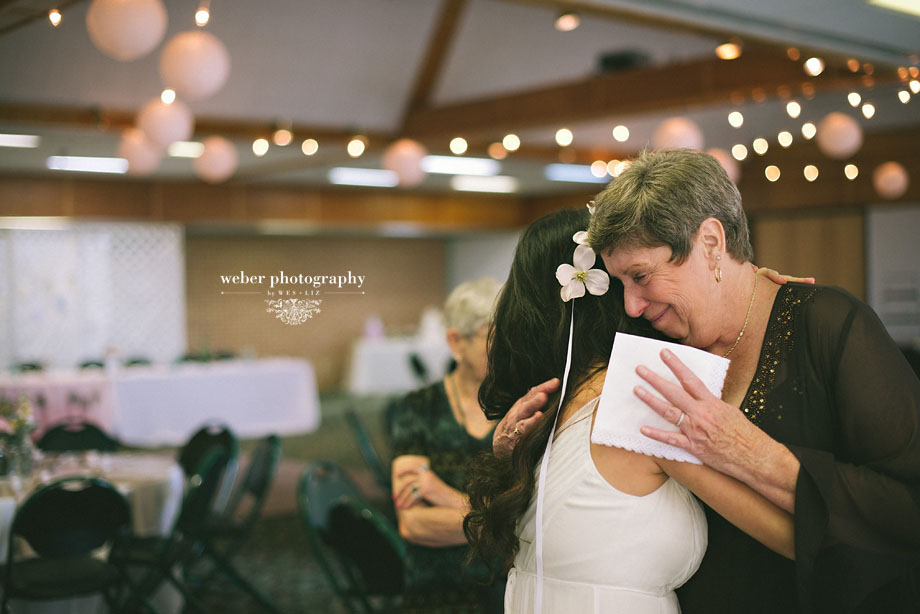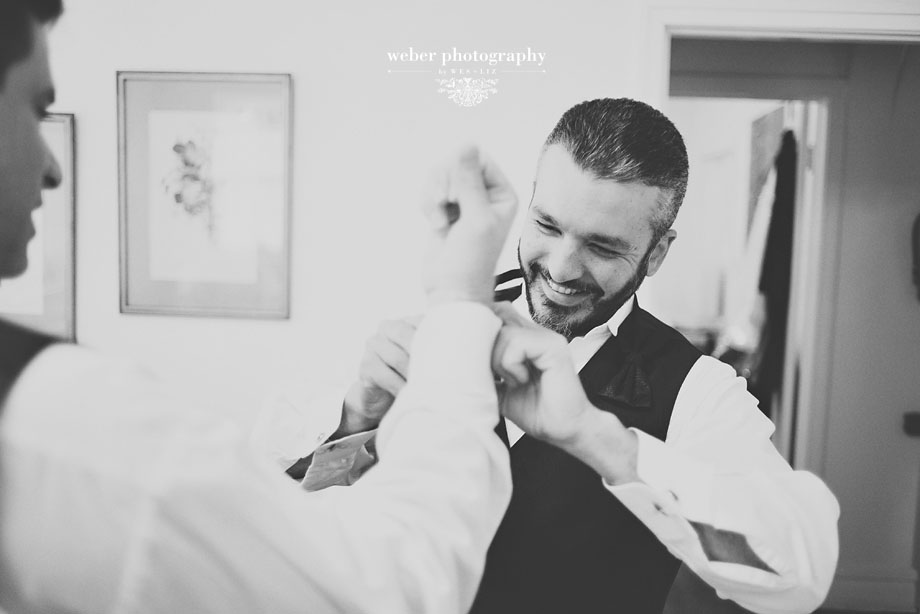 Their first look: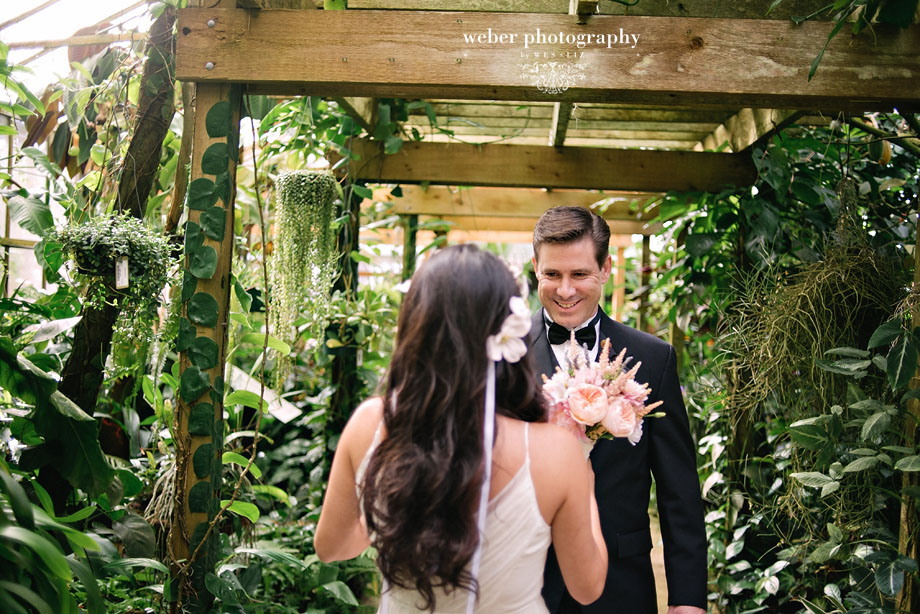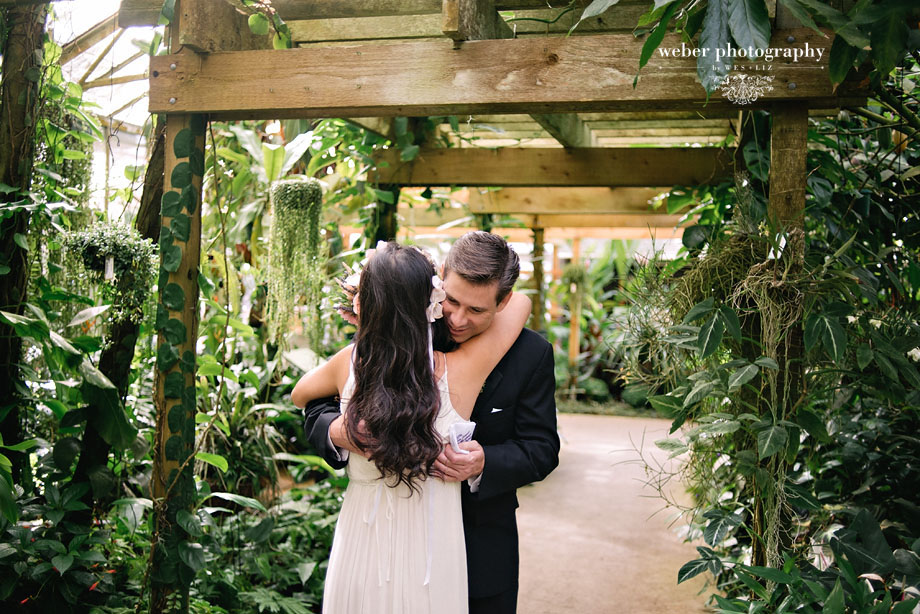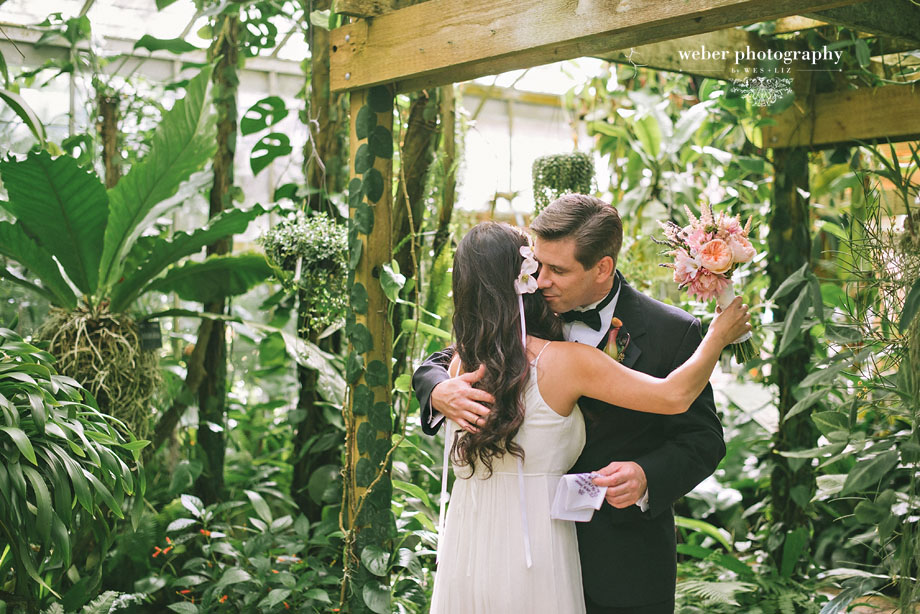 Tired of the same old standard boutonnieres?? Why not choose a carnivorous plant?? Clifford opted for a pitcher plant boutonniere, which suited these biologists perfectly!!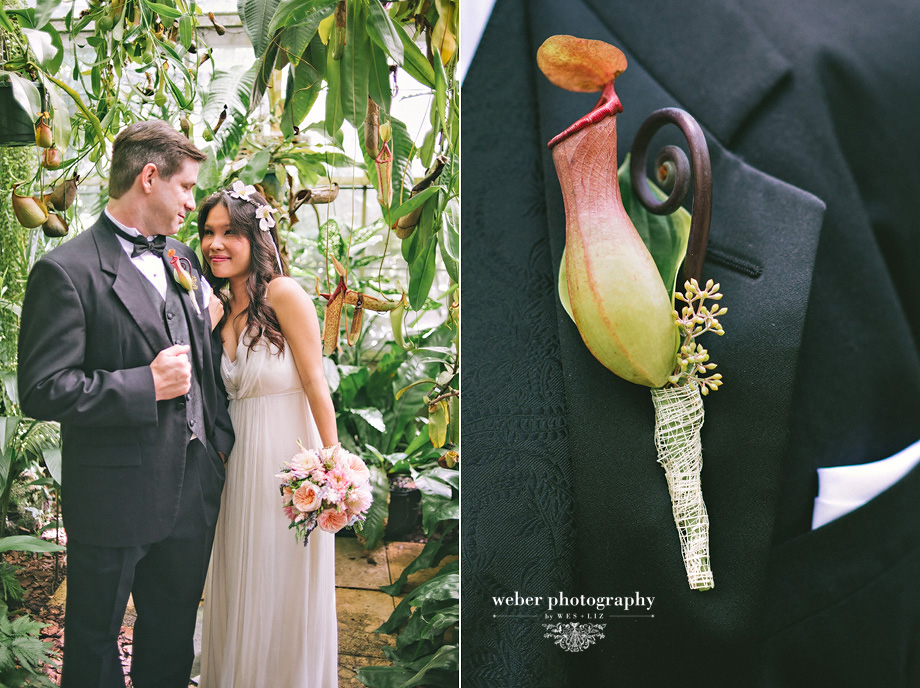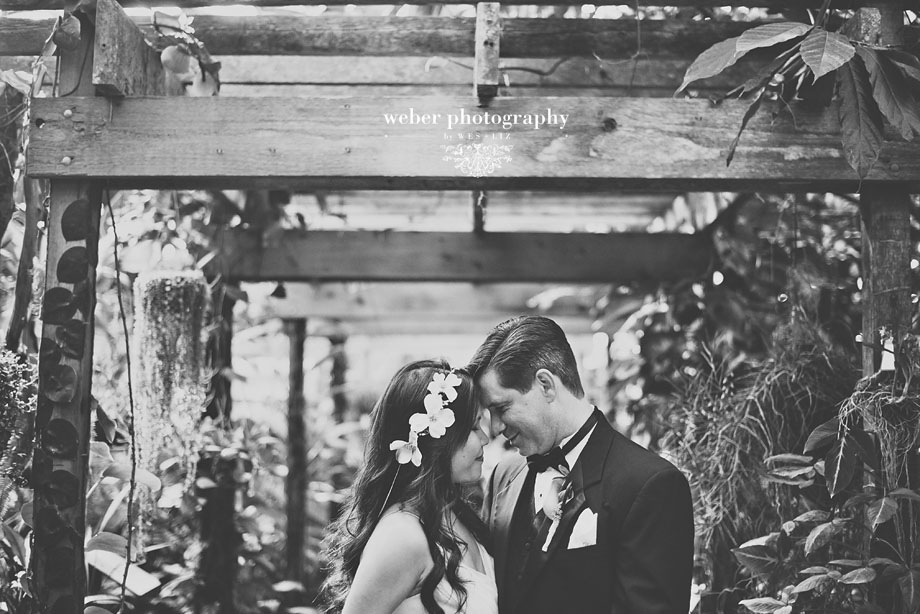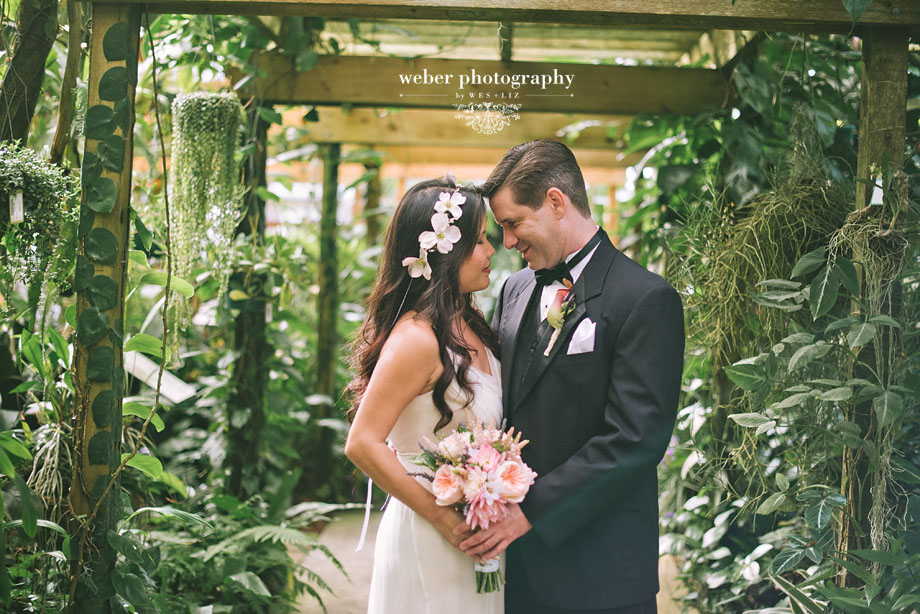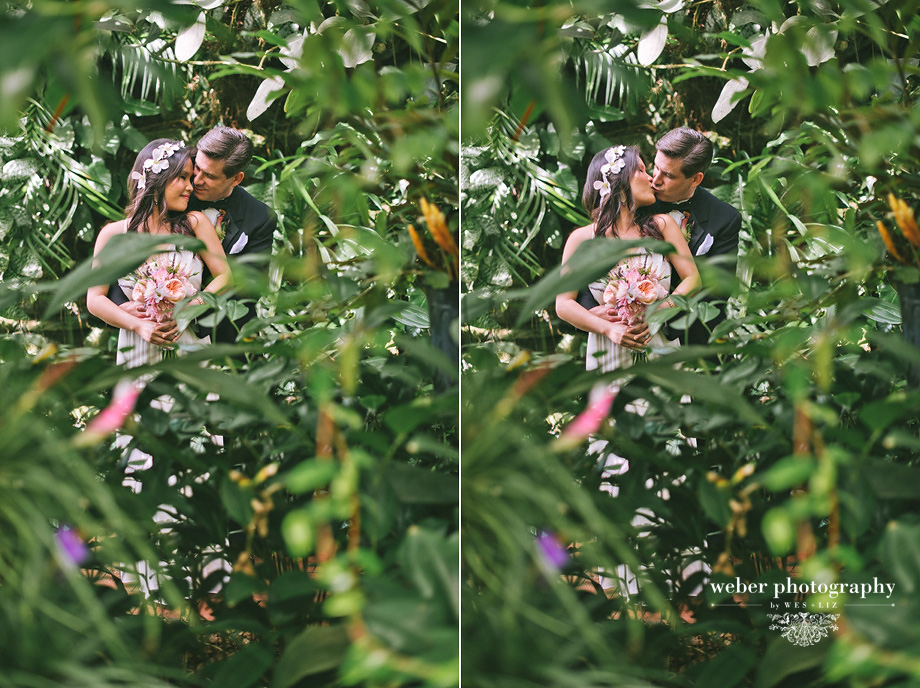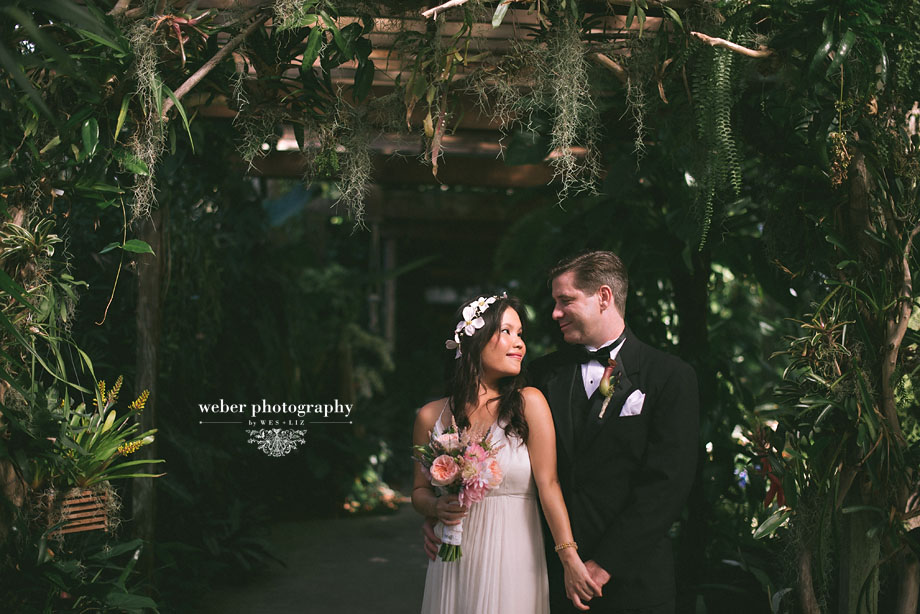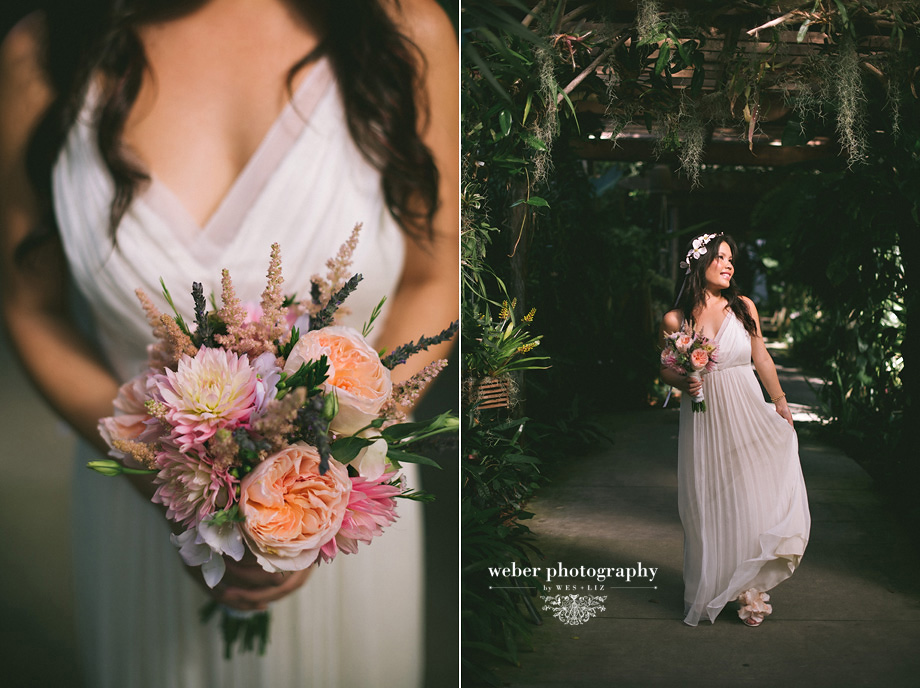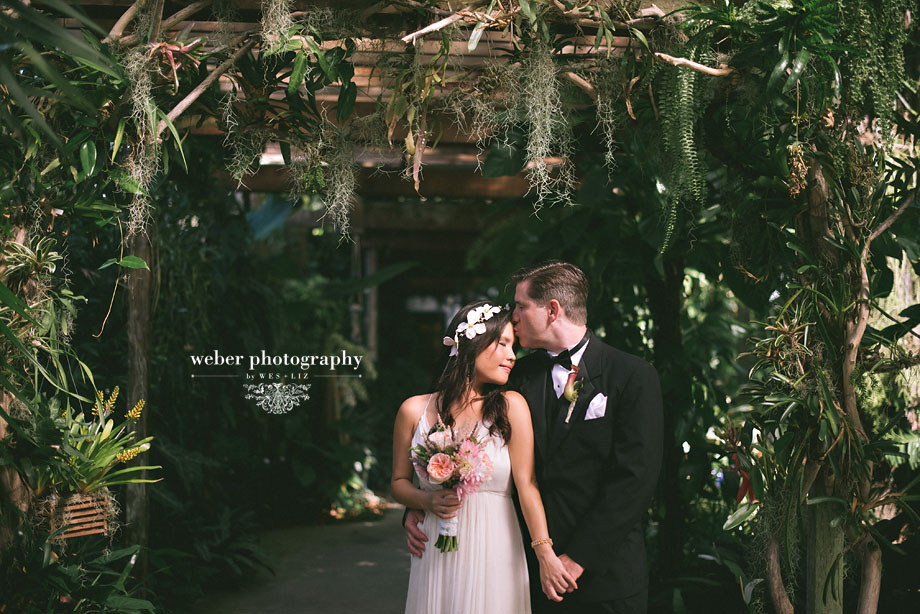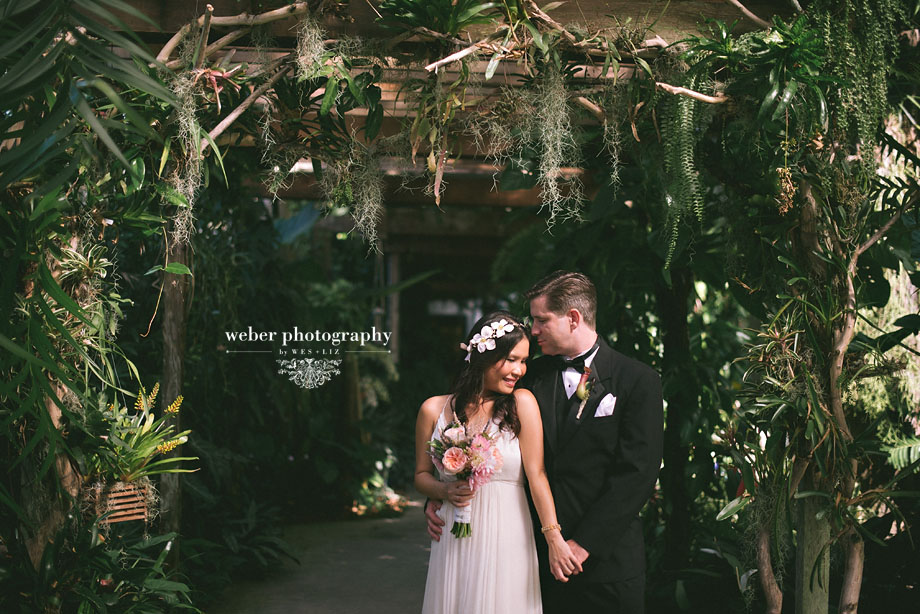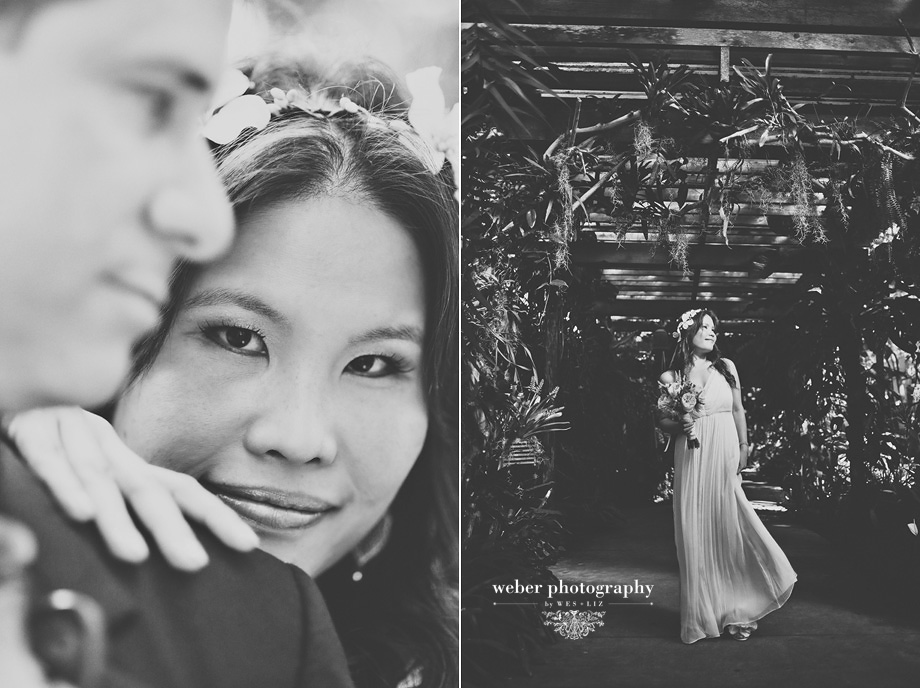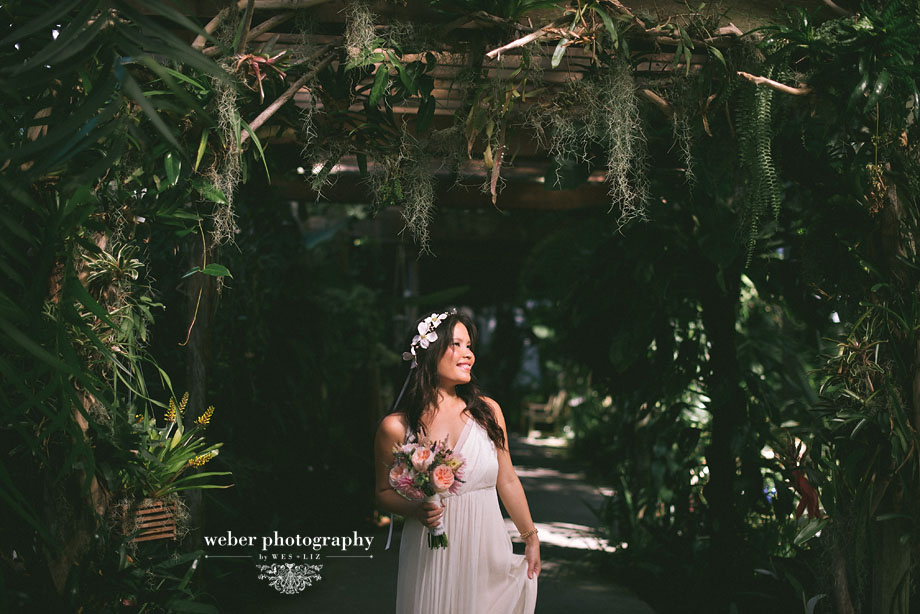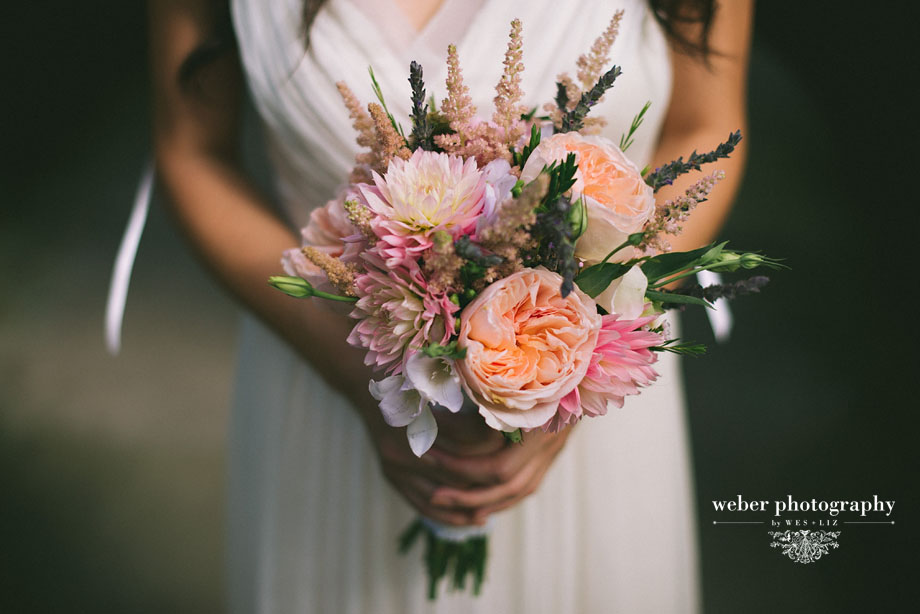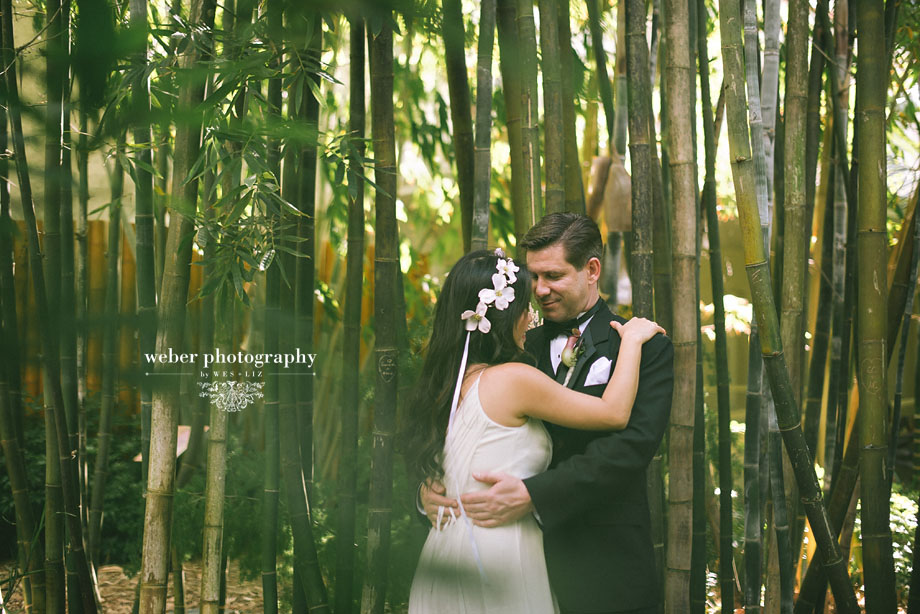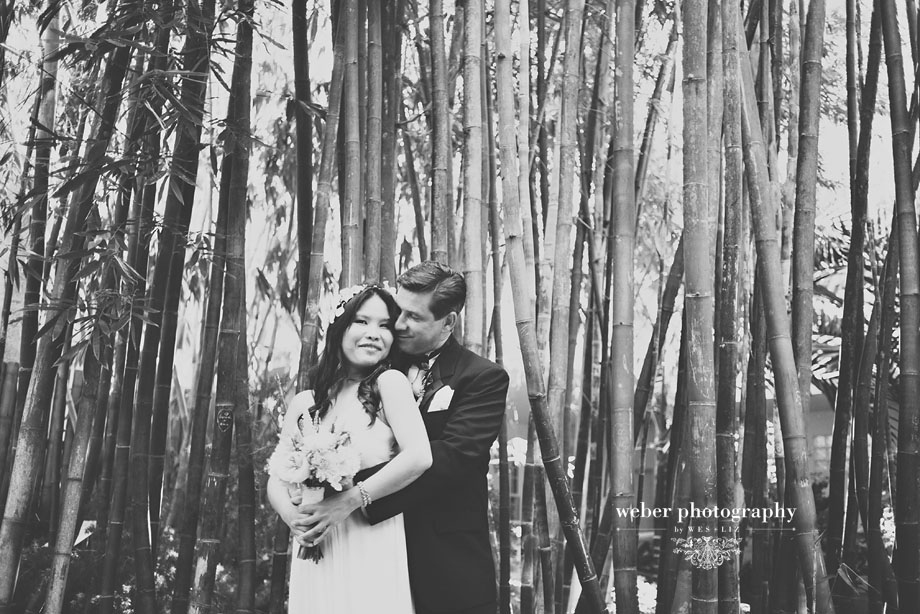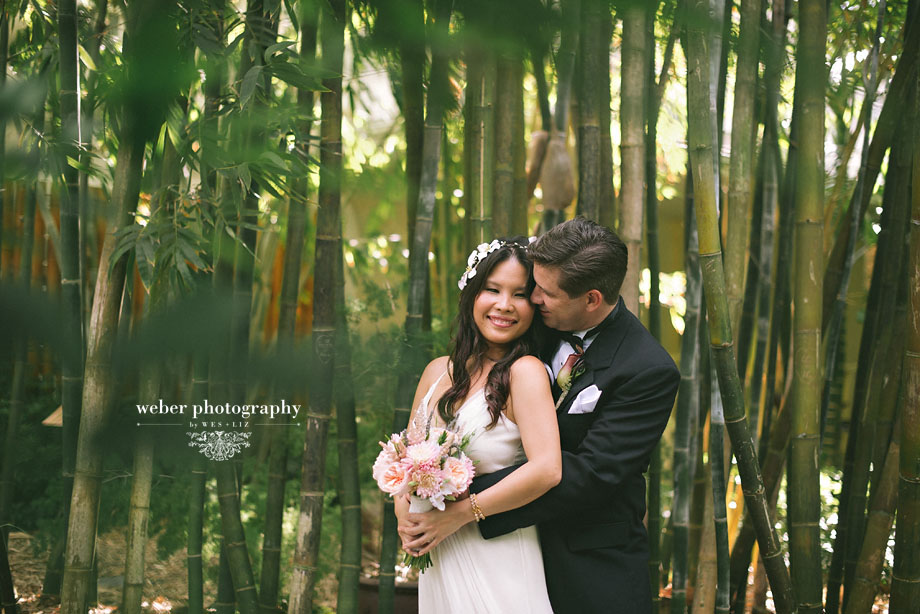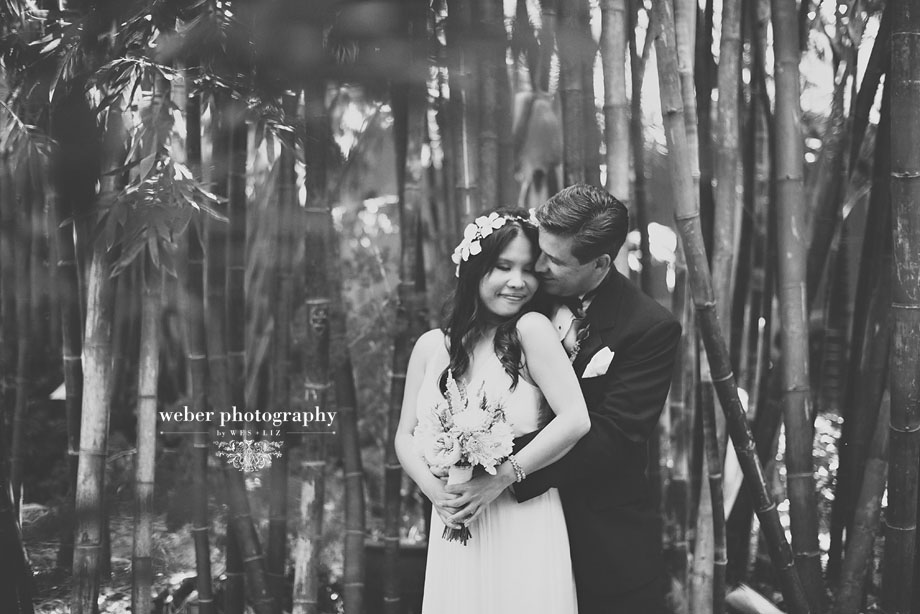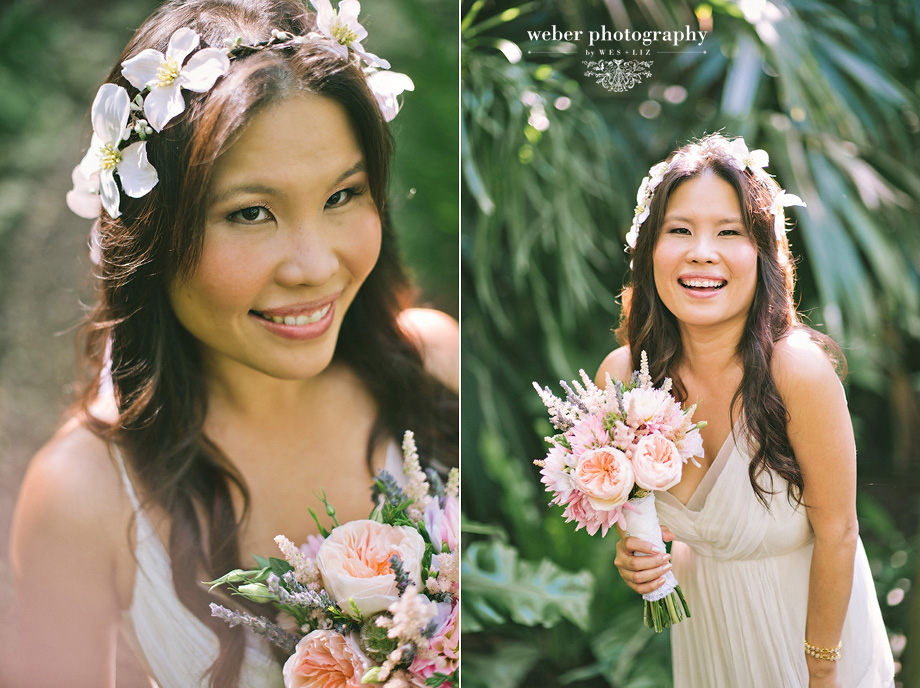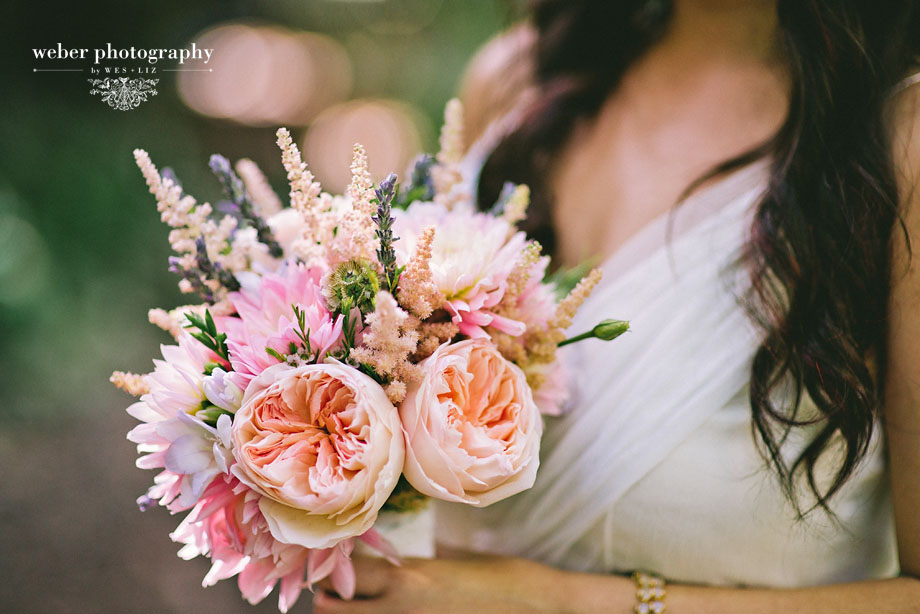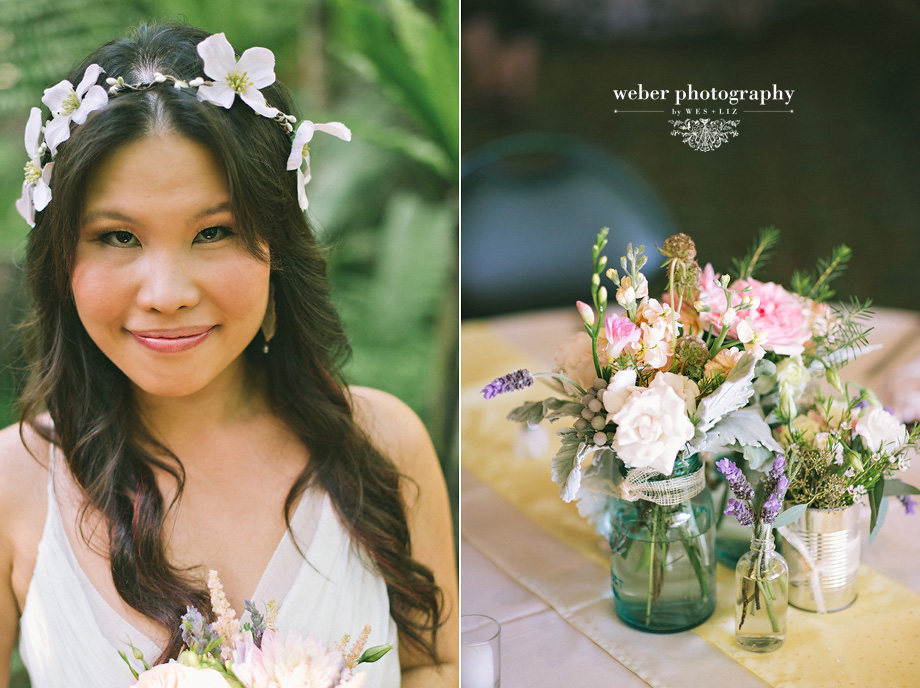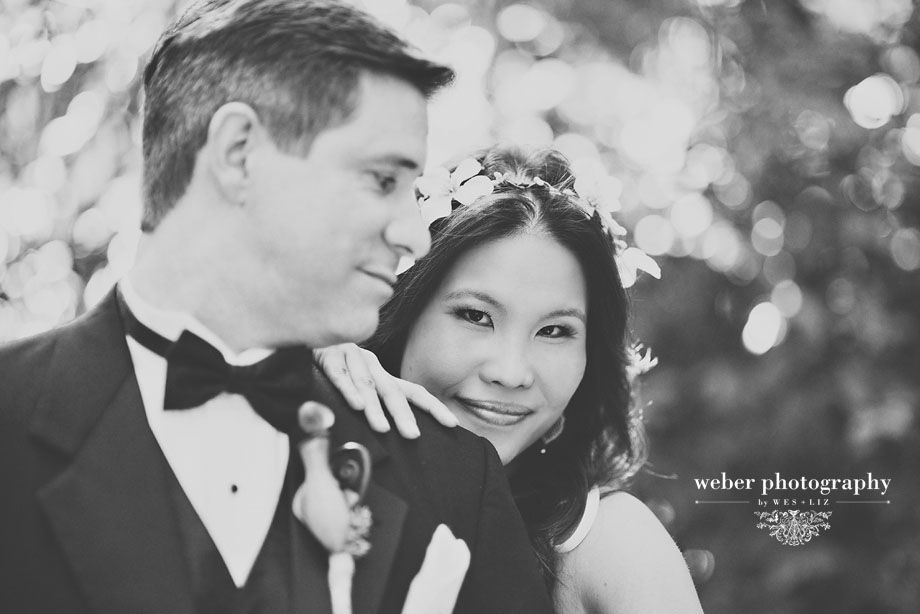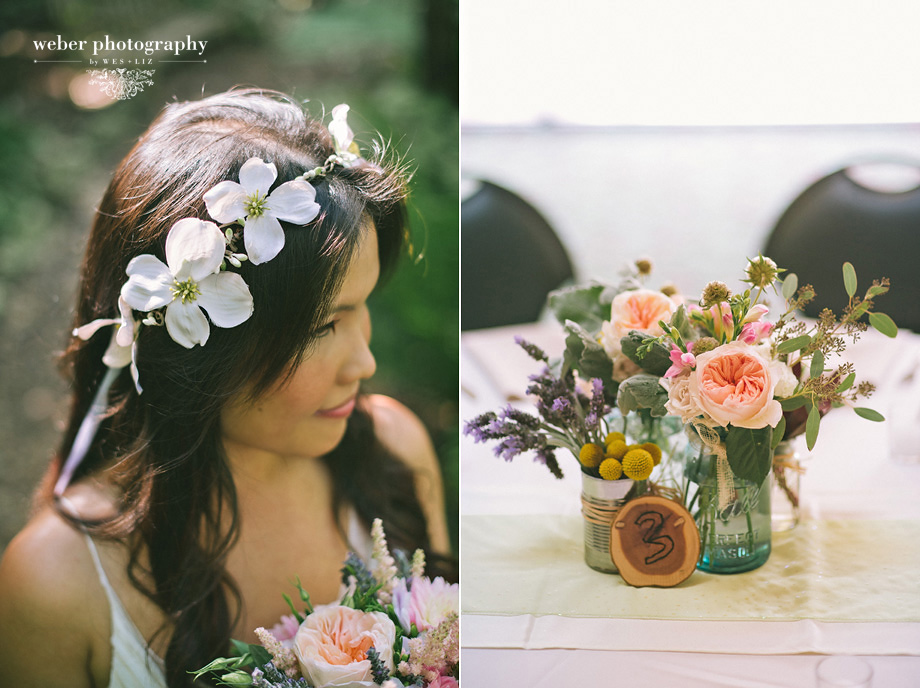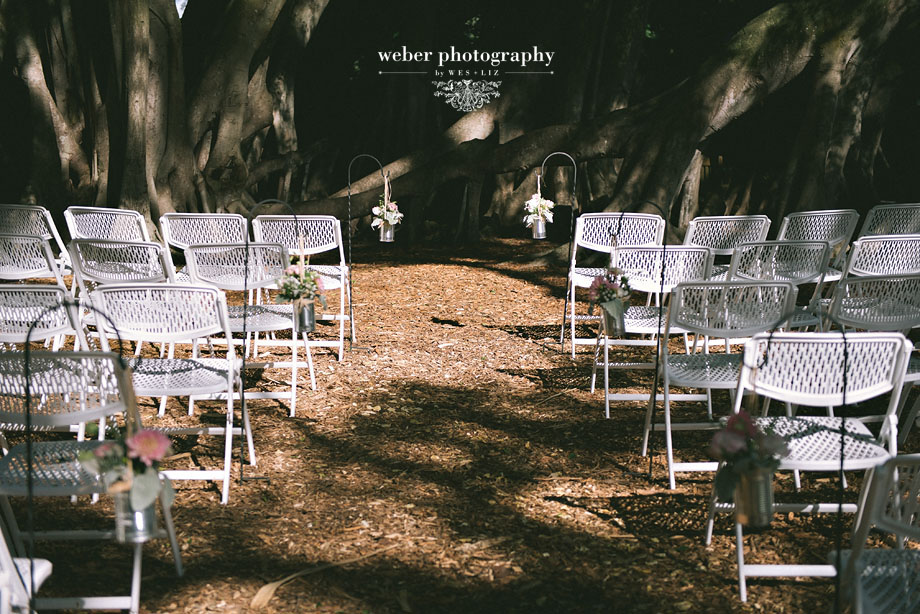 These adorable DIY bags held flower petals for guests to throw.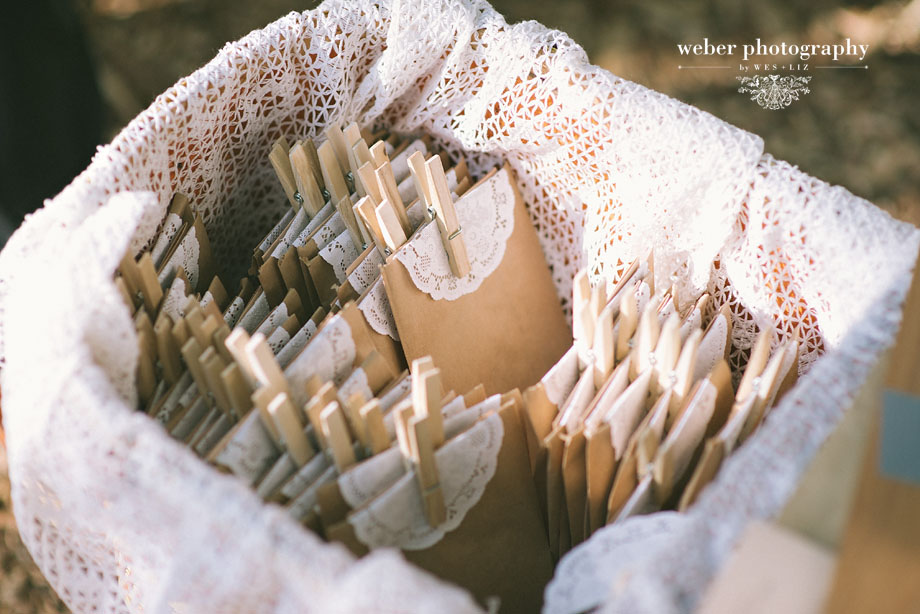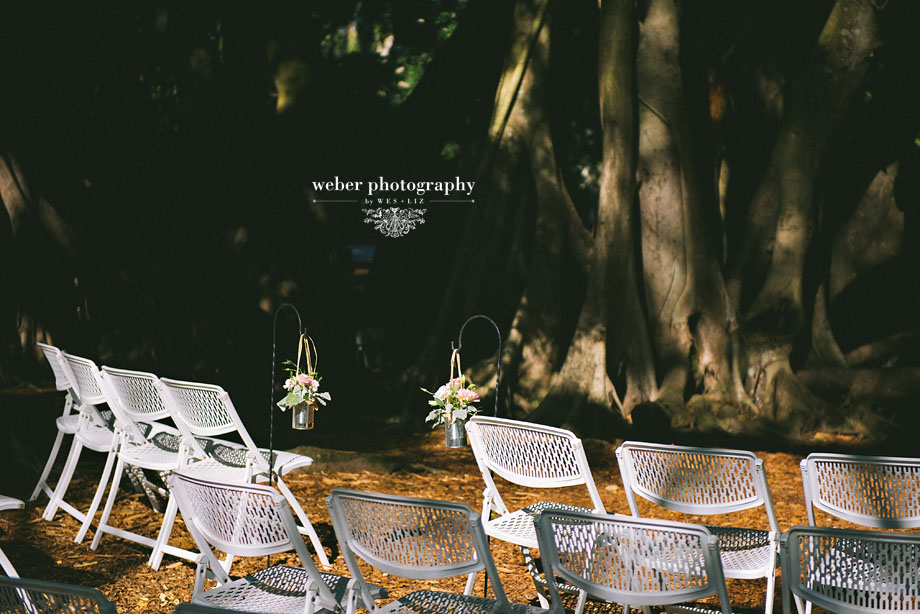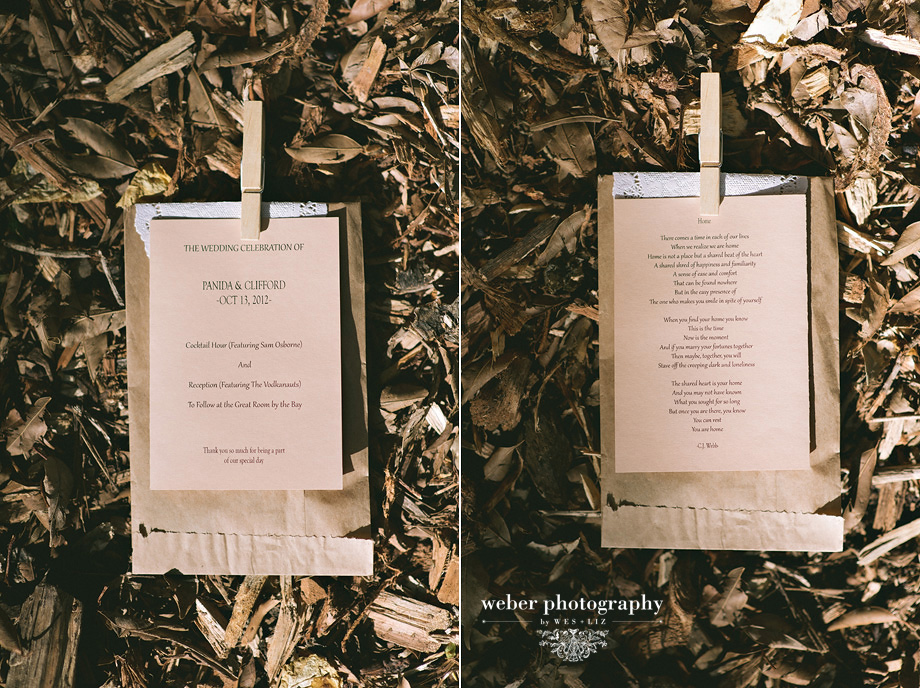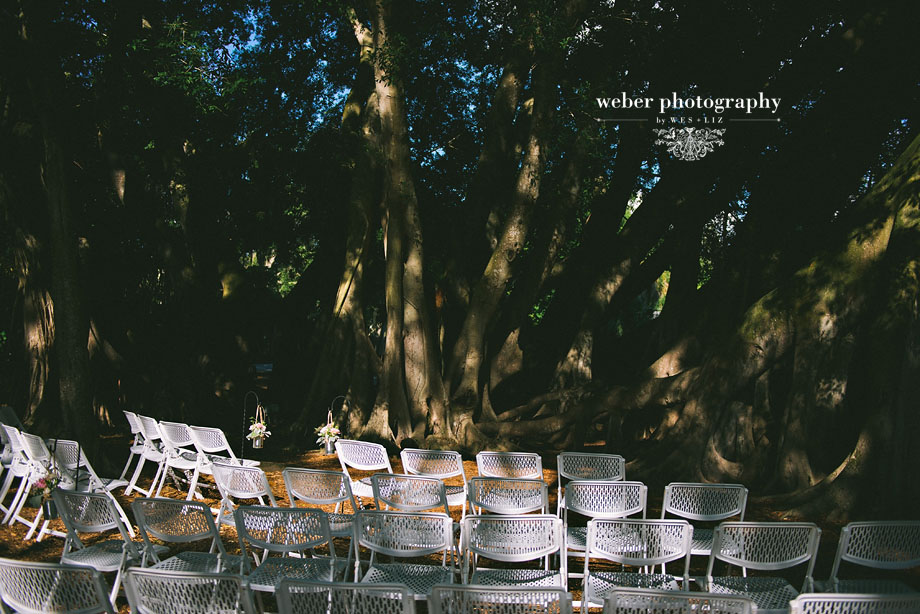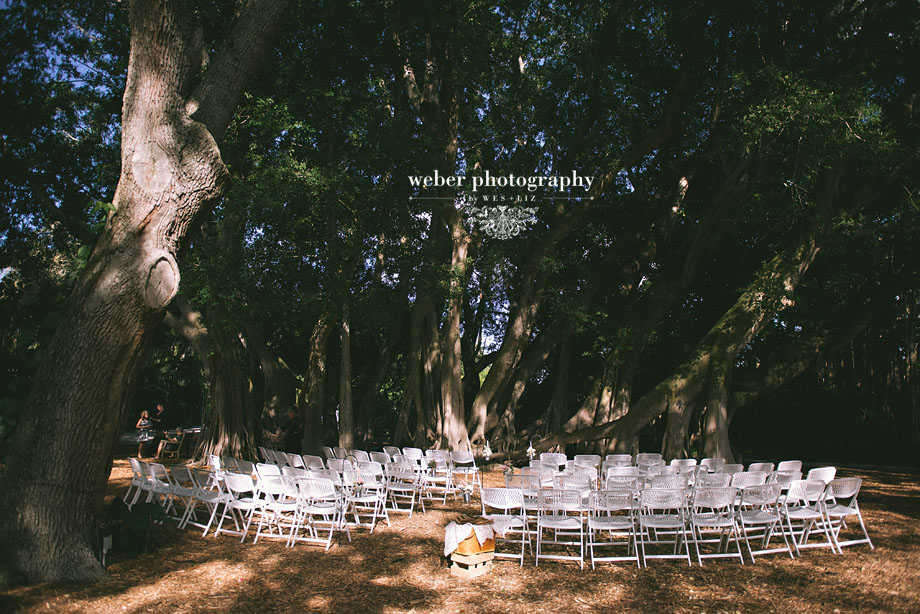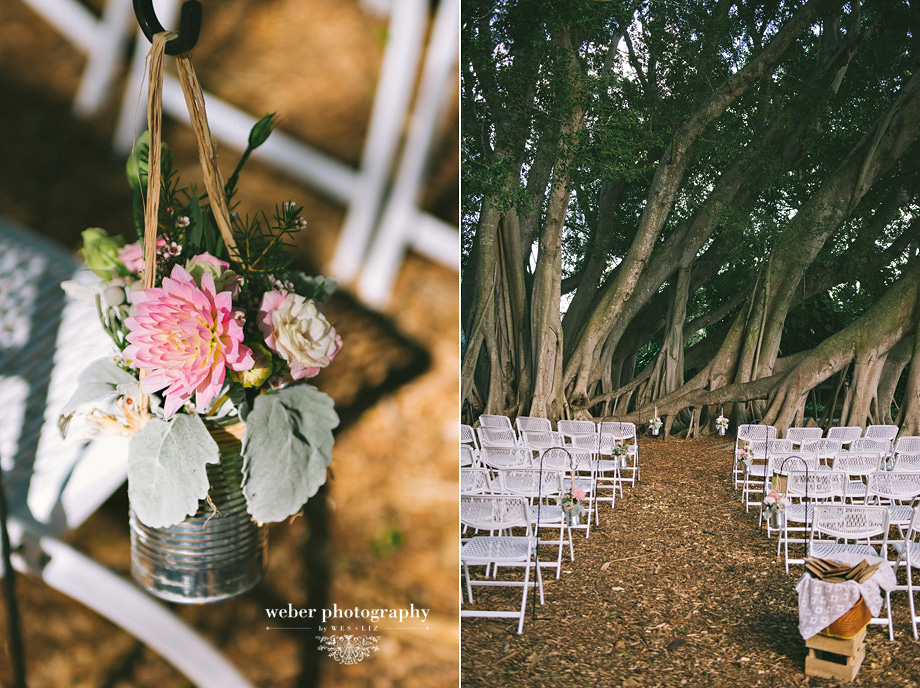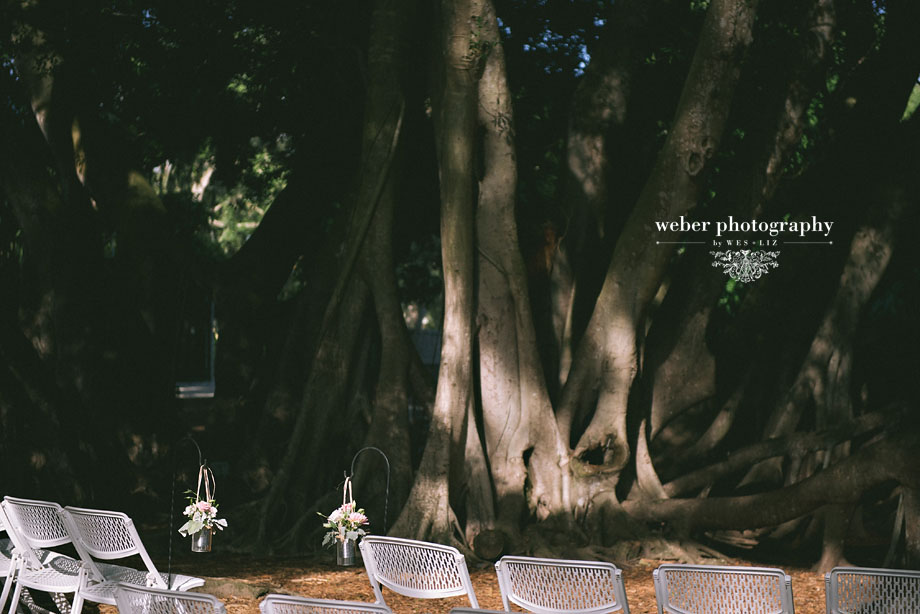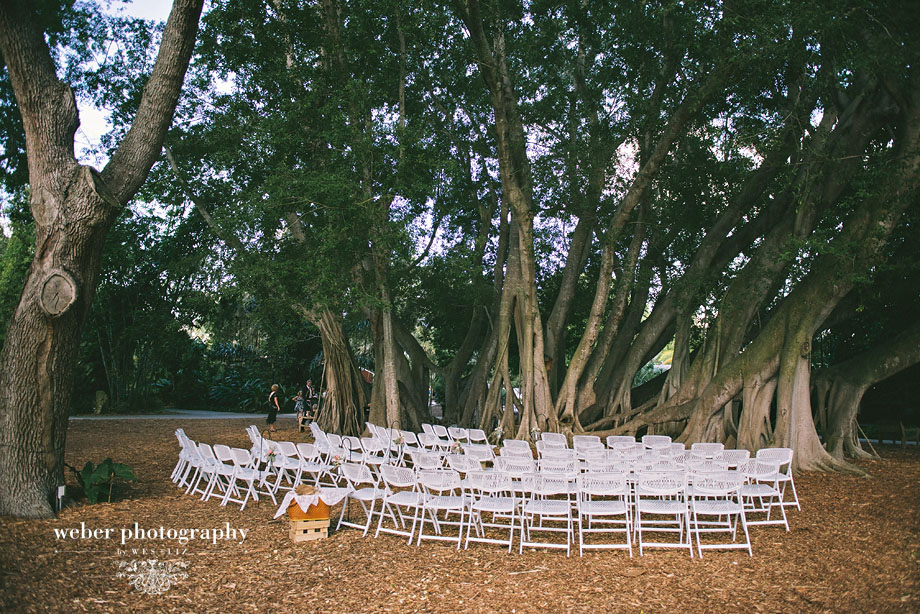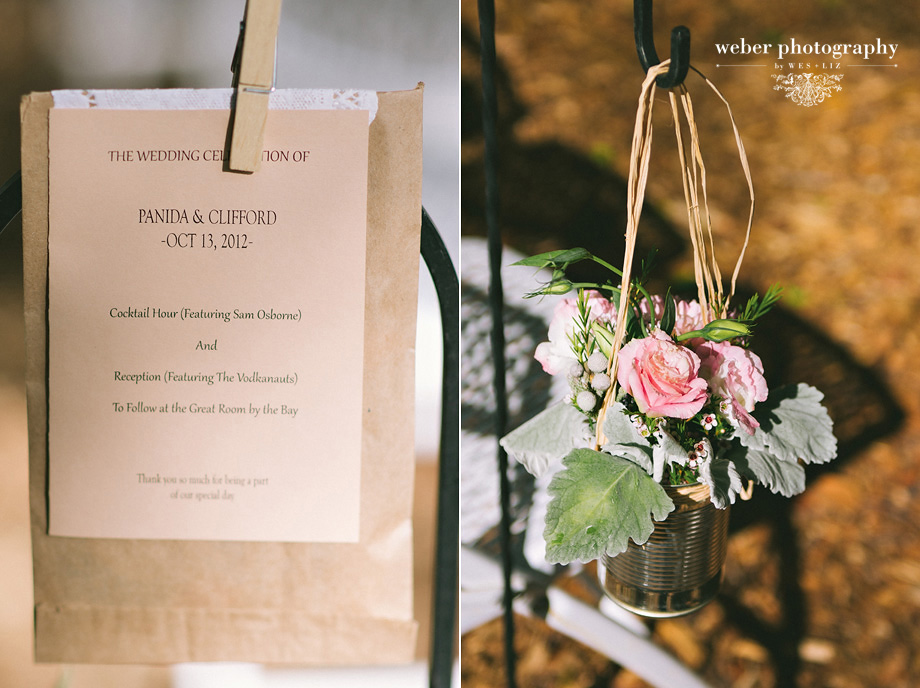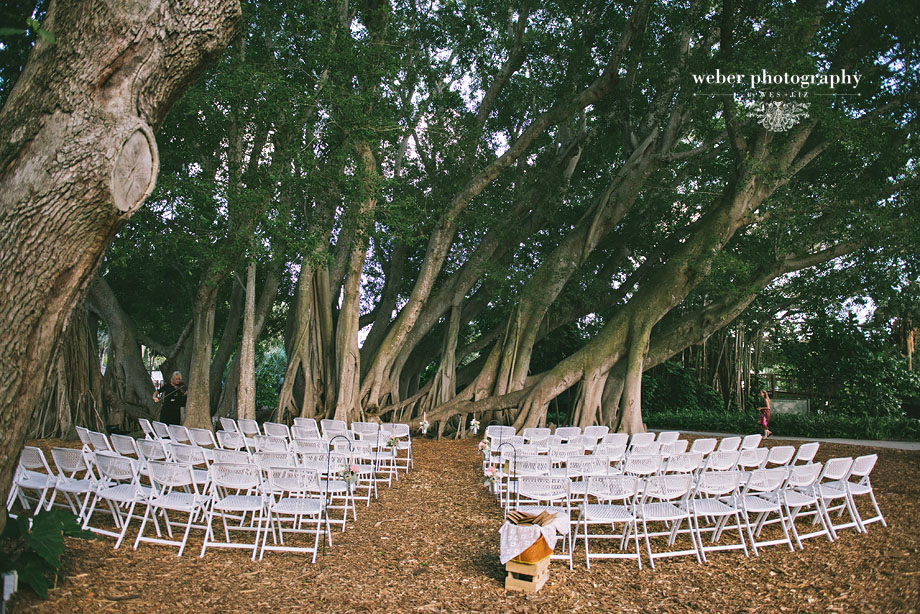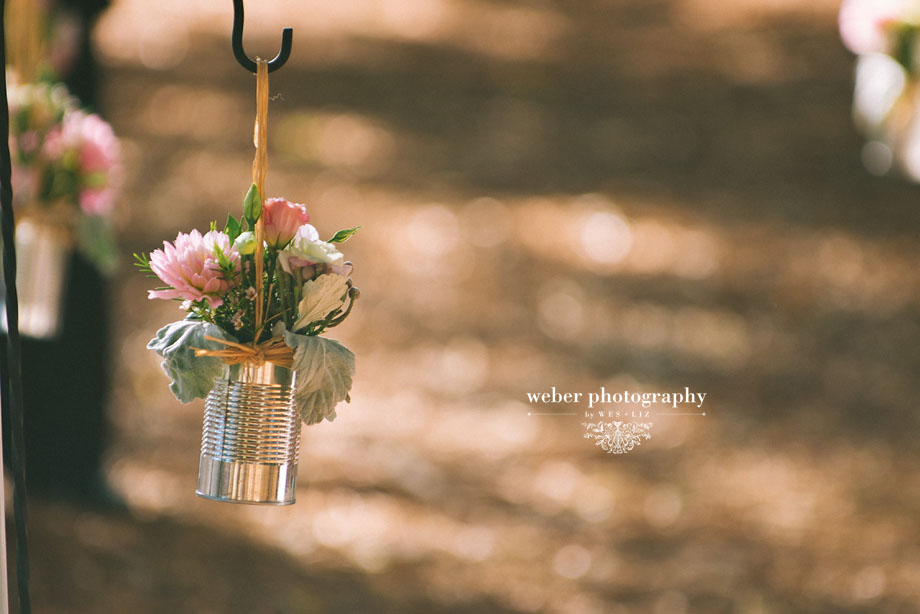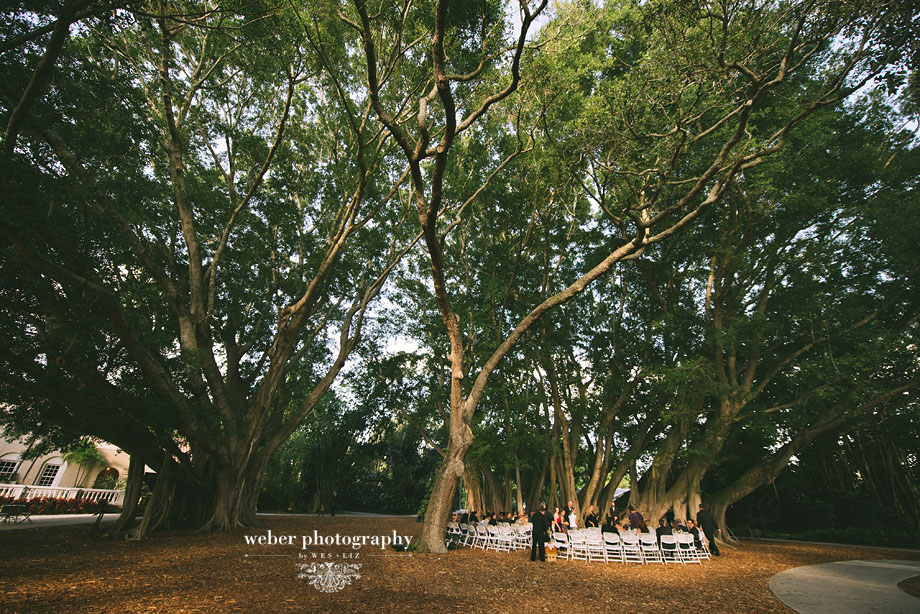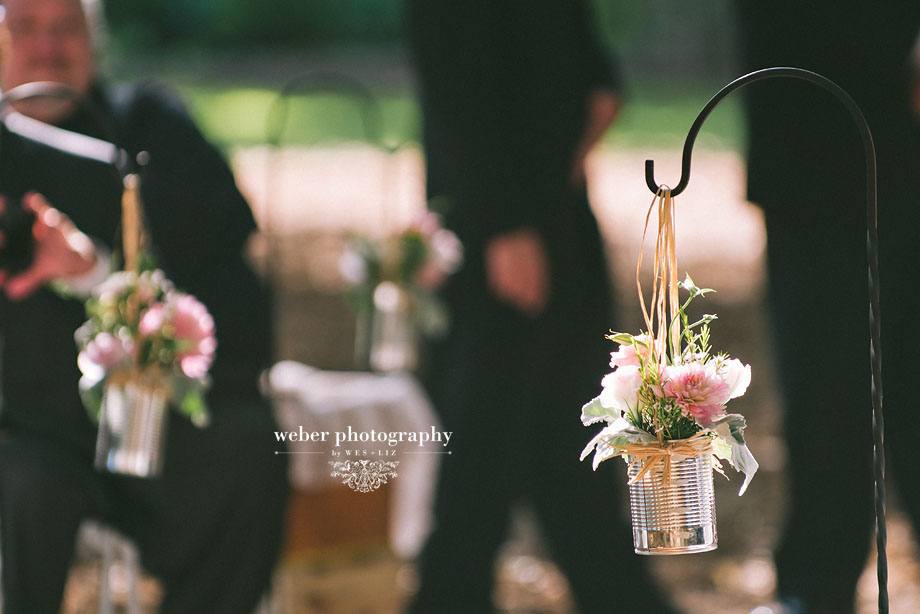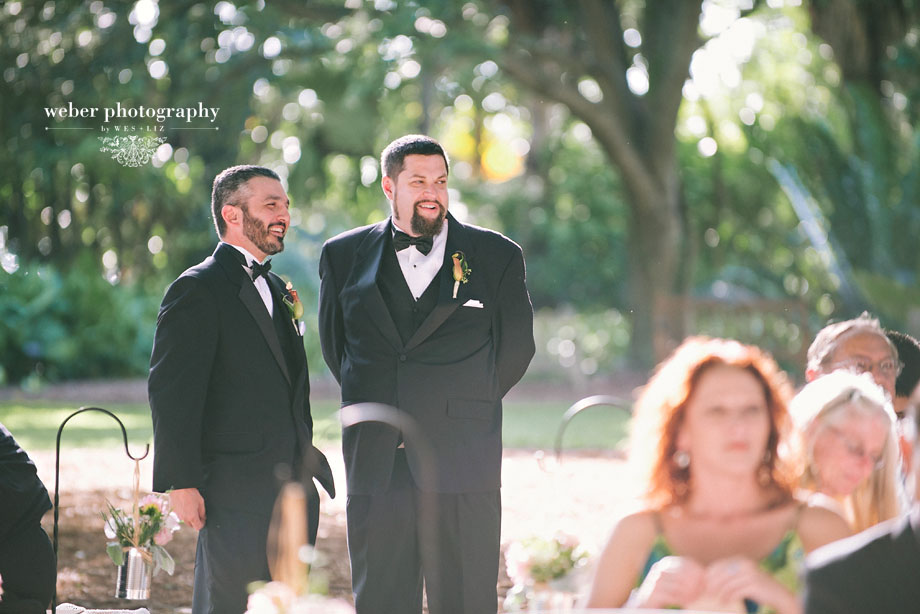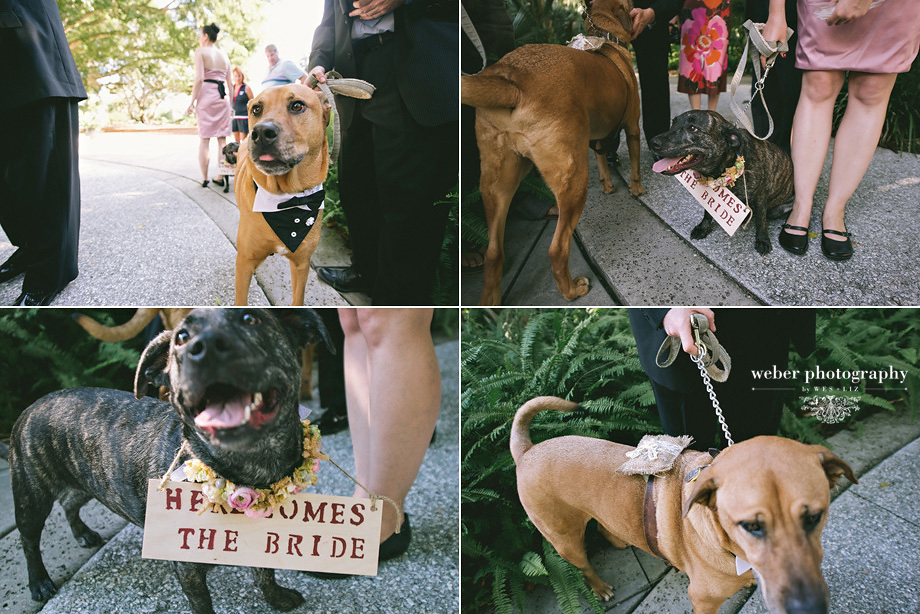 Julius was one amazing ring bearer, sporting a ring pillow made by Panida!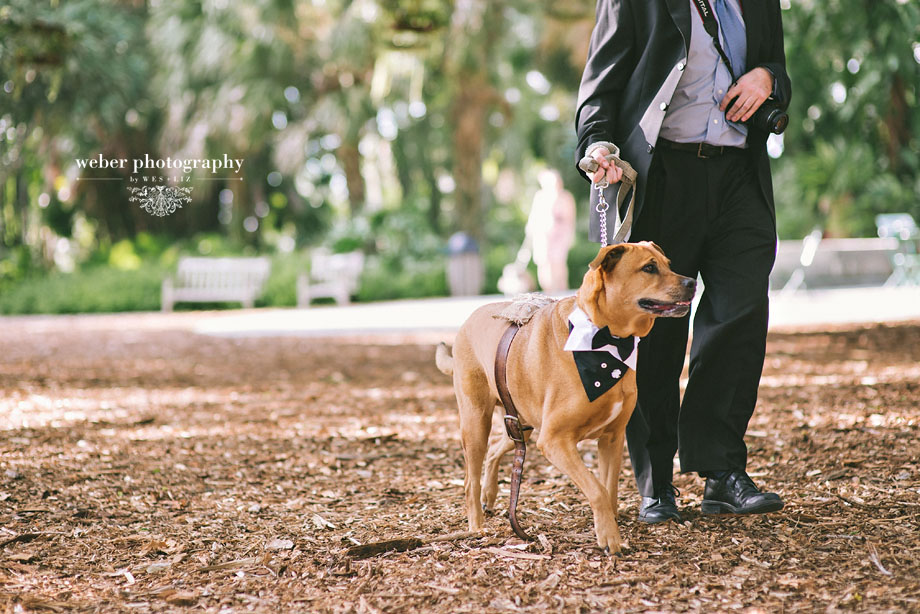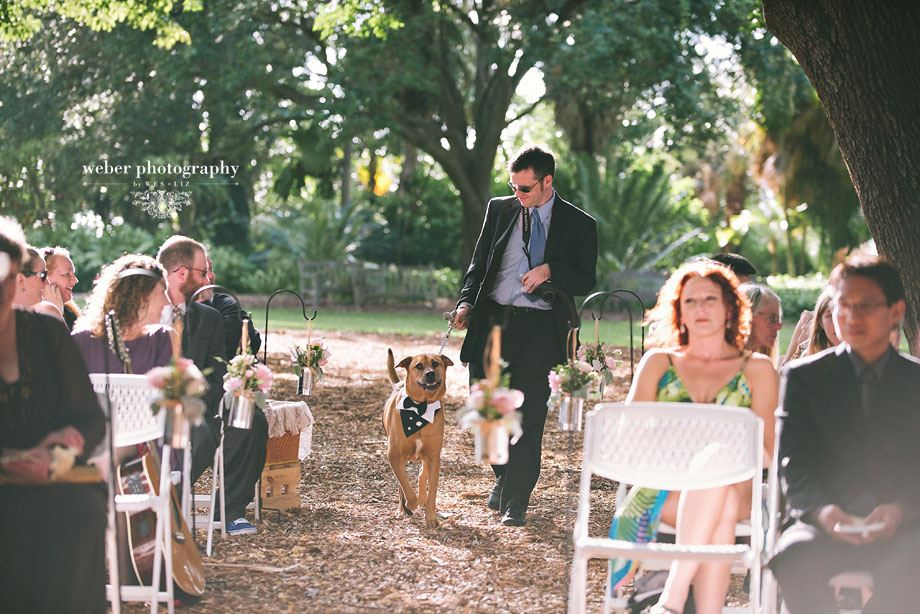 Bitie was a fantastic flower dog, announcing the arrival of the bride with a sign made by Panida!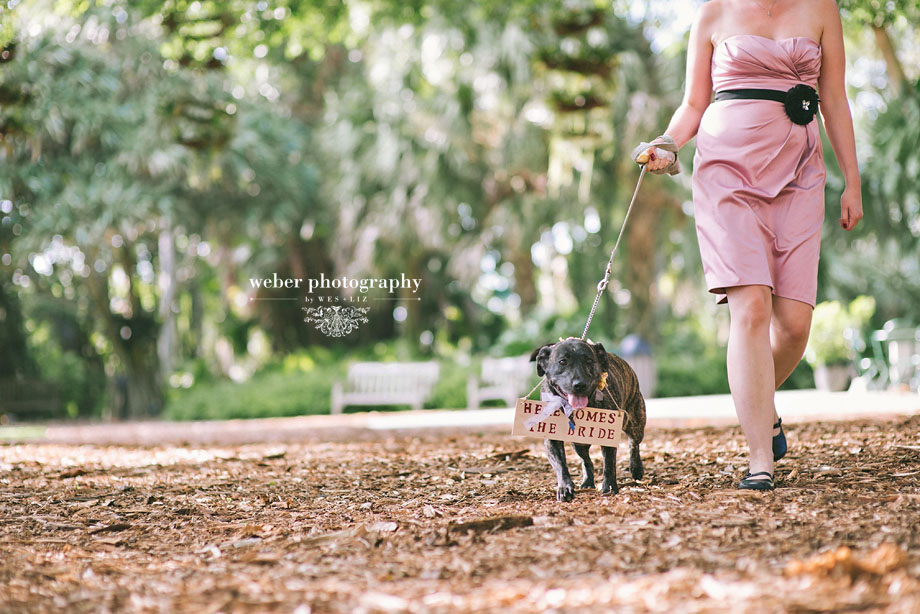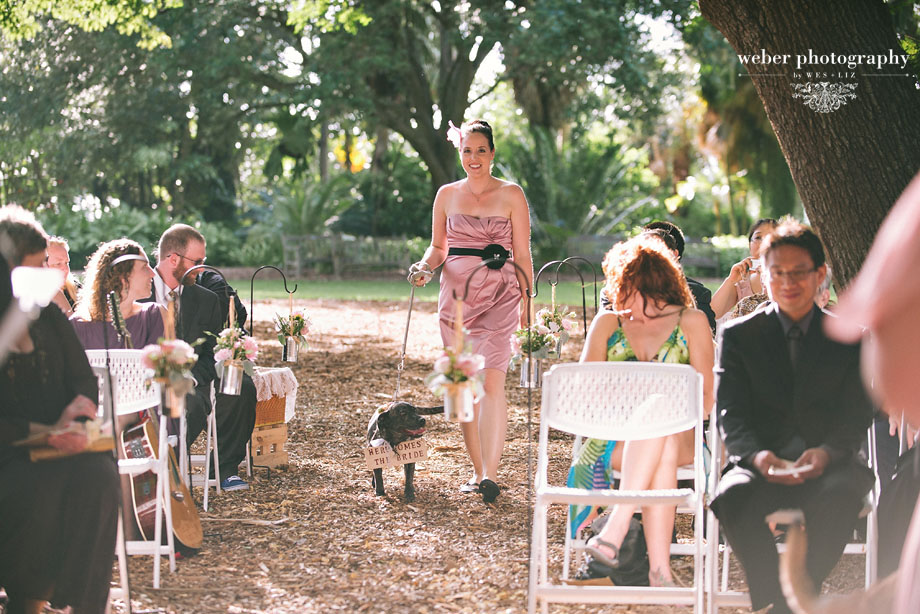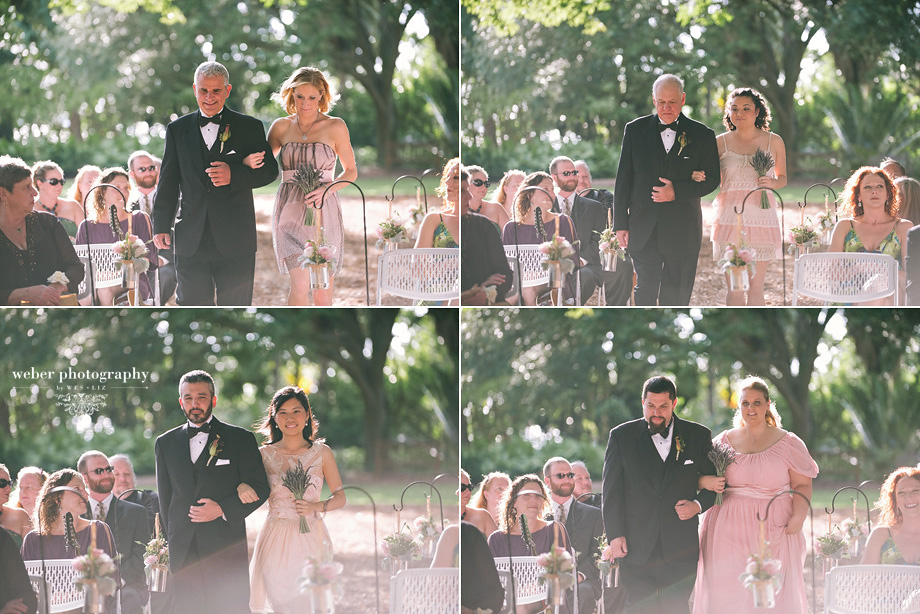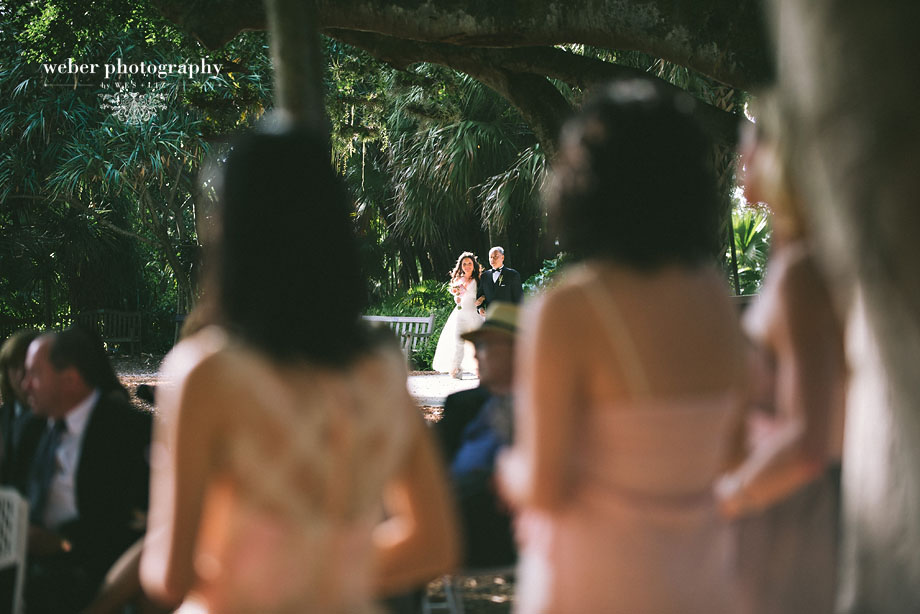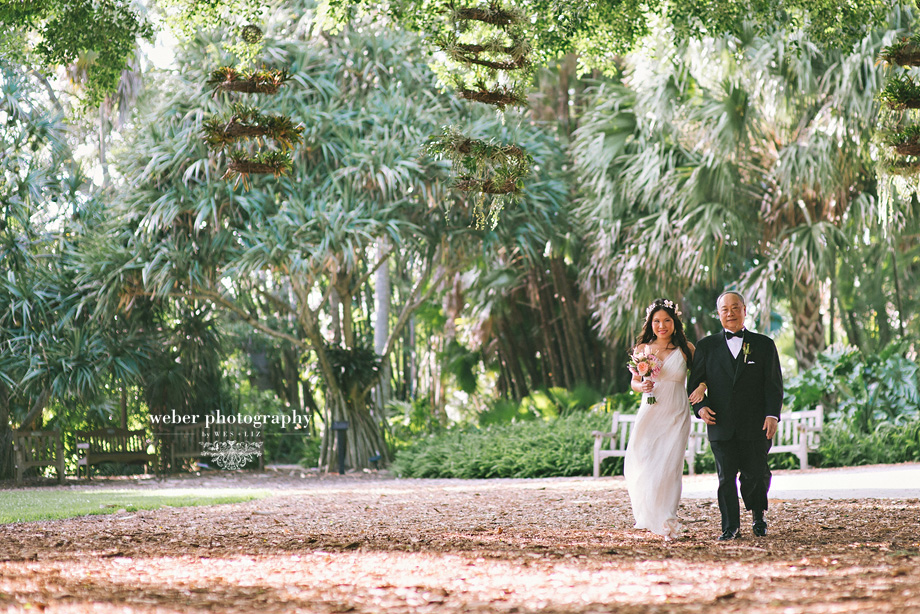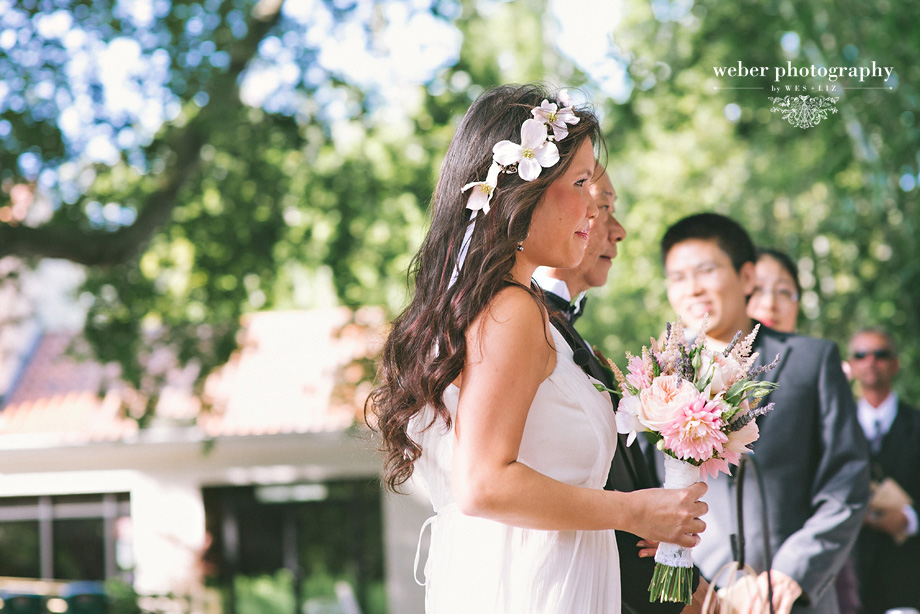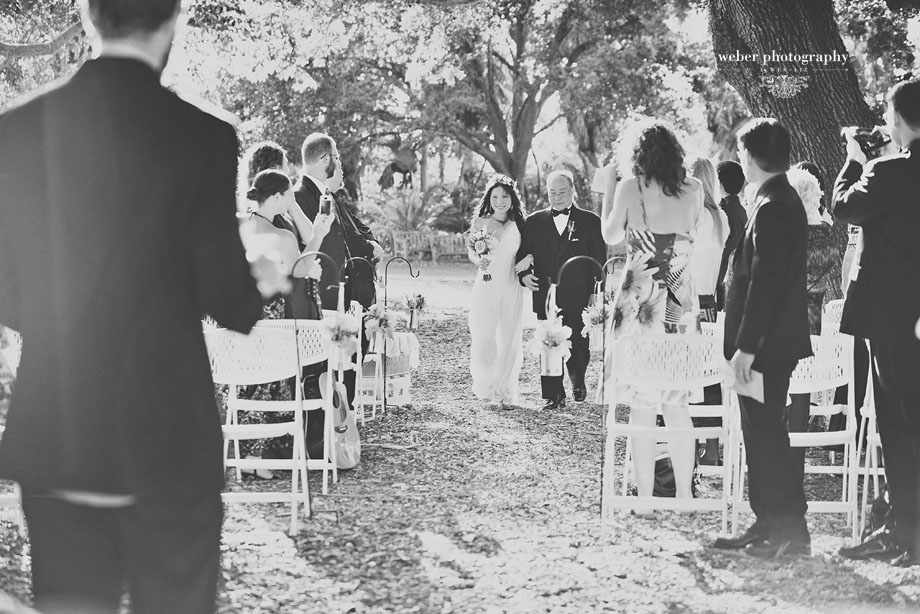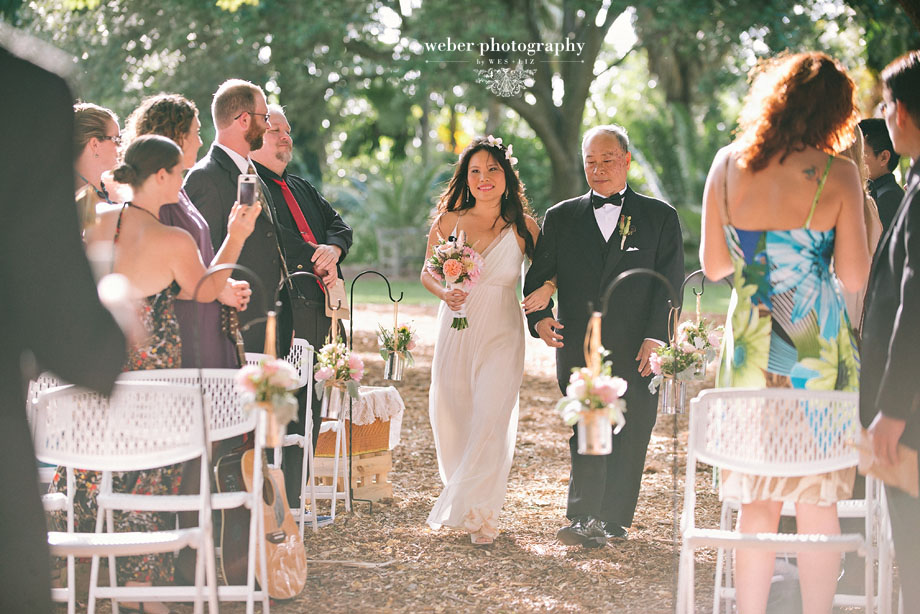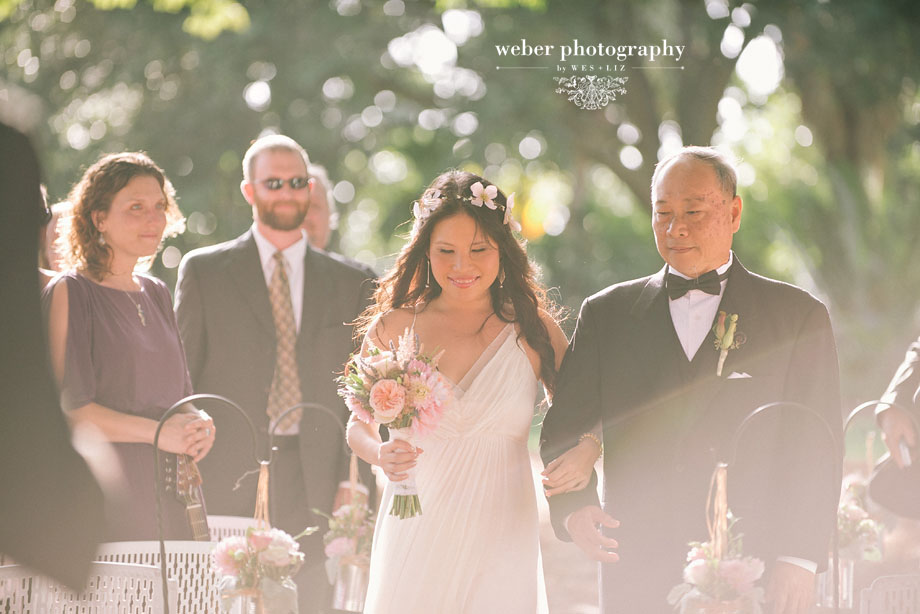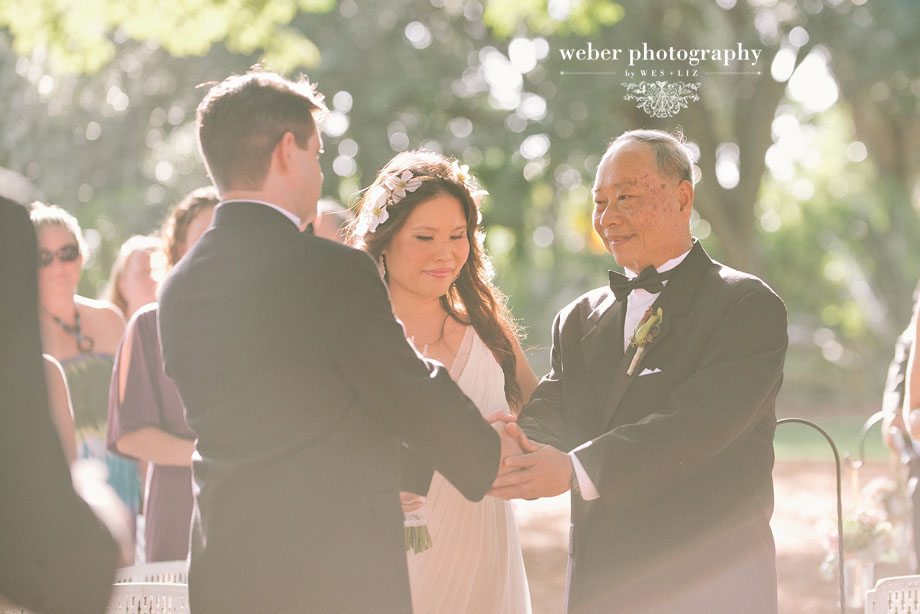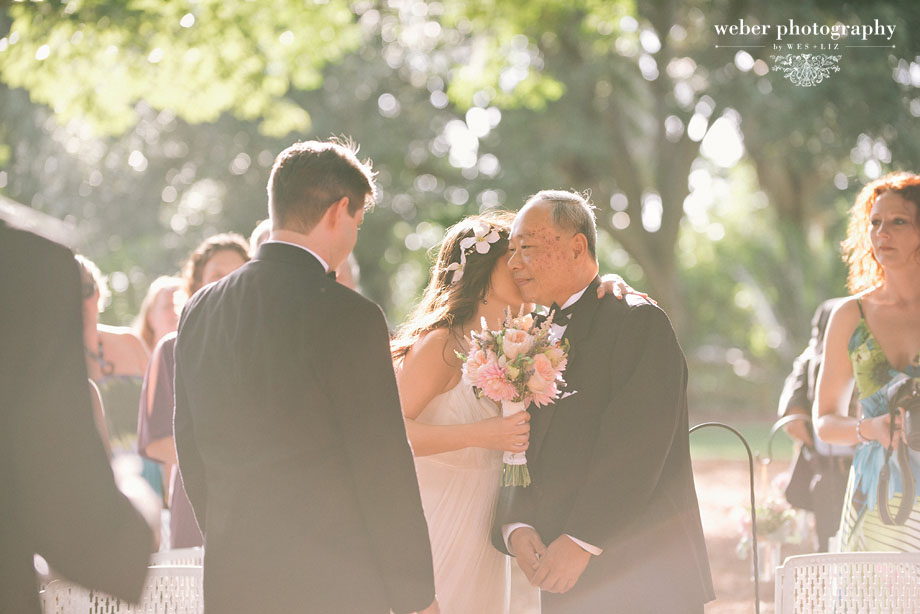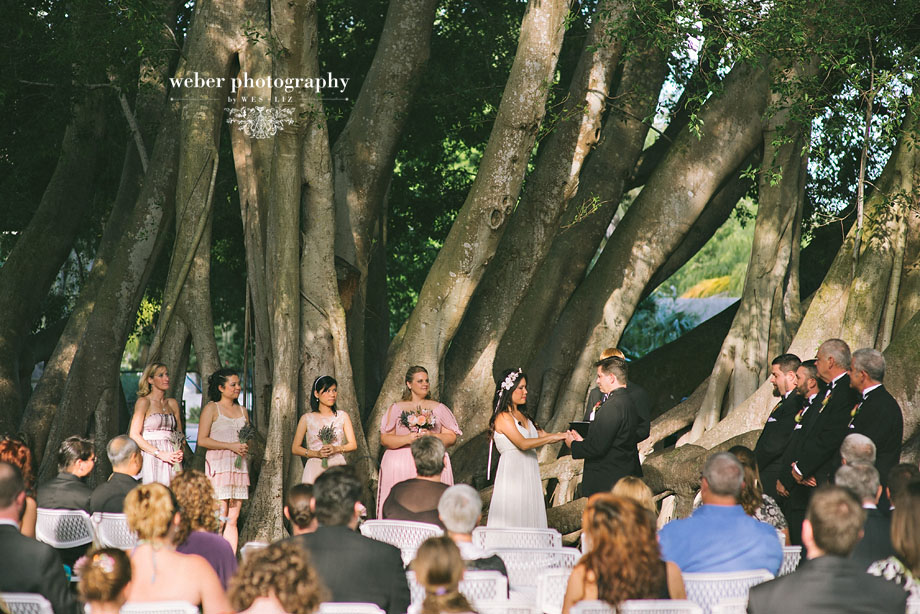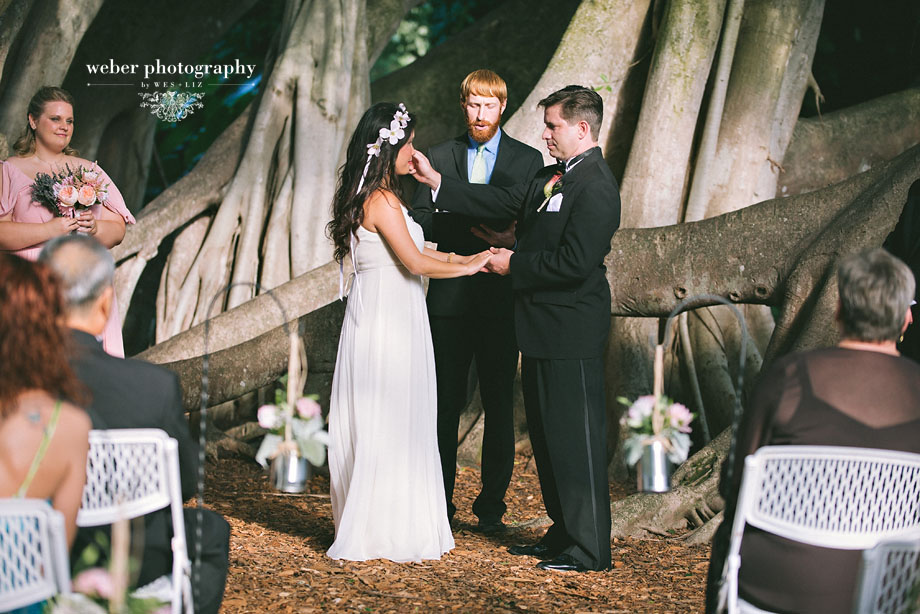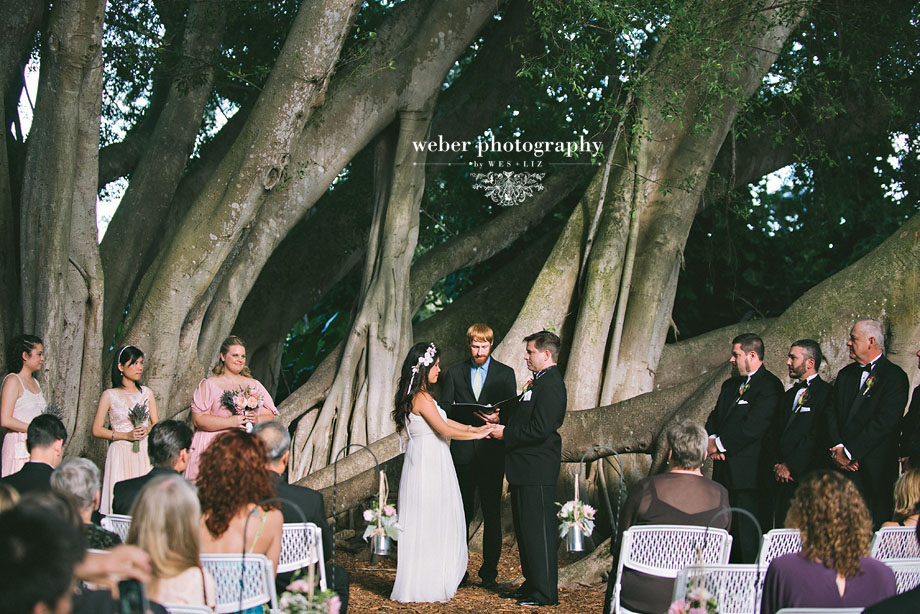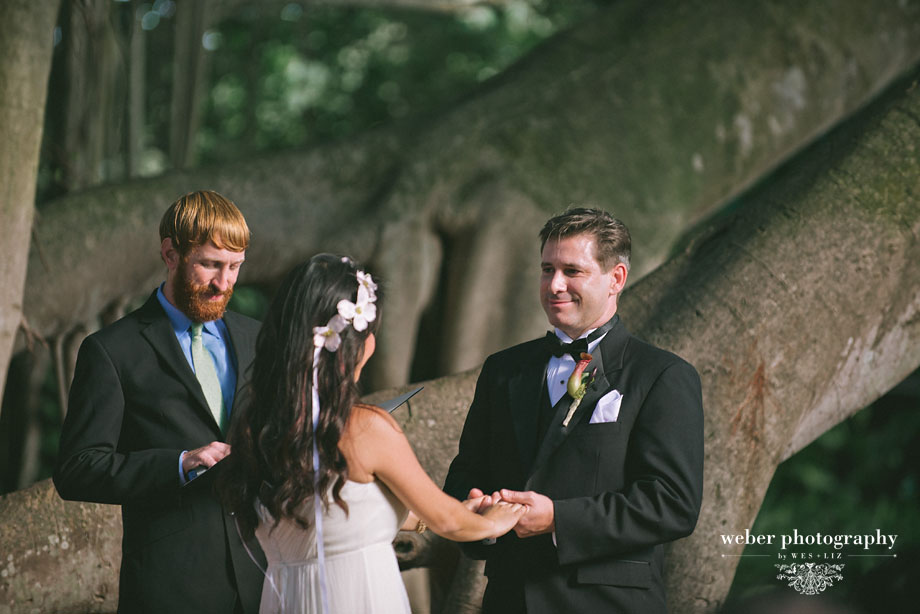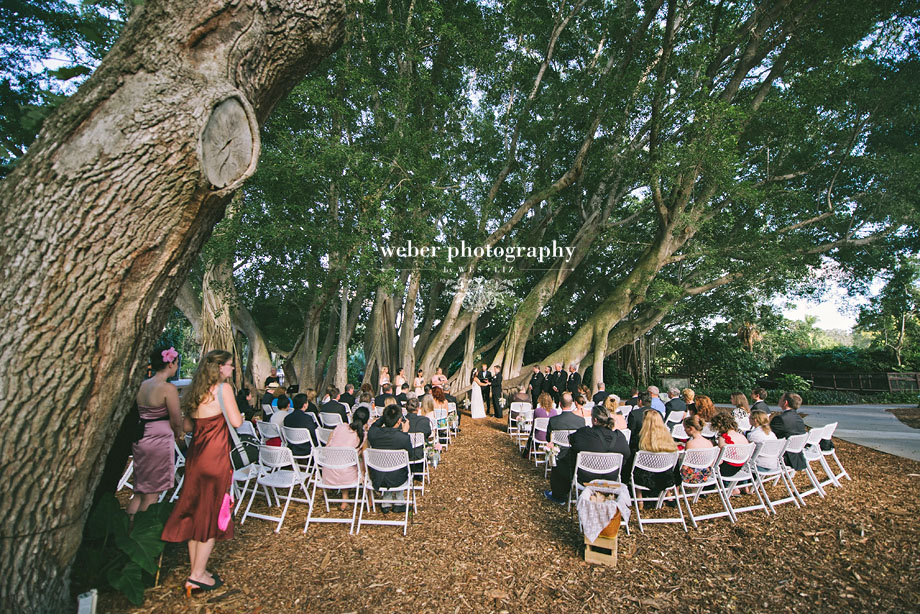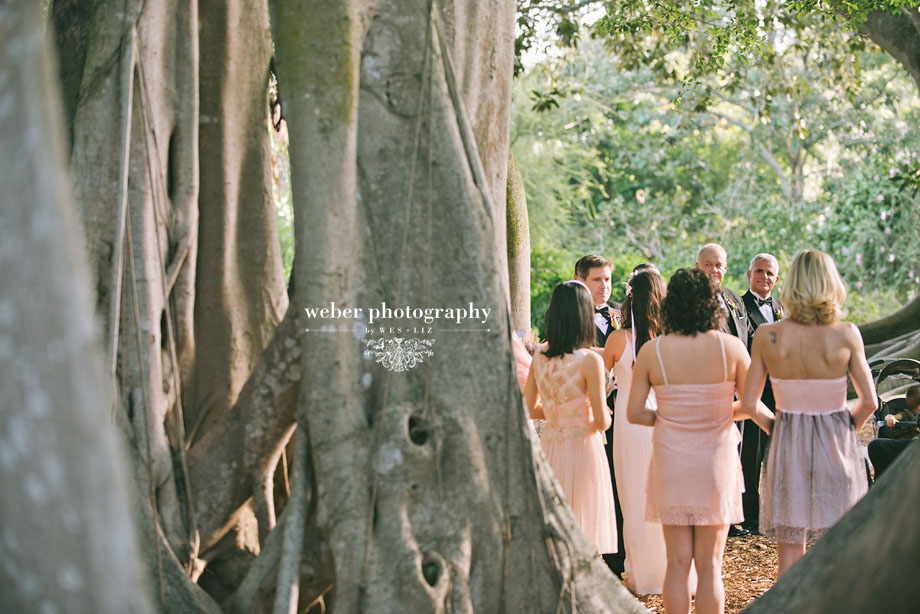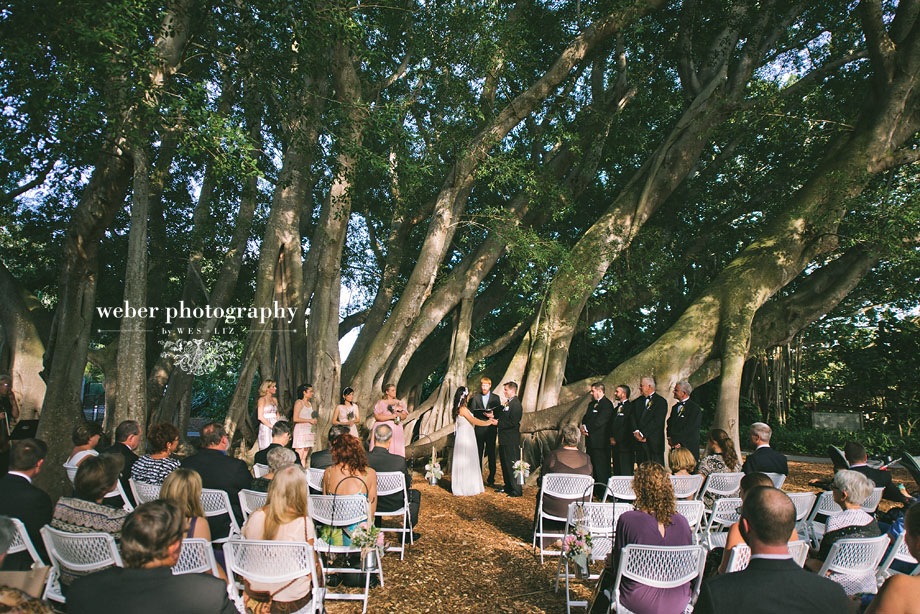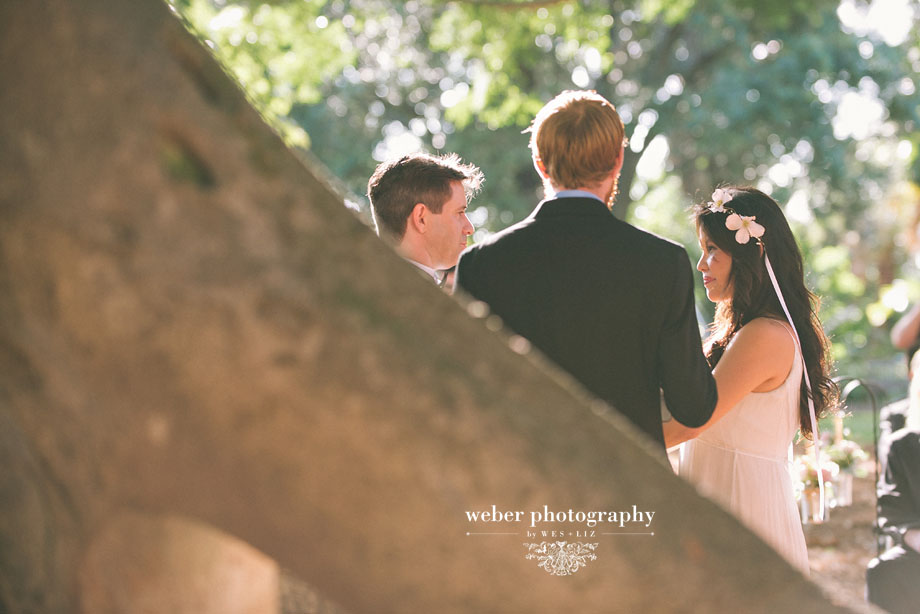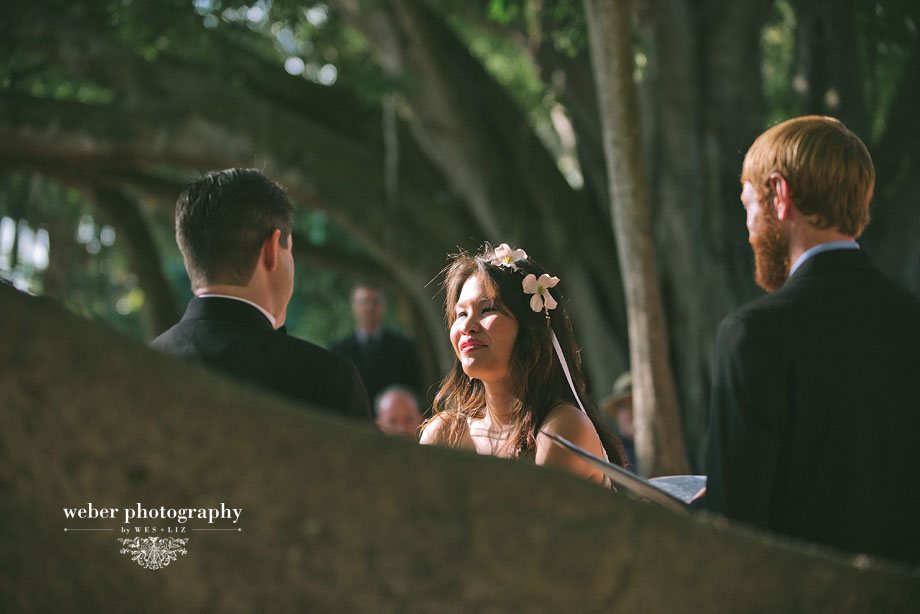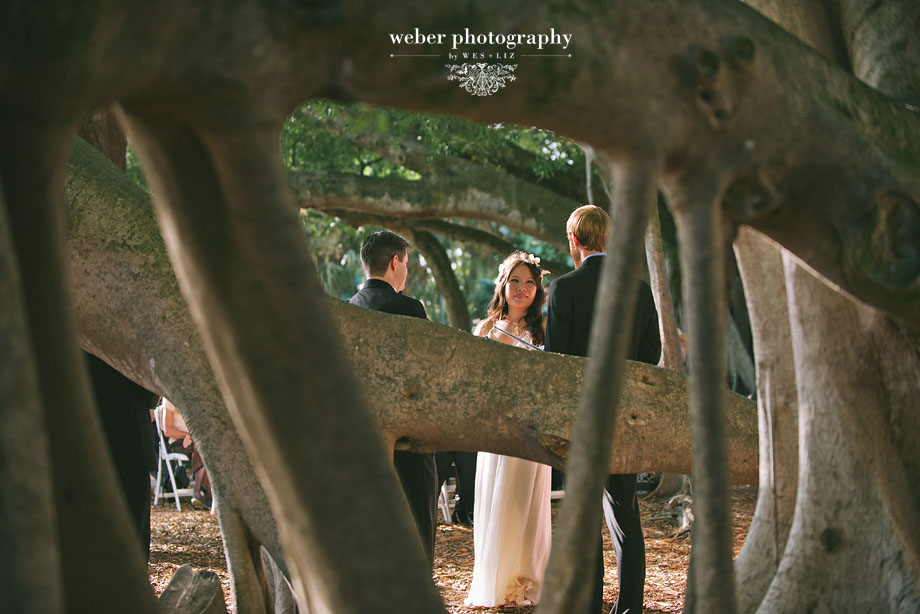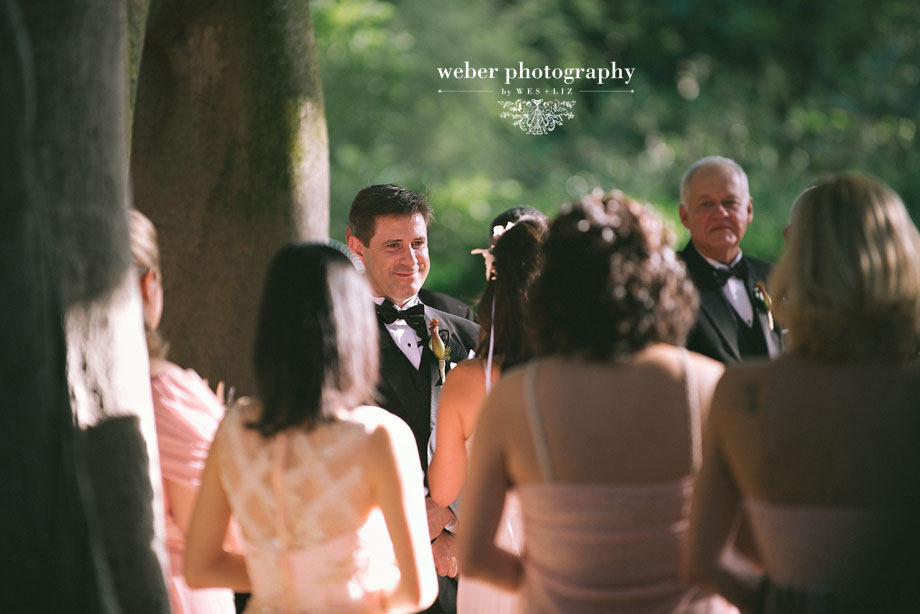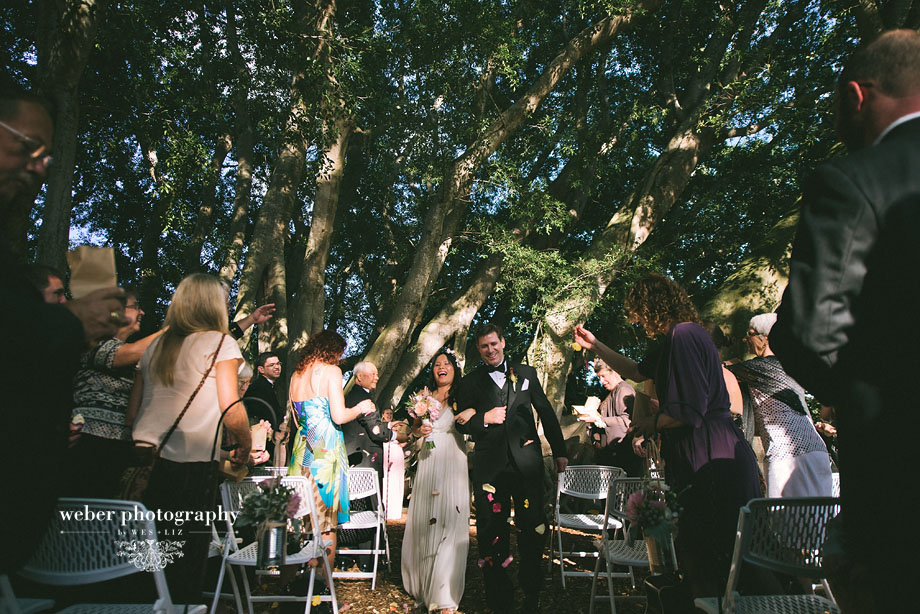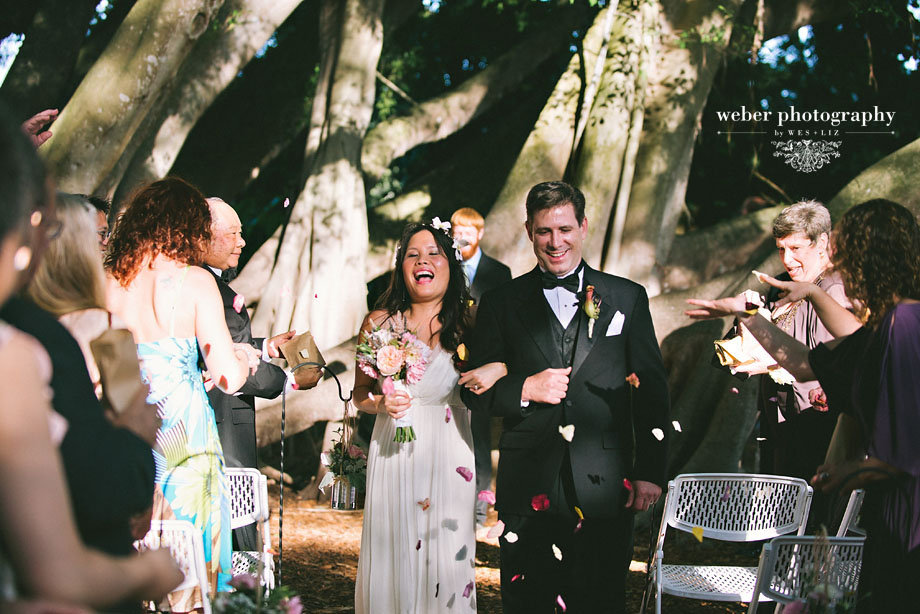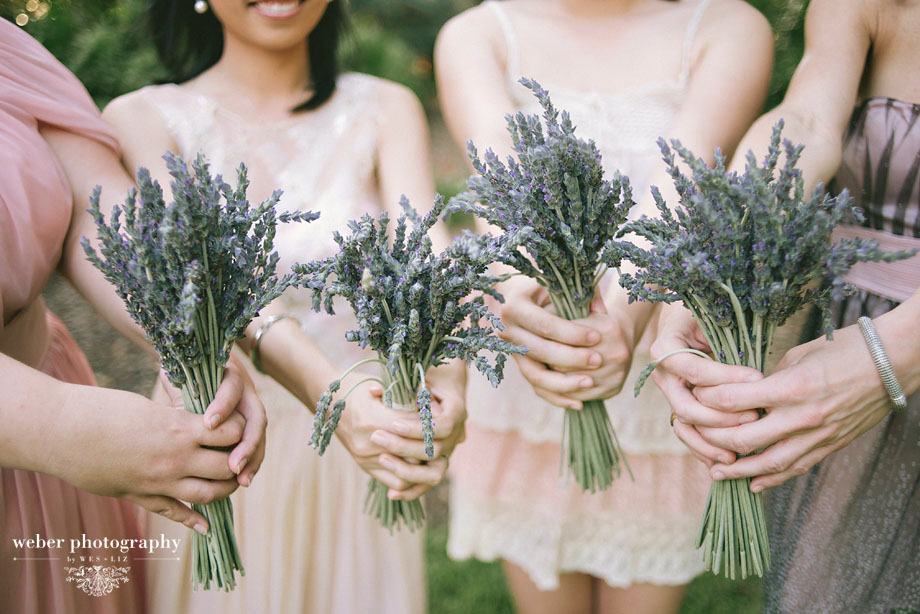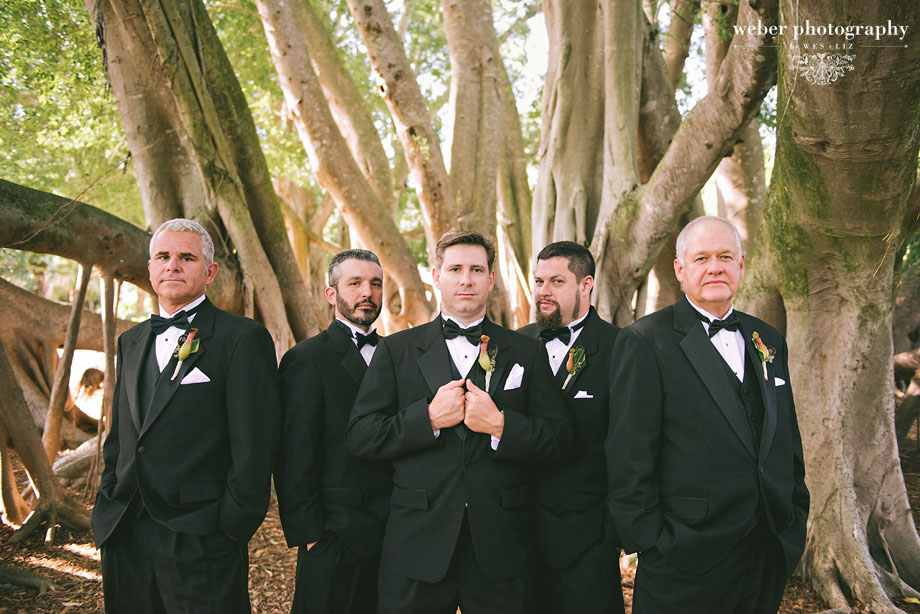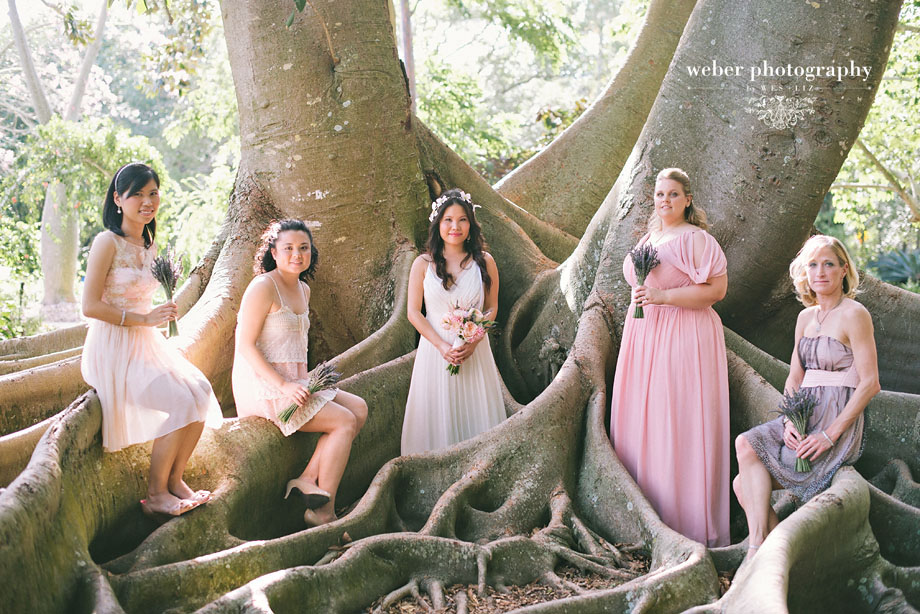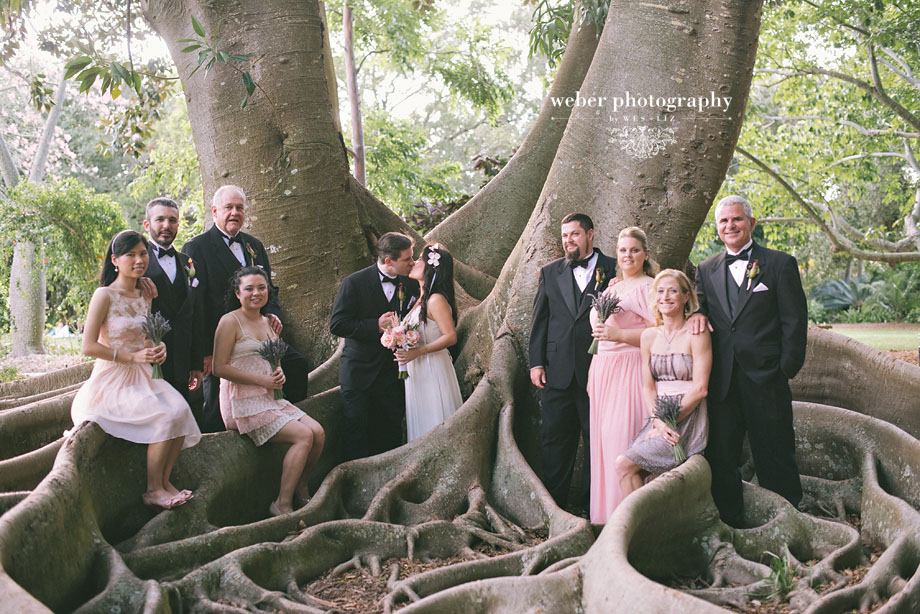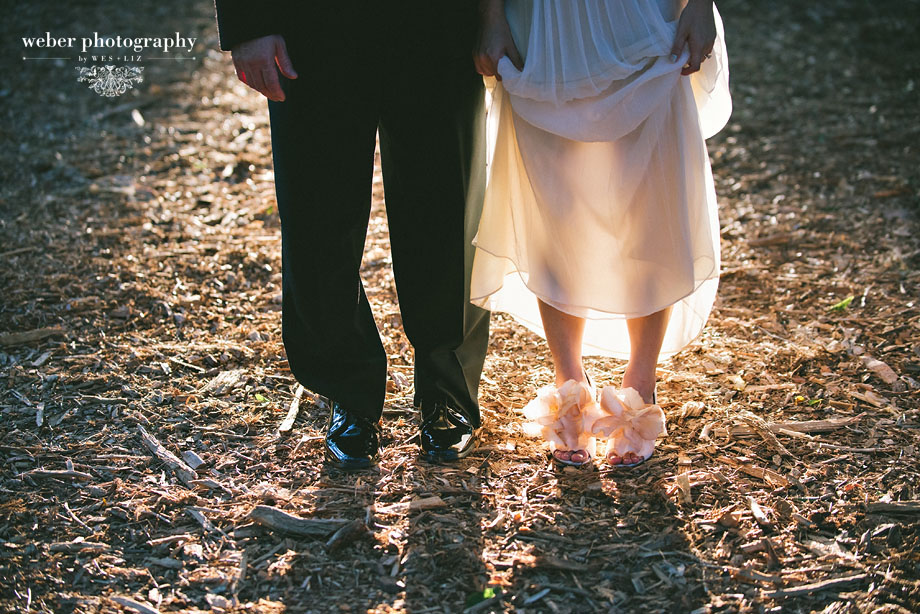 Panida changed into these gorgeous flower hair clips for the reception, which she also made.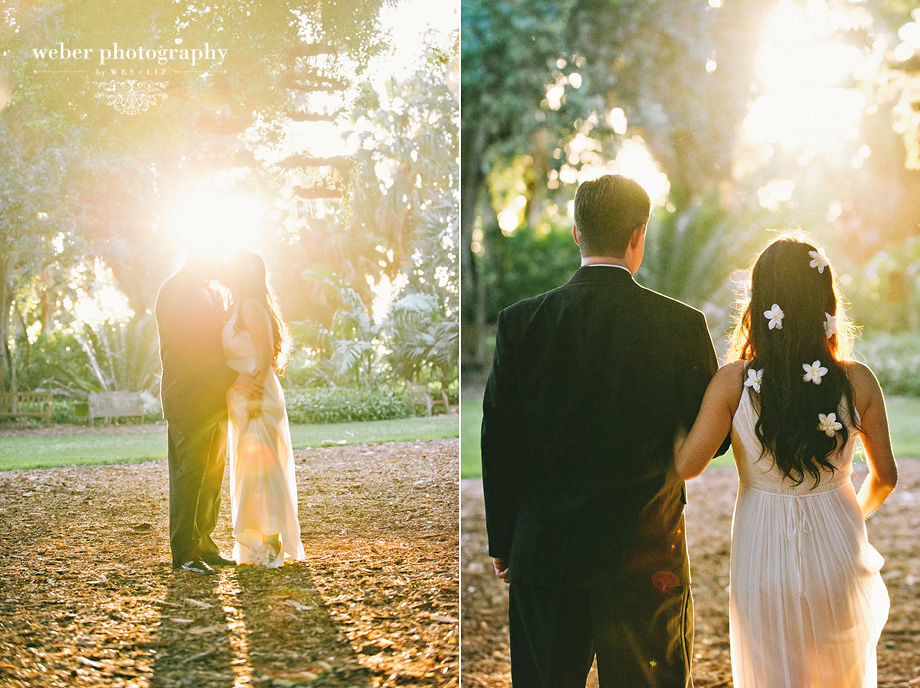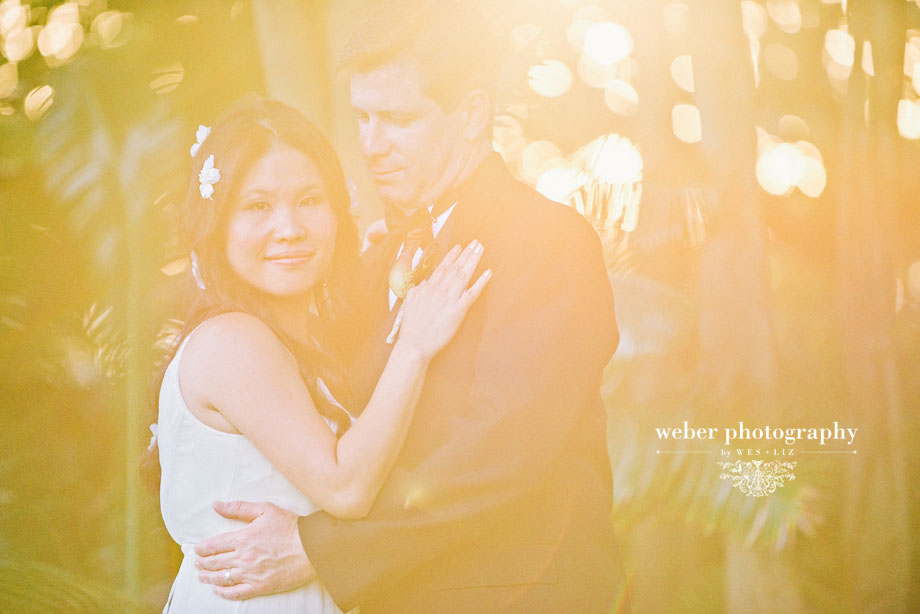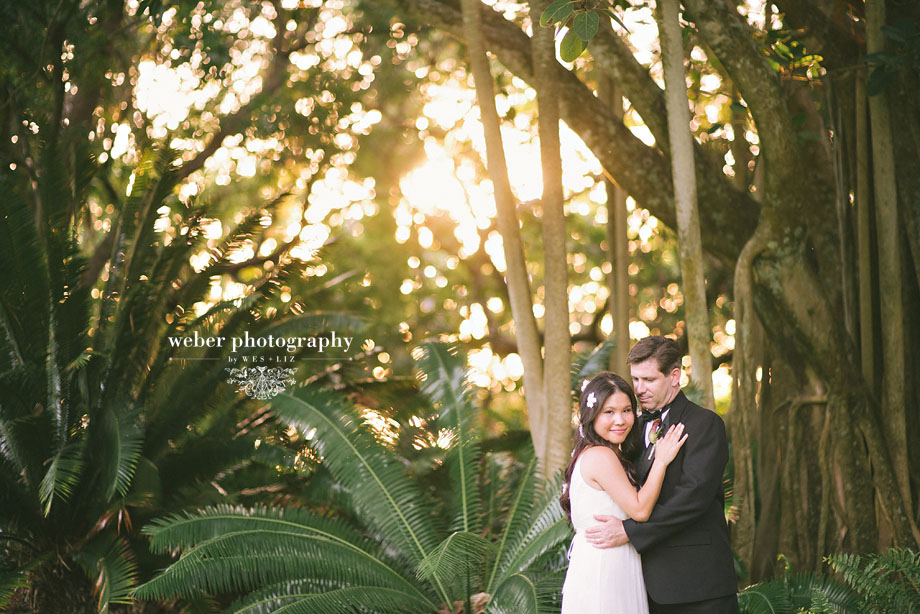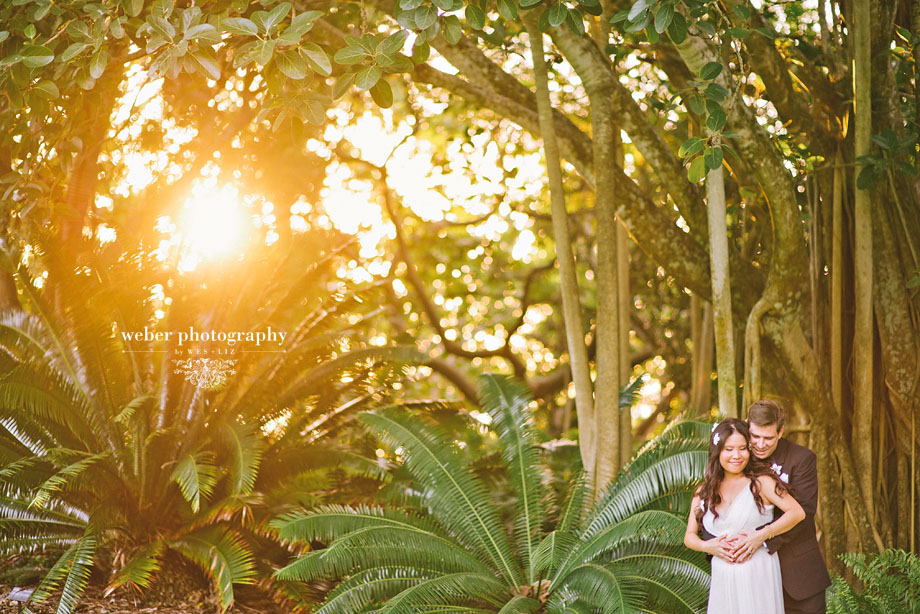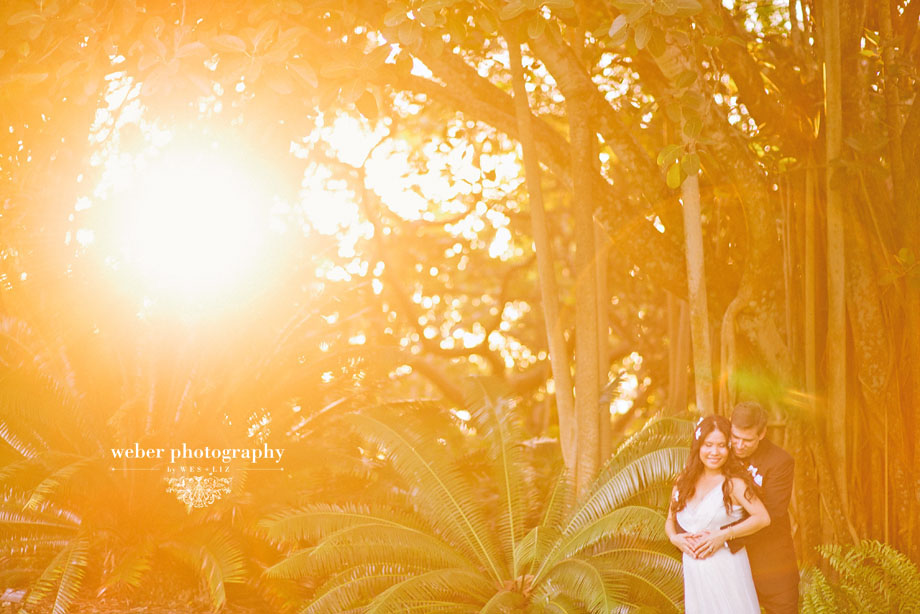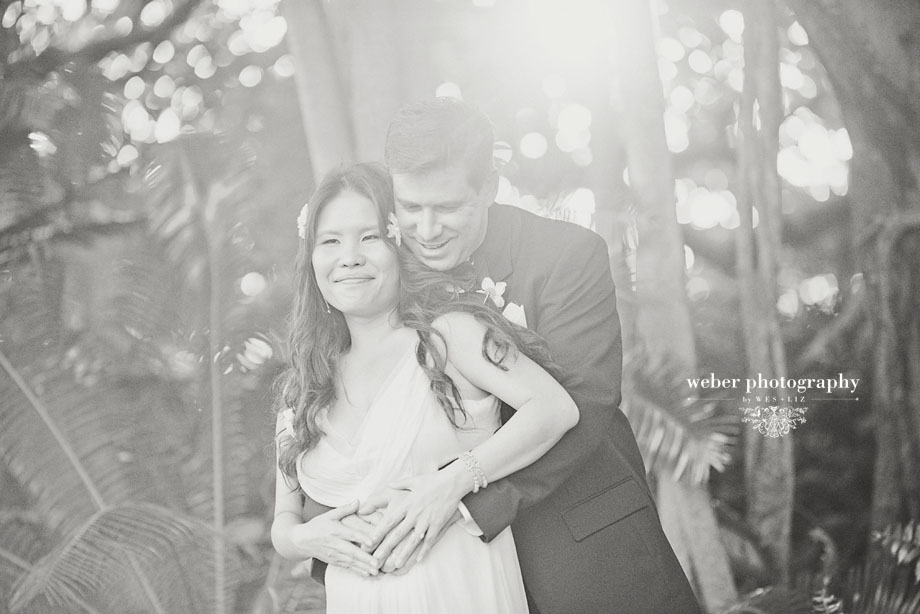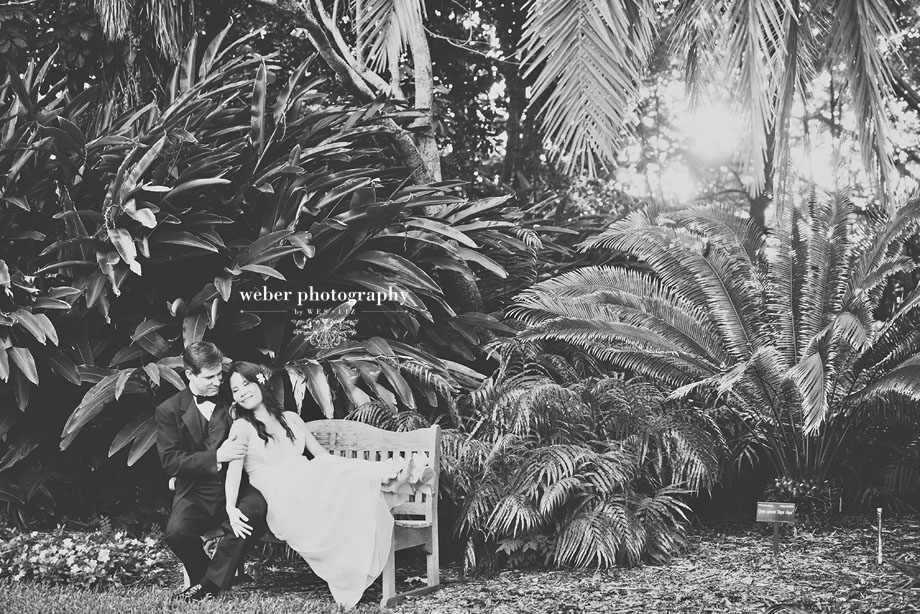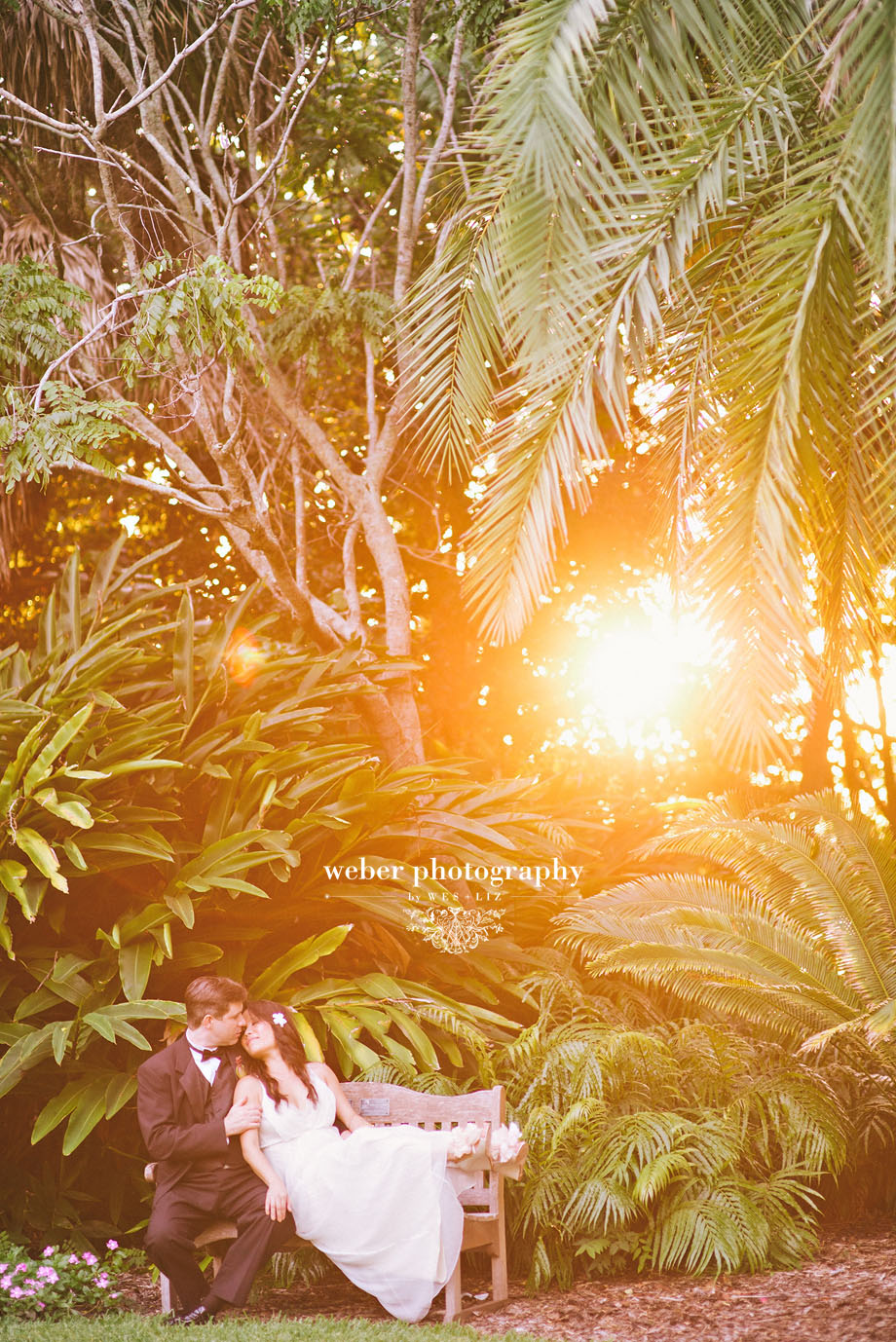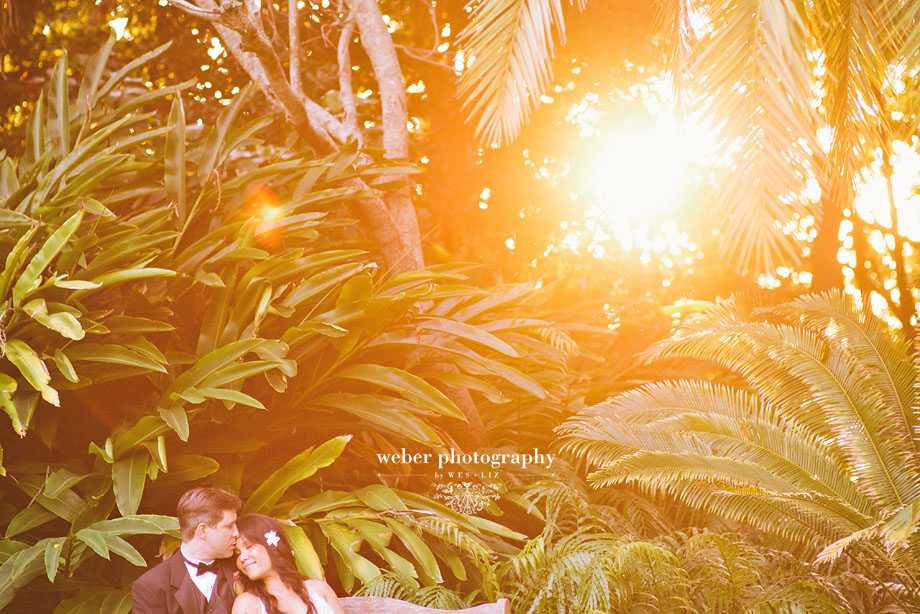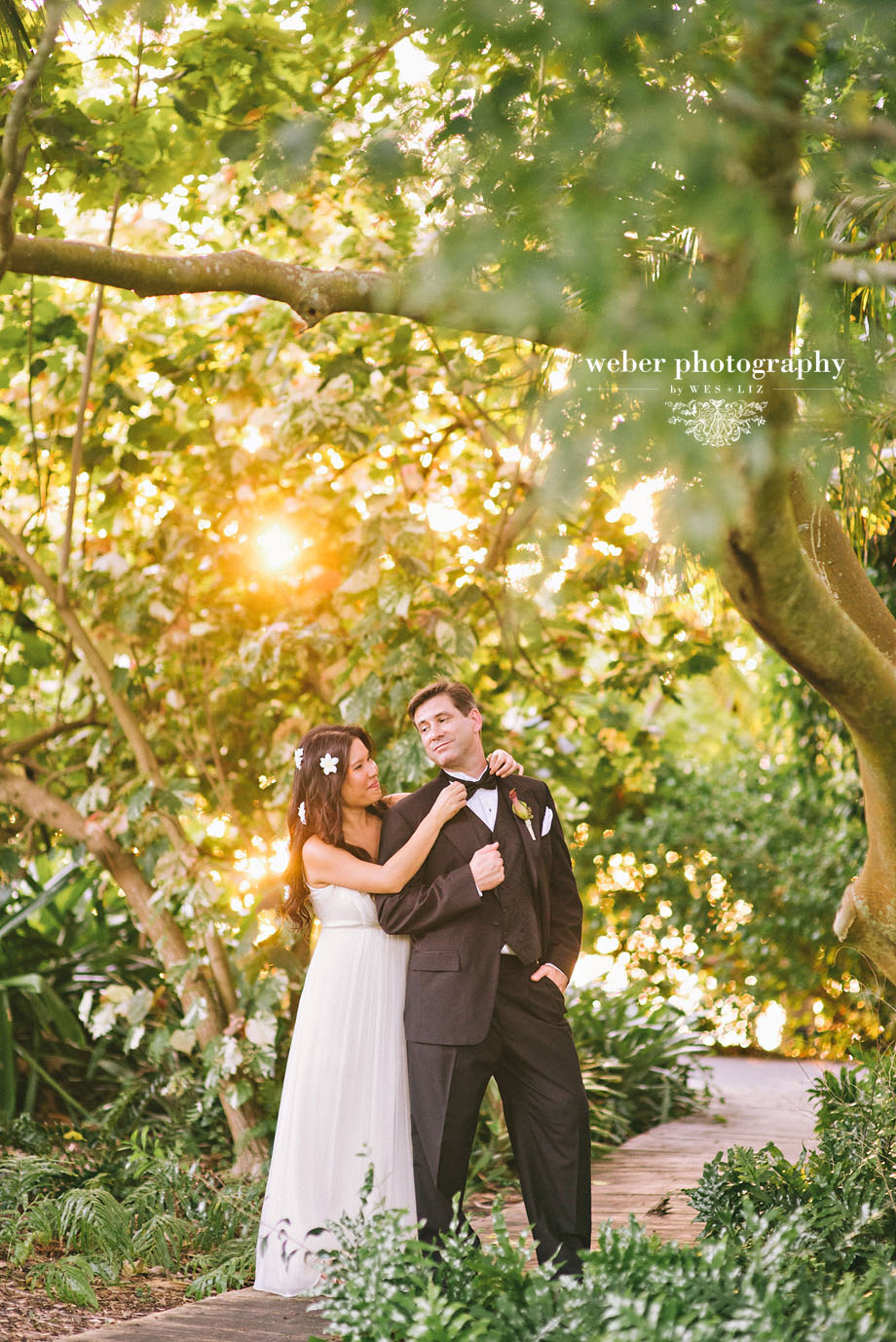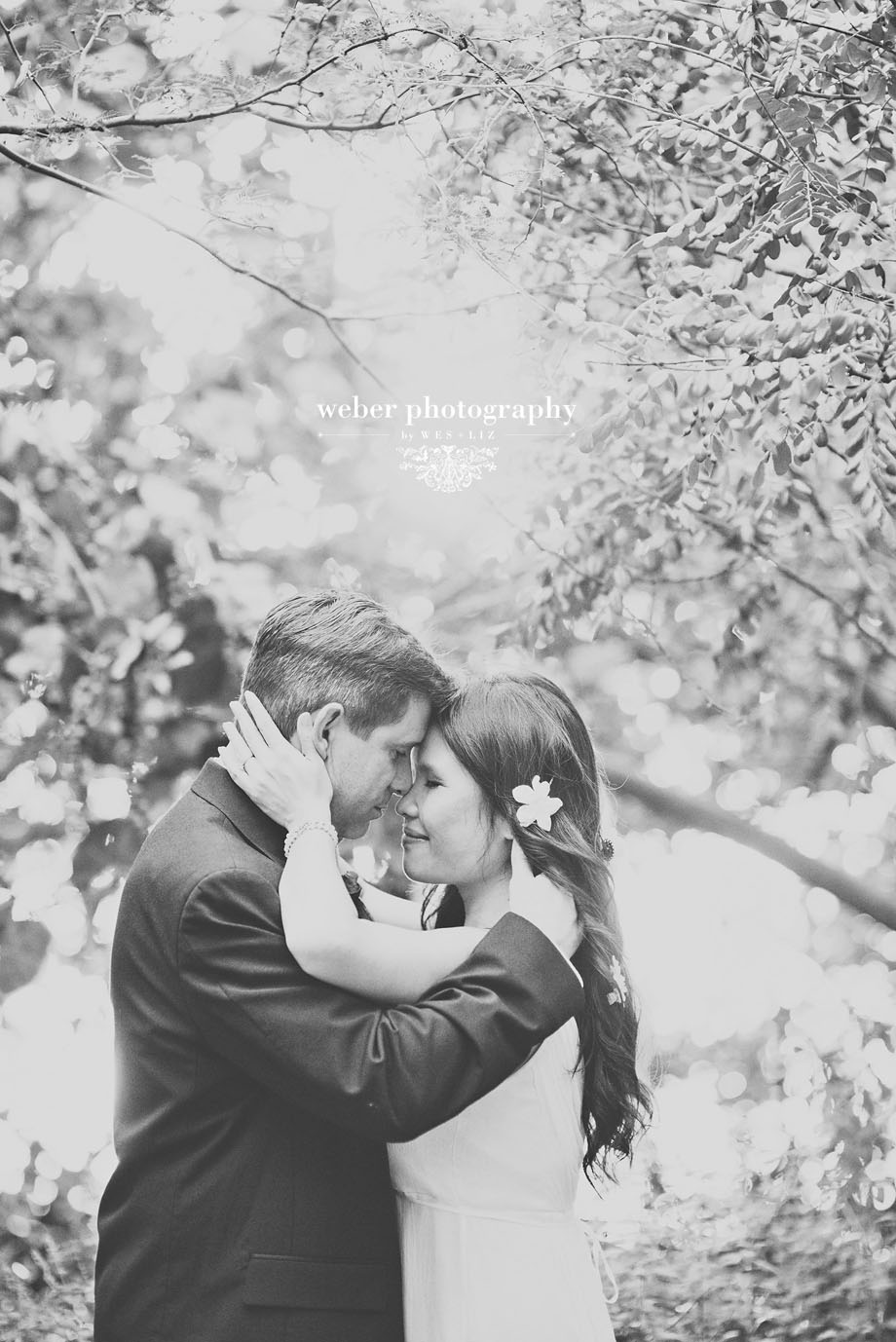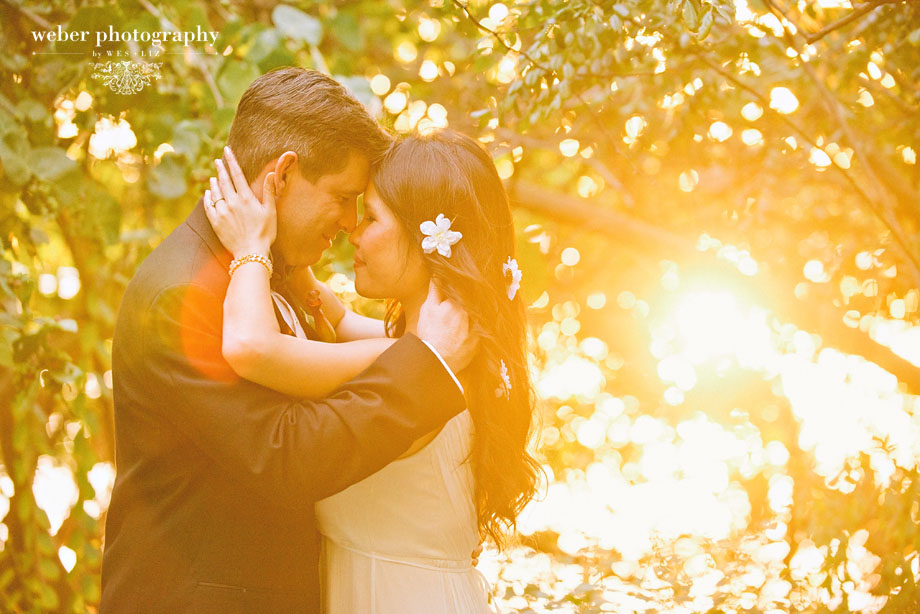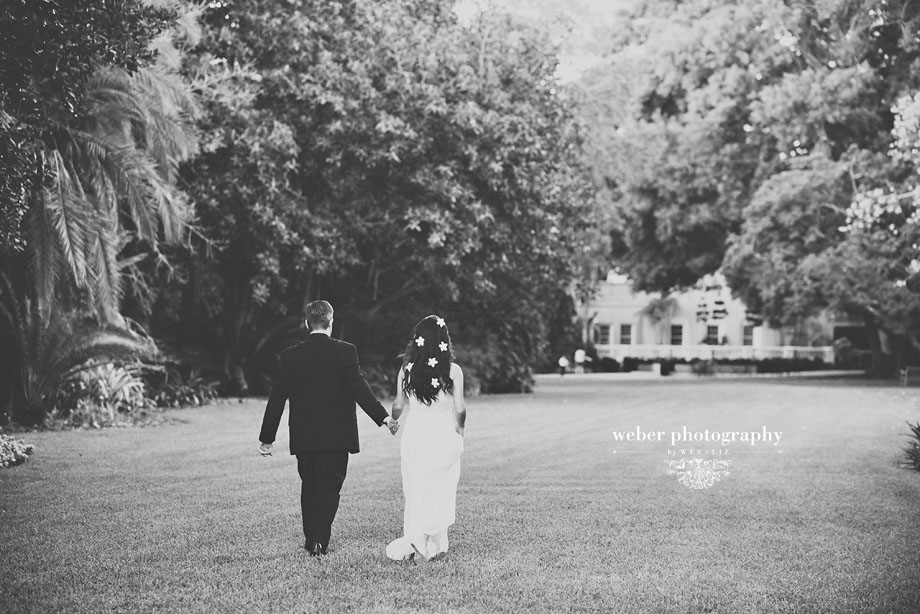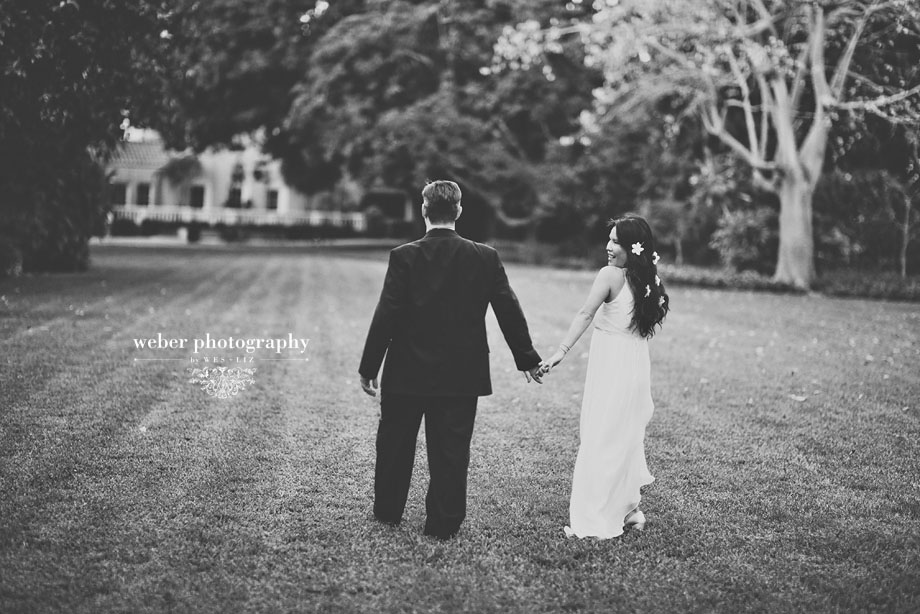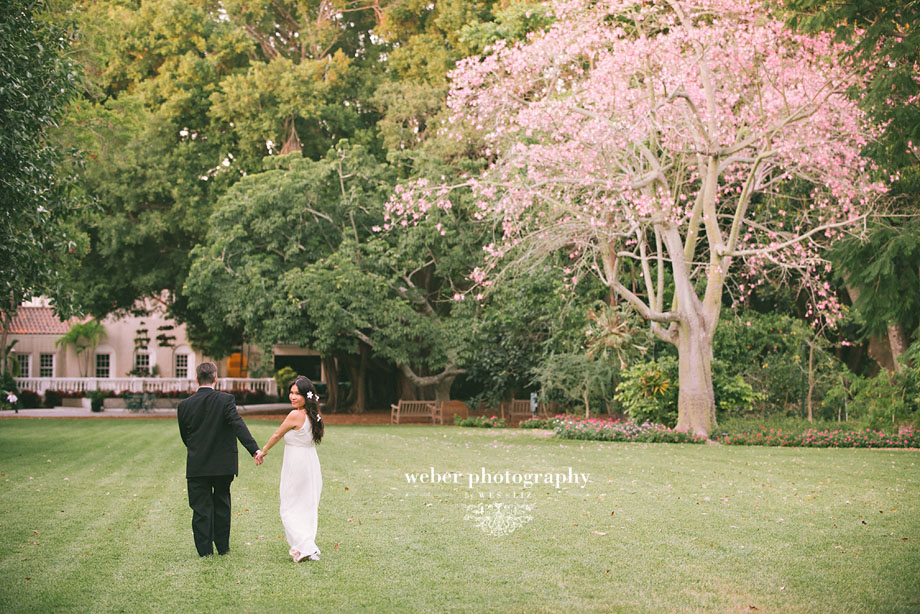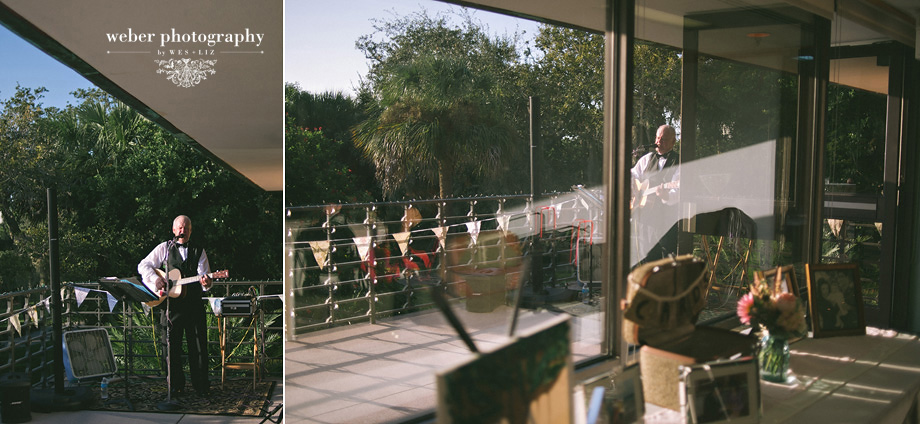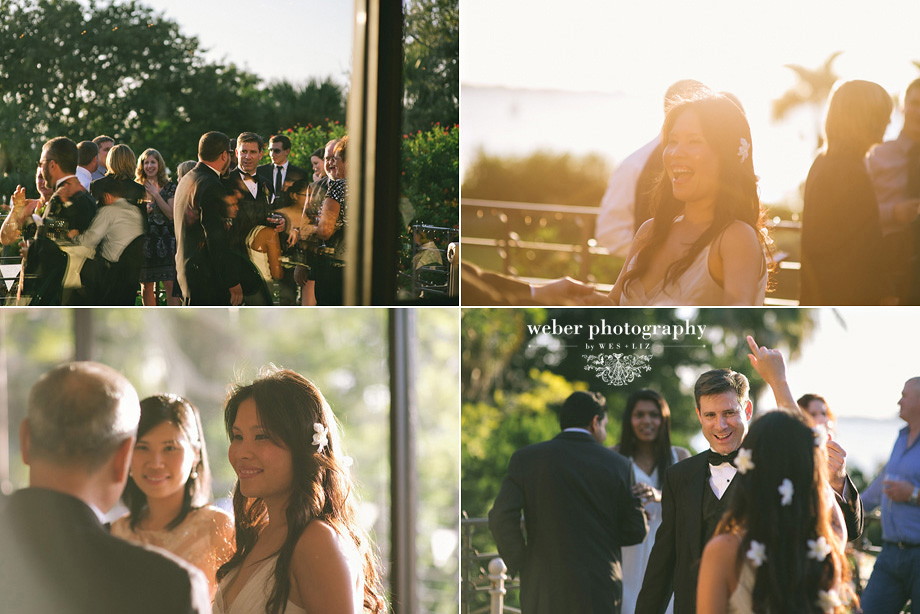 Panida made the "Cards" sign as well as the fabric pennants.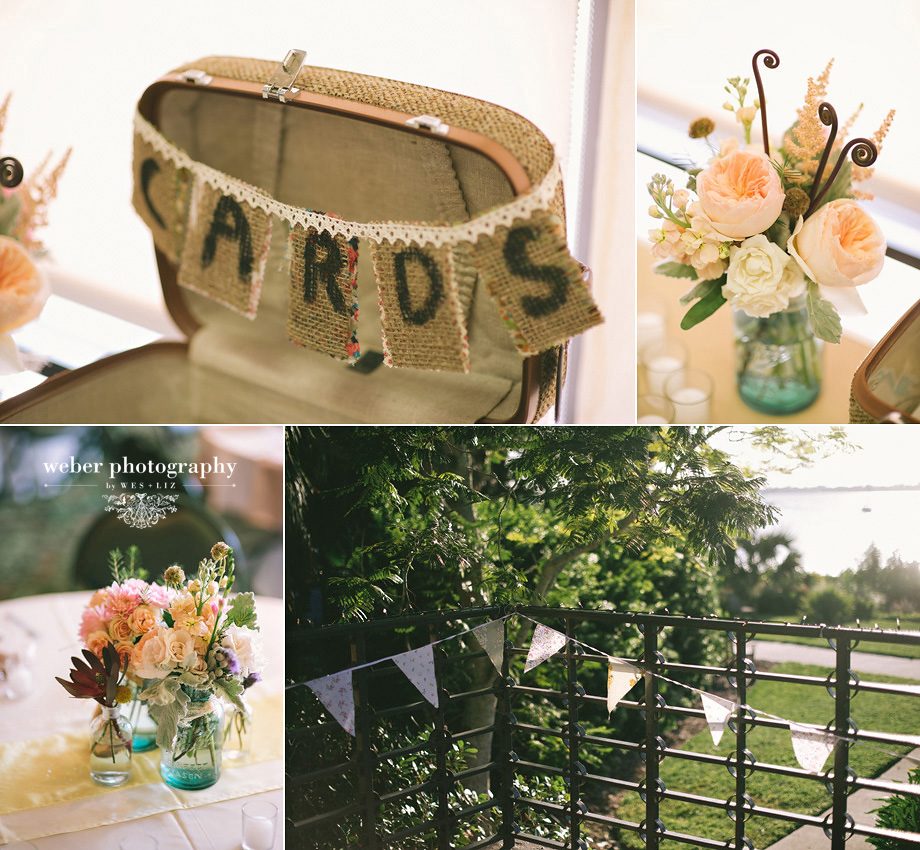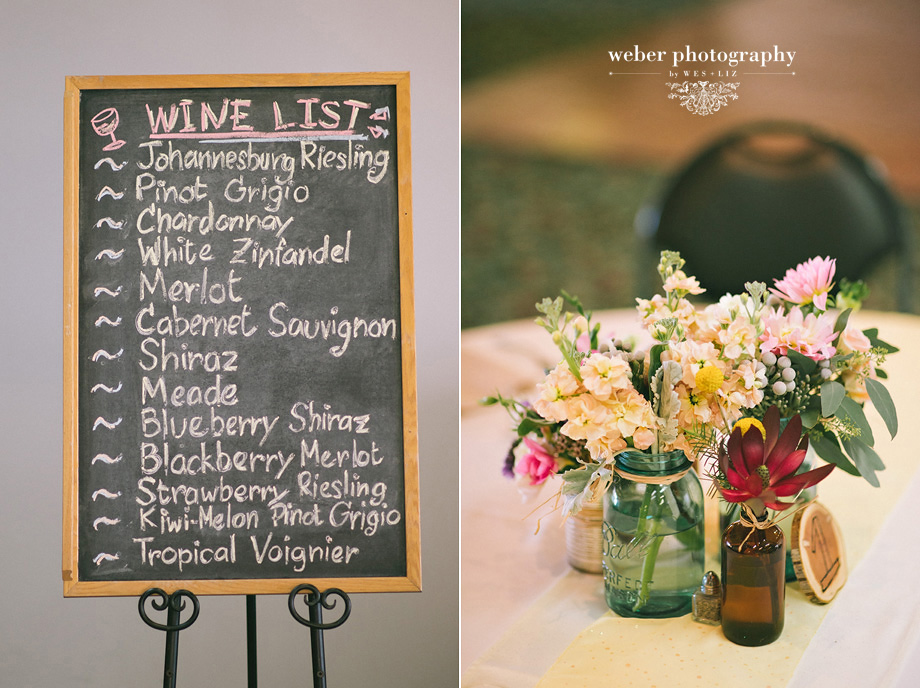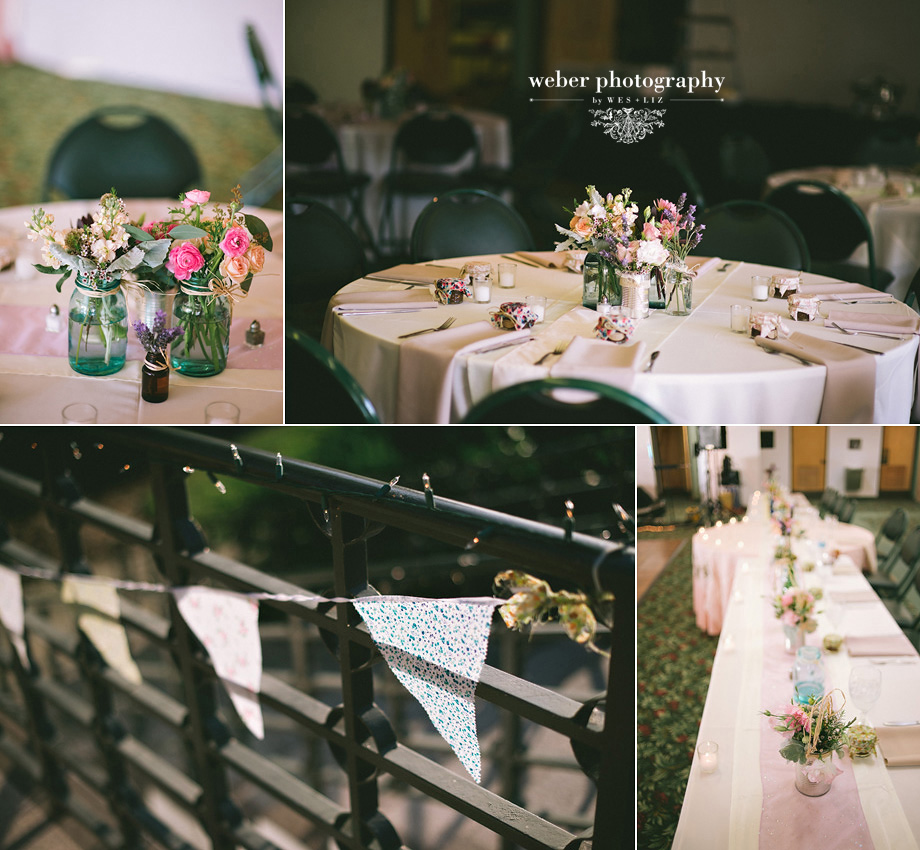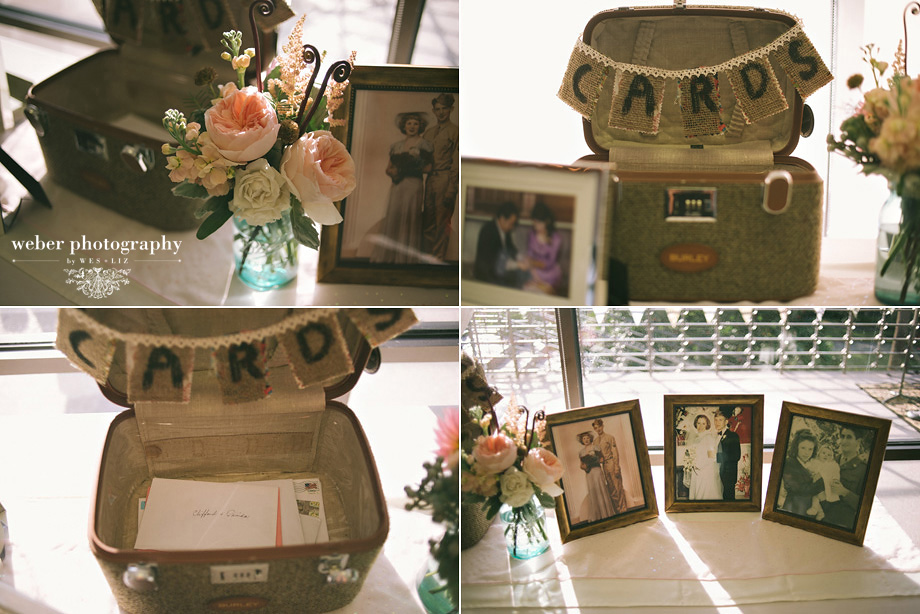 We loved the handmade escort card display utilizing polaroids from their engagement session as well as personal photos special to the couple.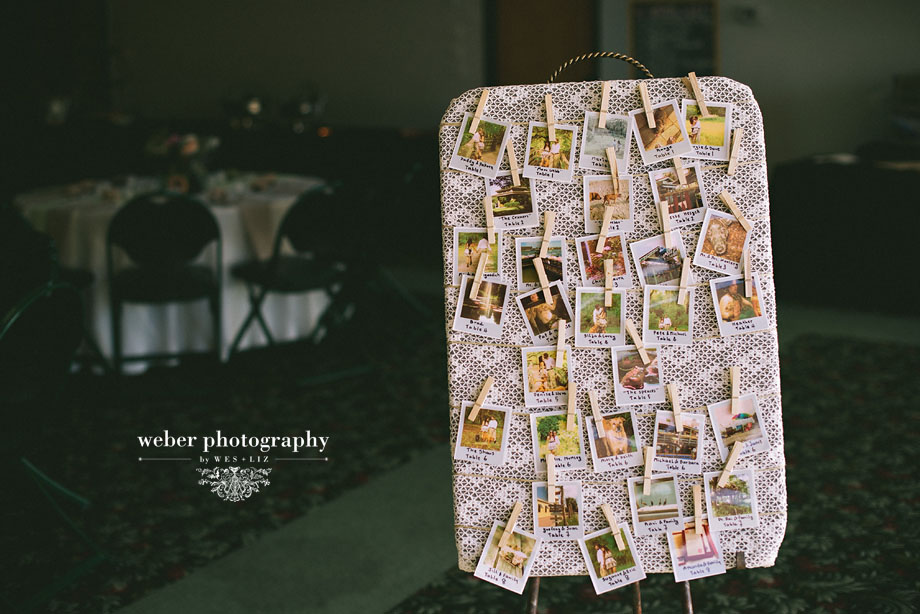 The "mr & mrs" sign on the head table was also a handmade touch!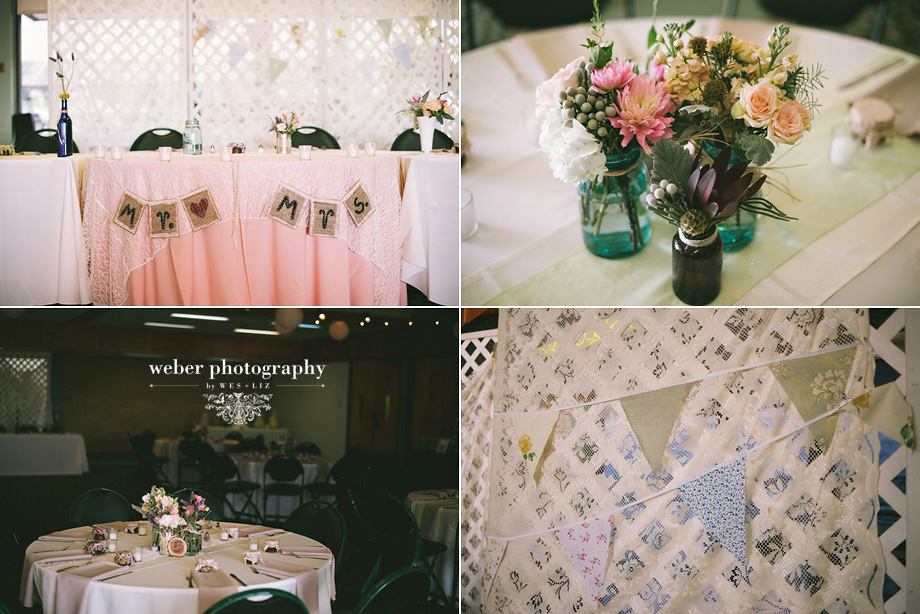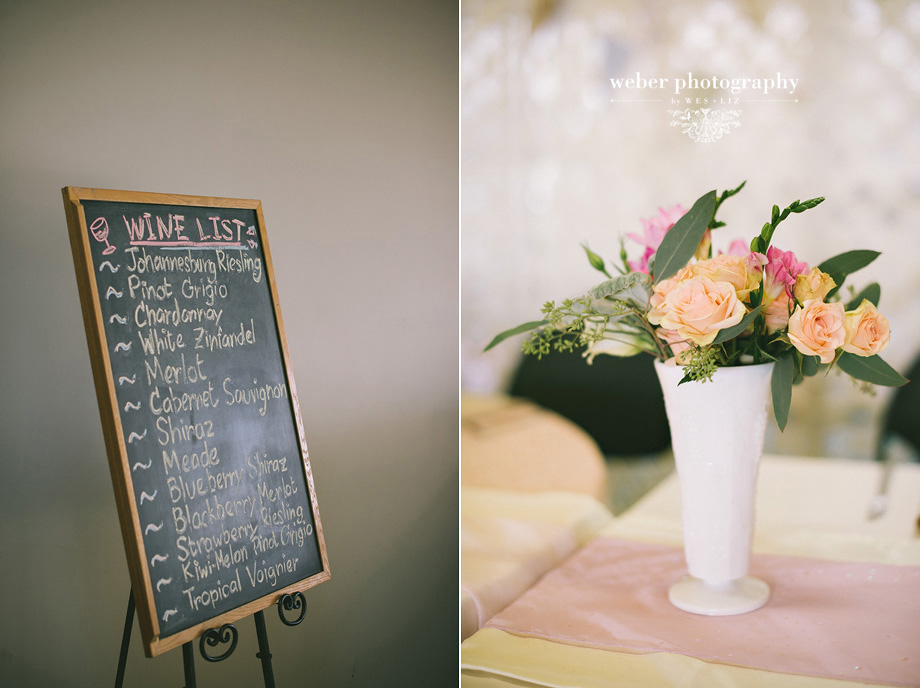 Loved the DIY wood table numbers!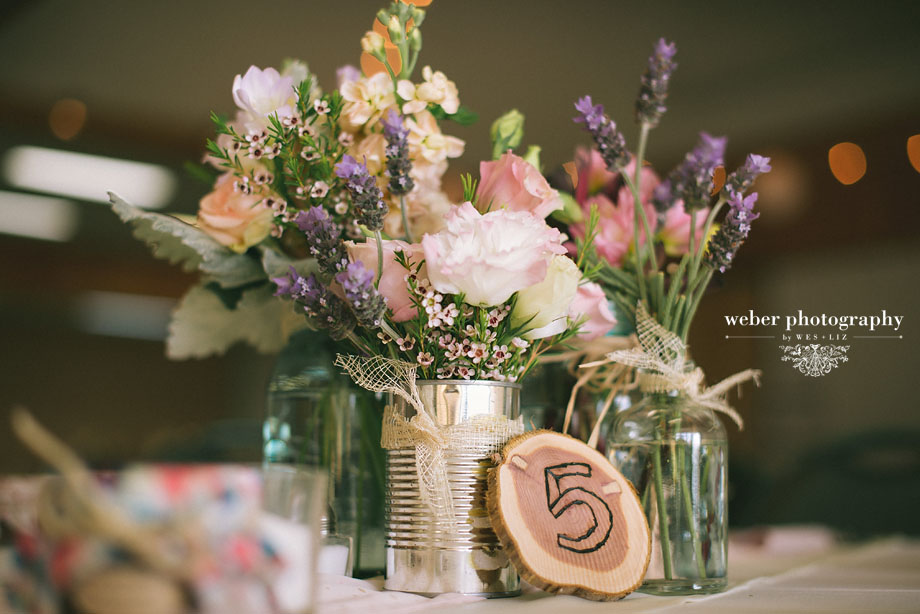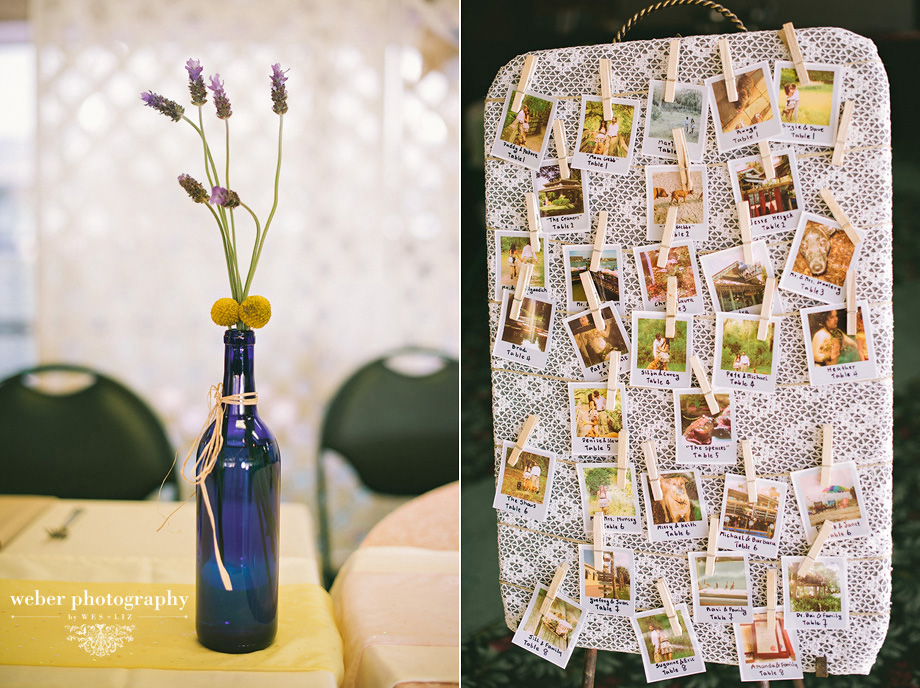 The perfect favor…homemade and yummy!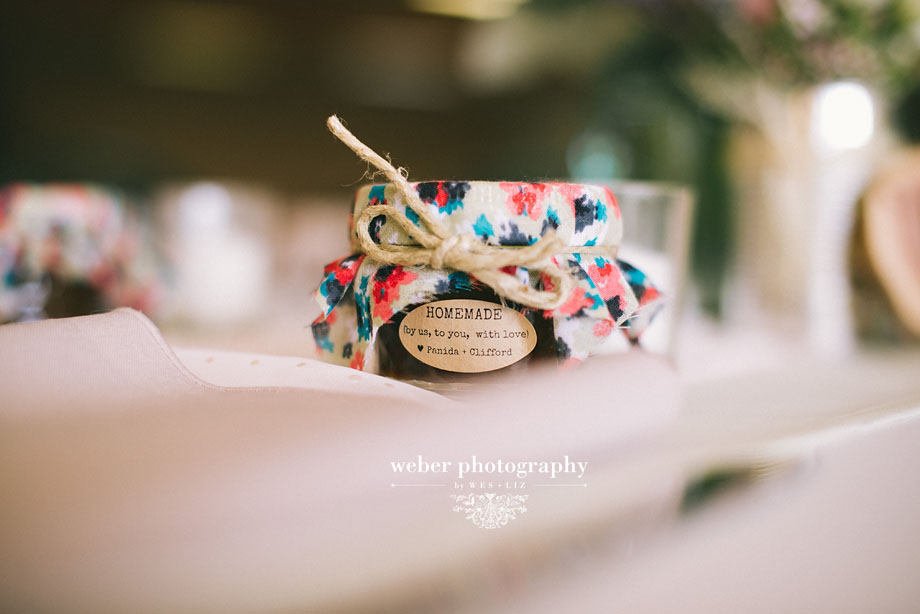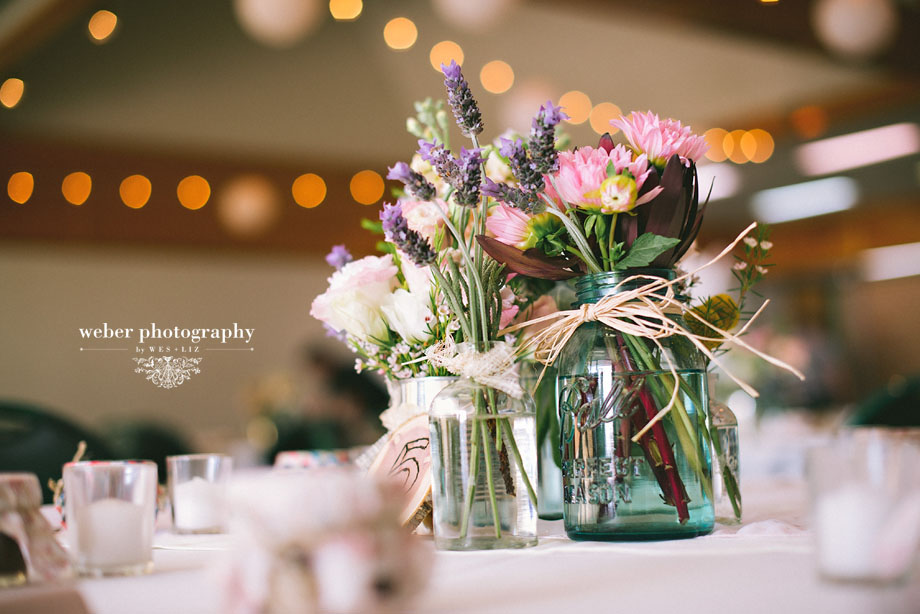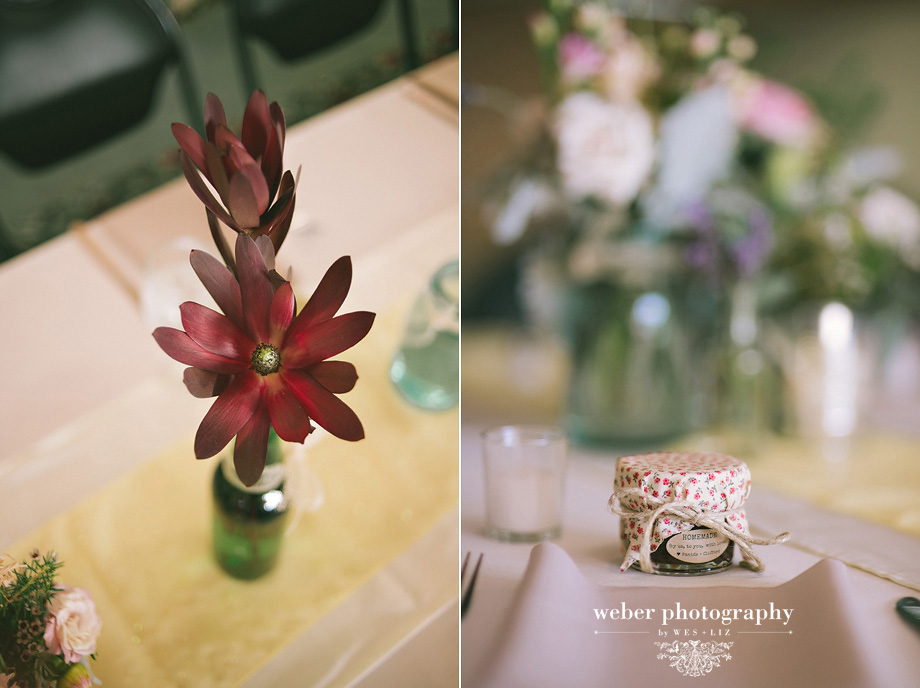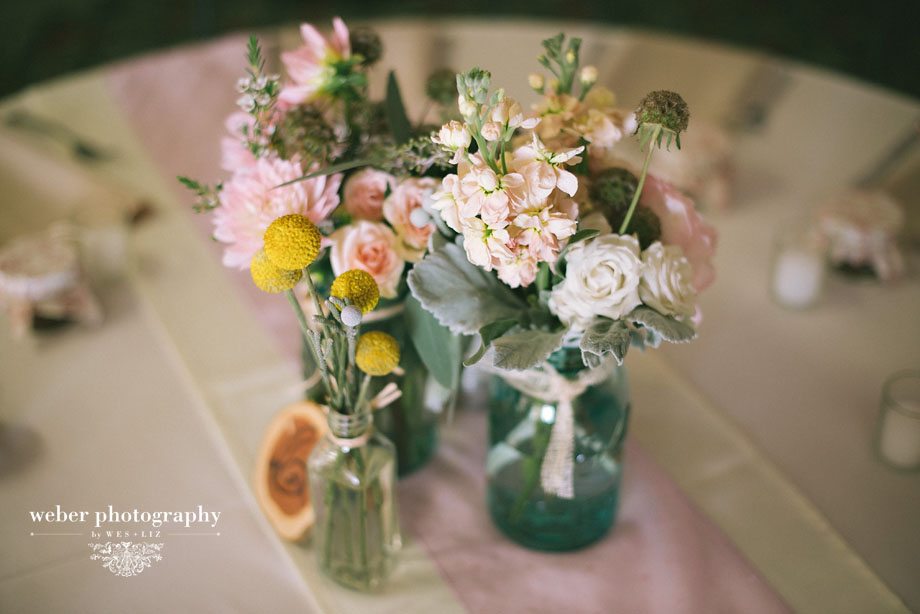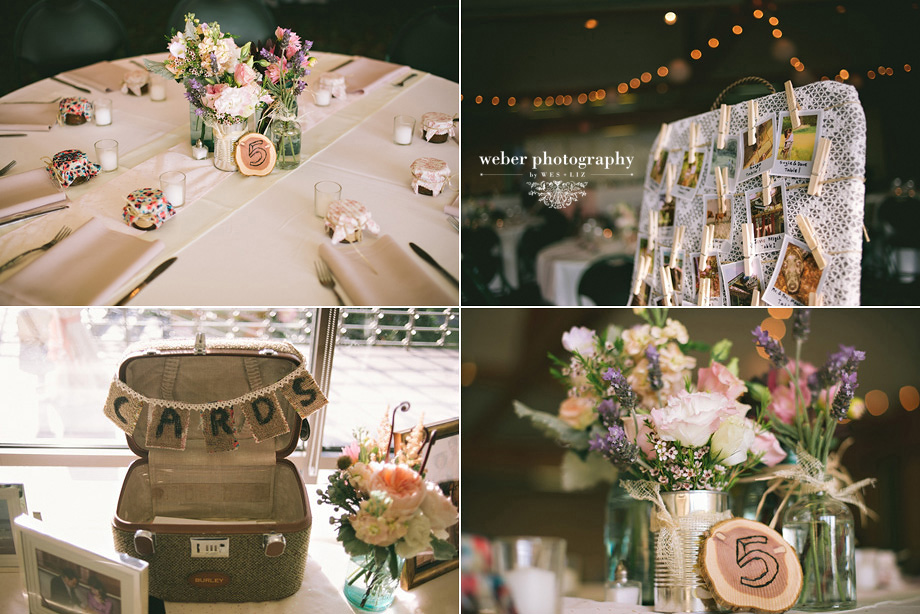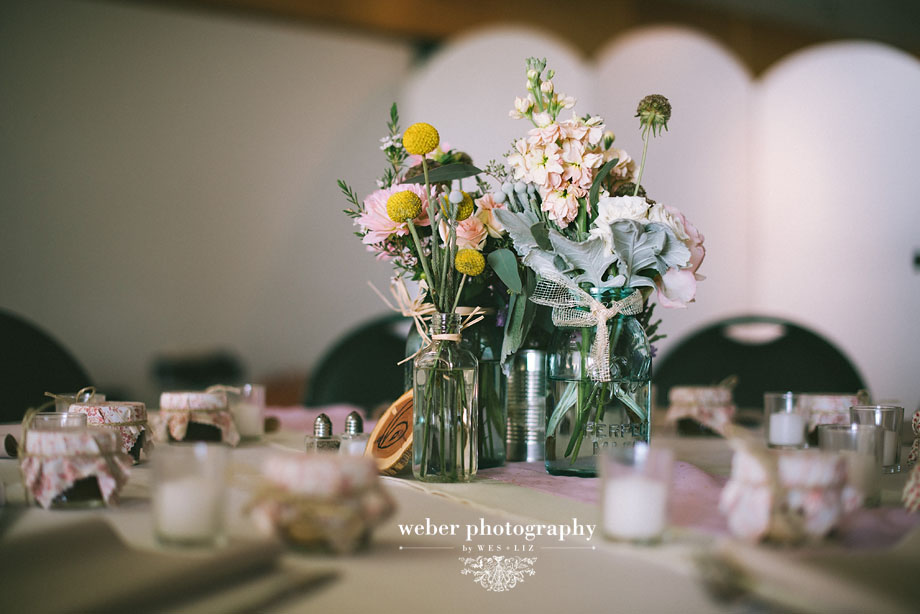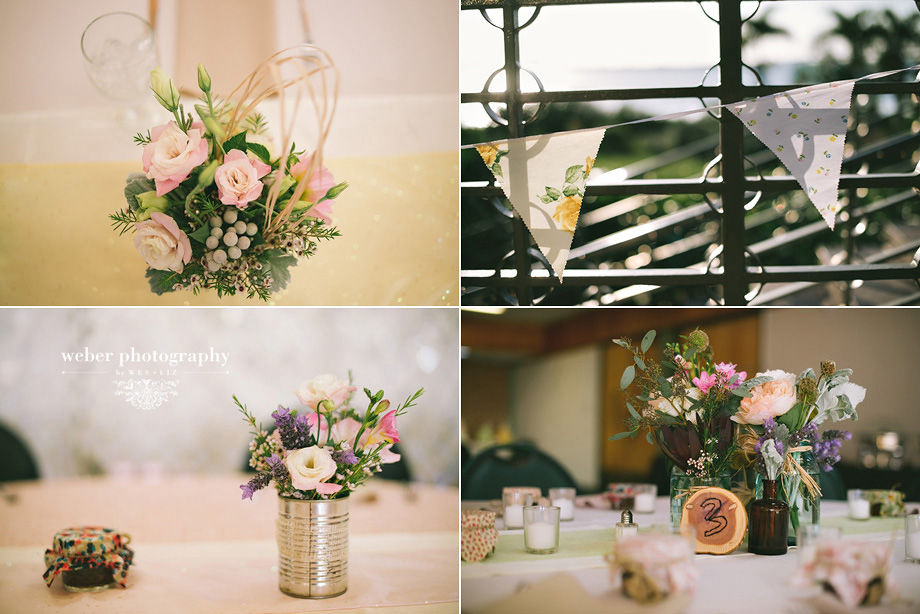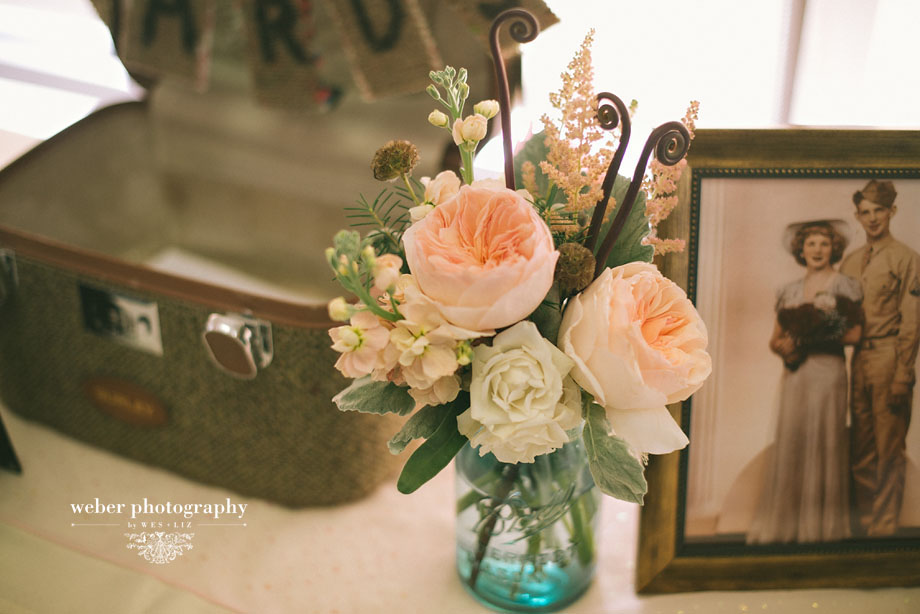 Clifford's mom's friend Suzy made the gorgeous table runners!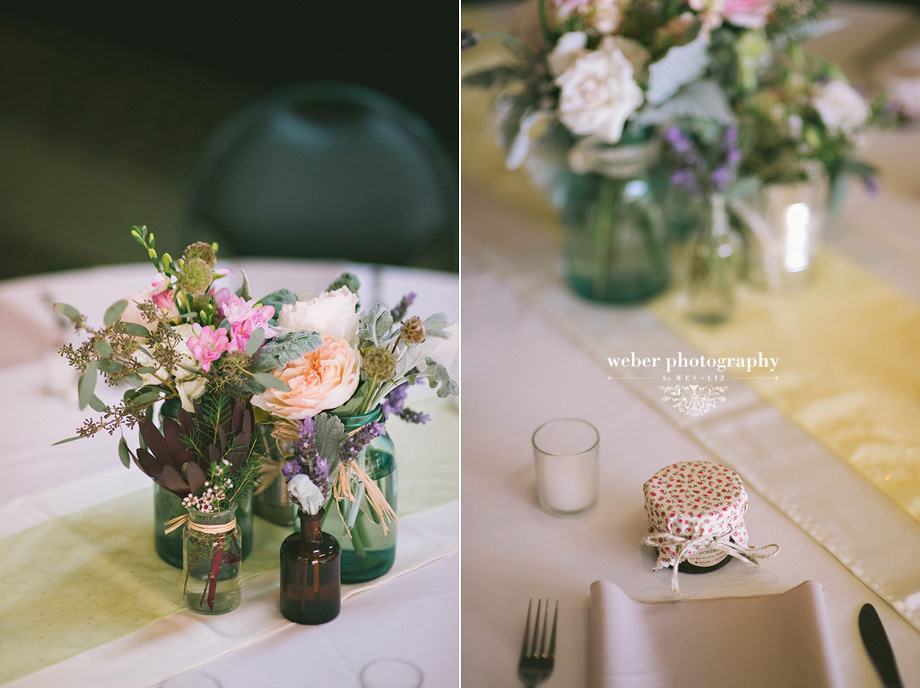 Clifford painted this amazing tree for guests to sign!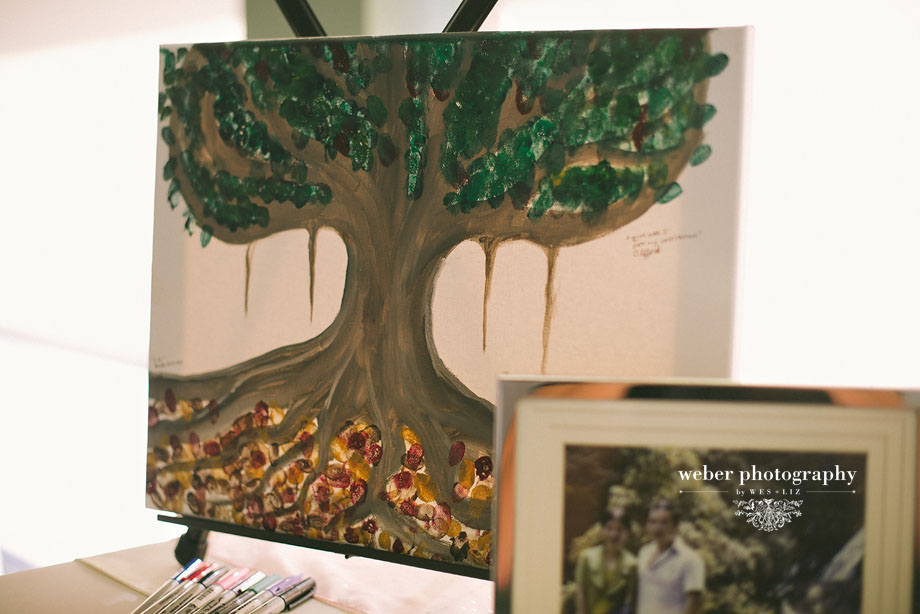 This custom cake topper was beyond amazing!! Loved Clifford as Wolverine!!!!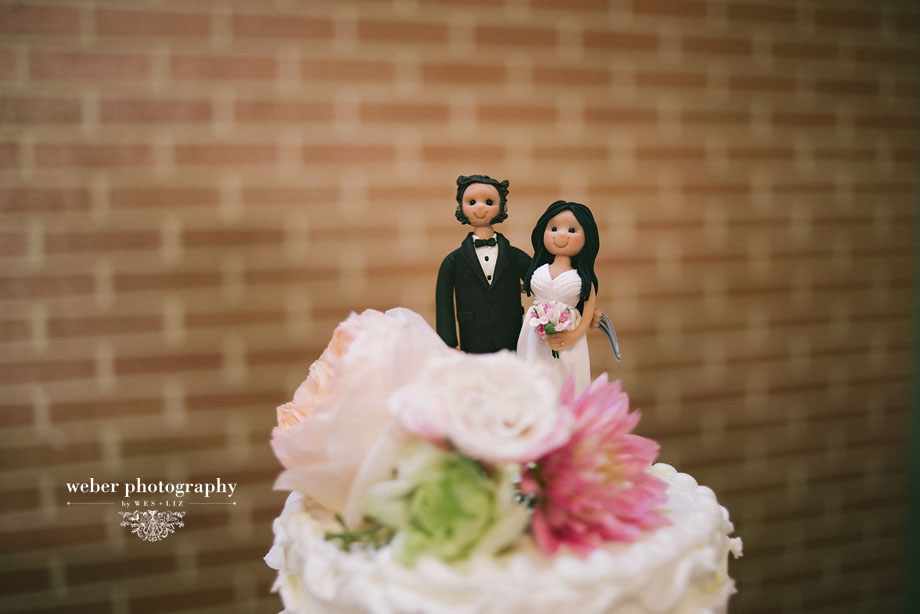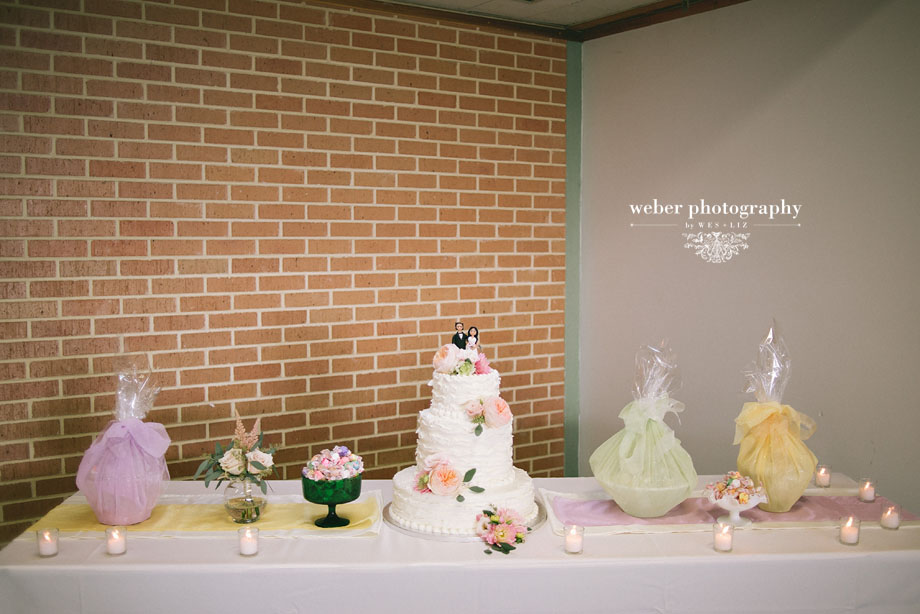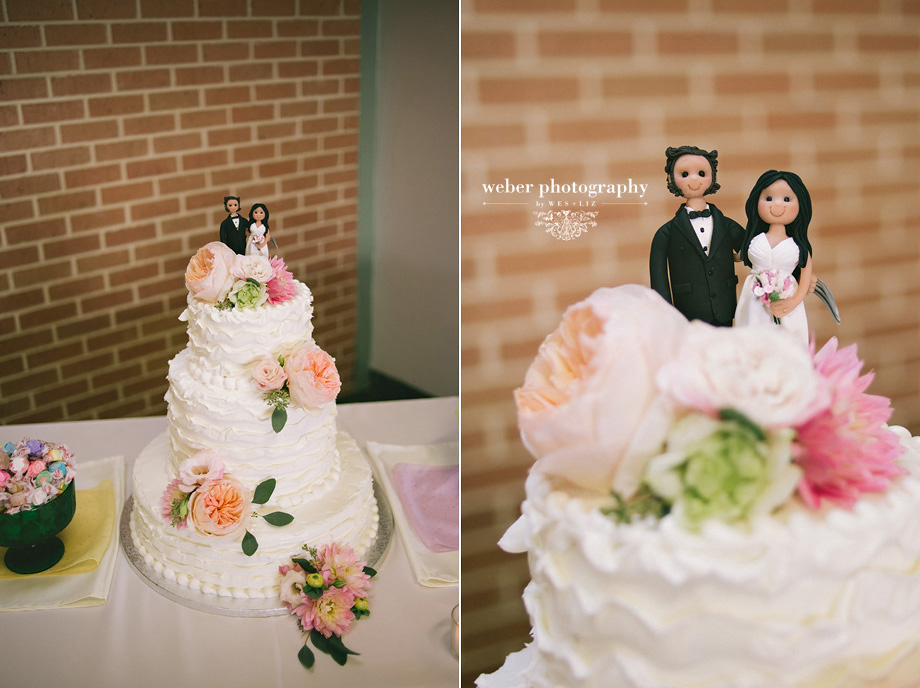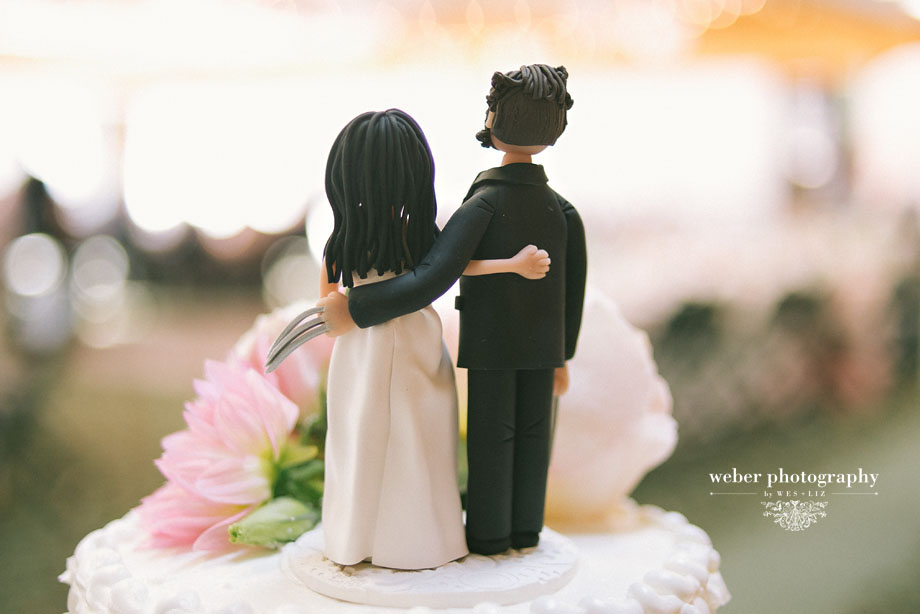 Another creative use of engagement photos…custom wine labels, provided by Panida & Clifford's friend Cindy of Riverstone Wines!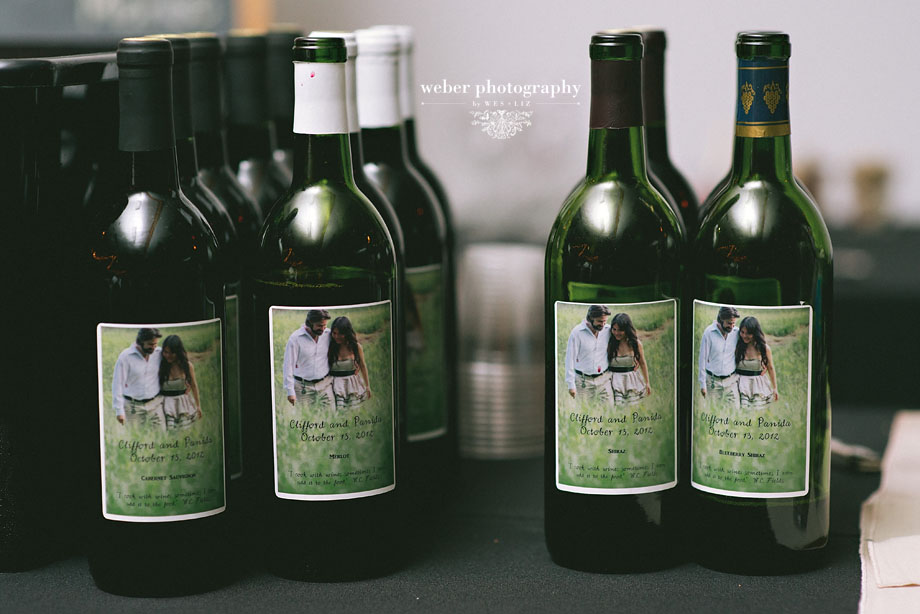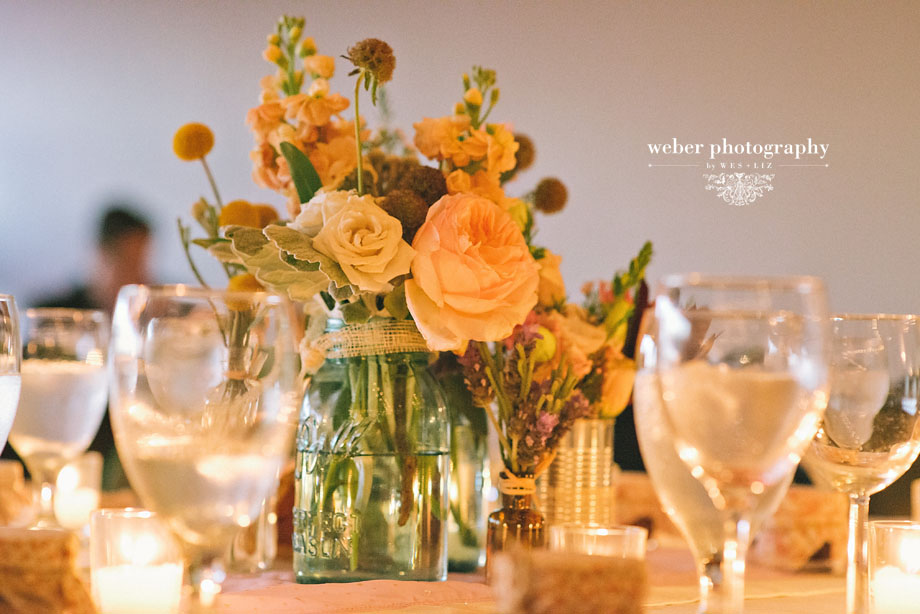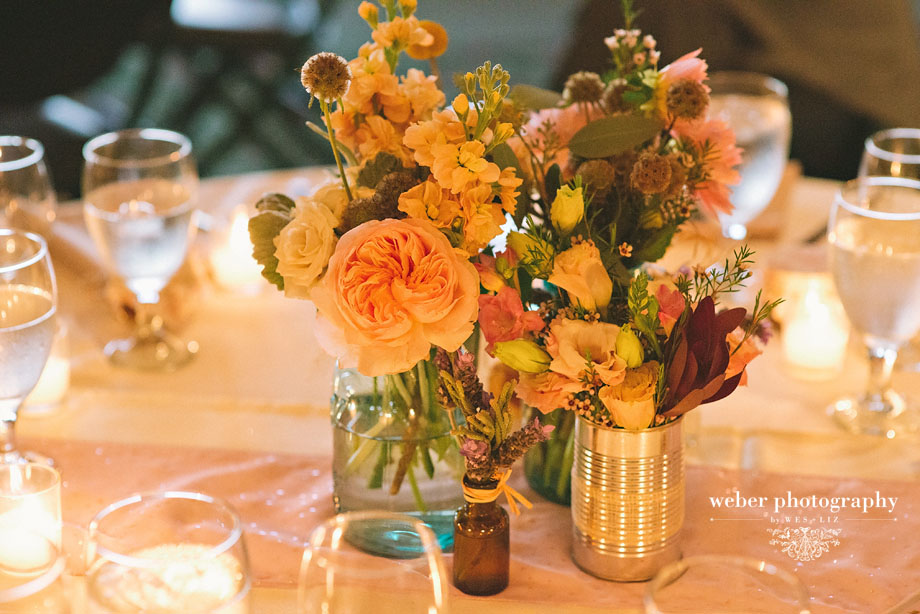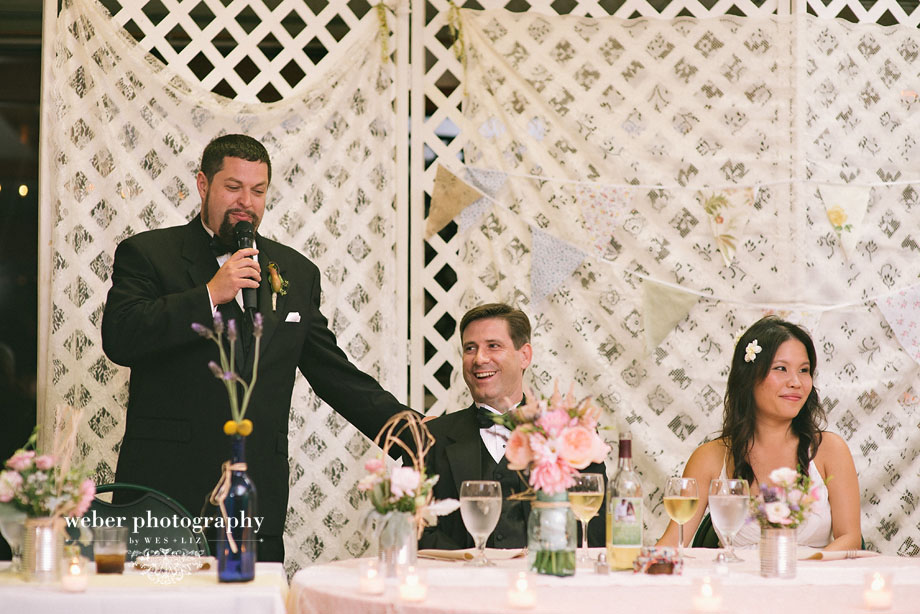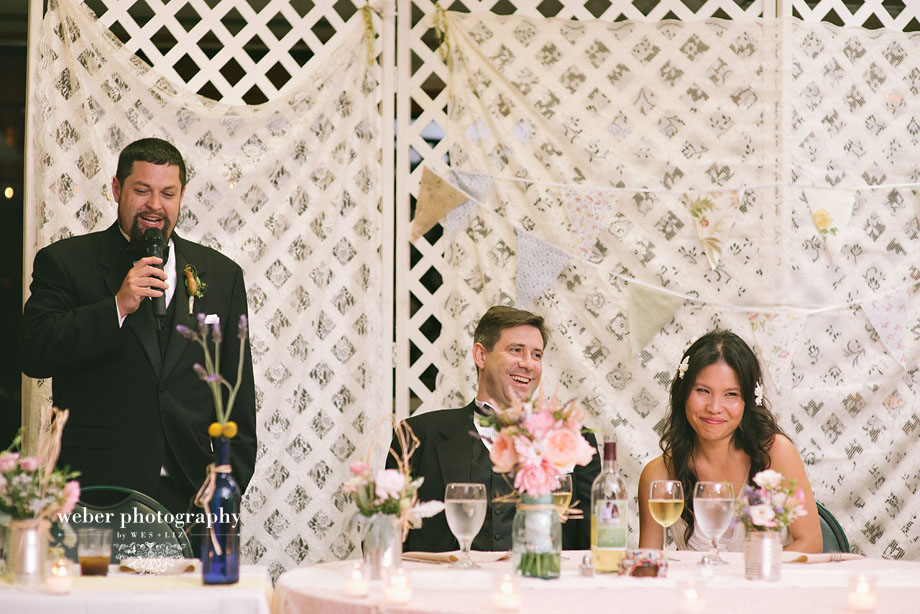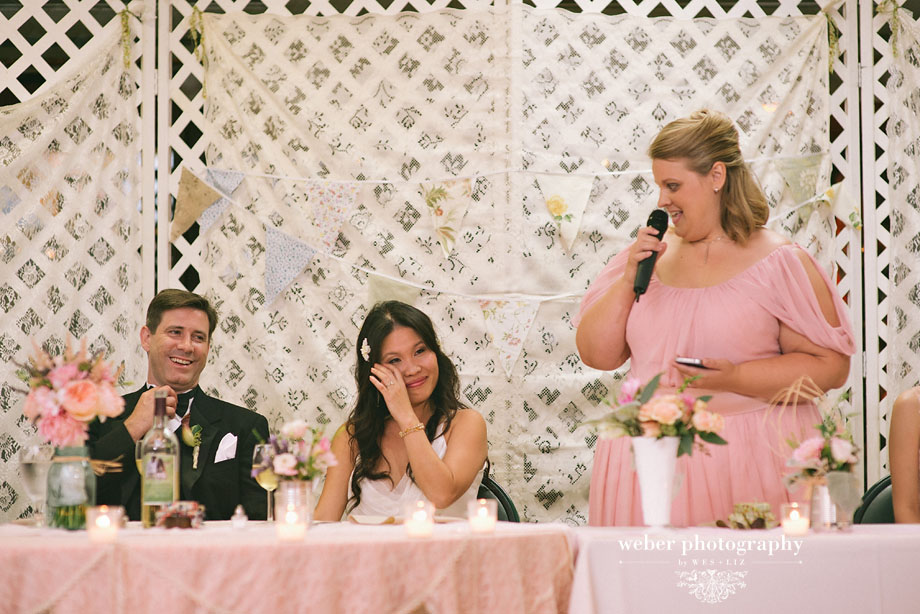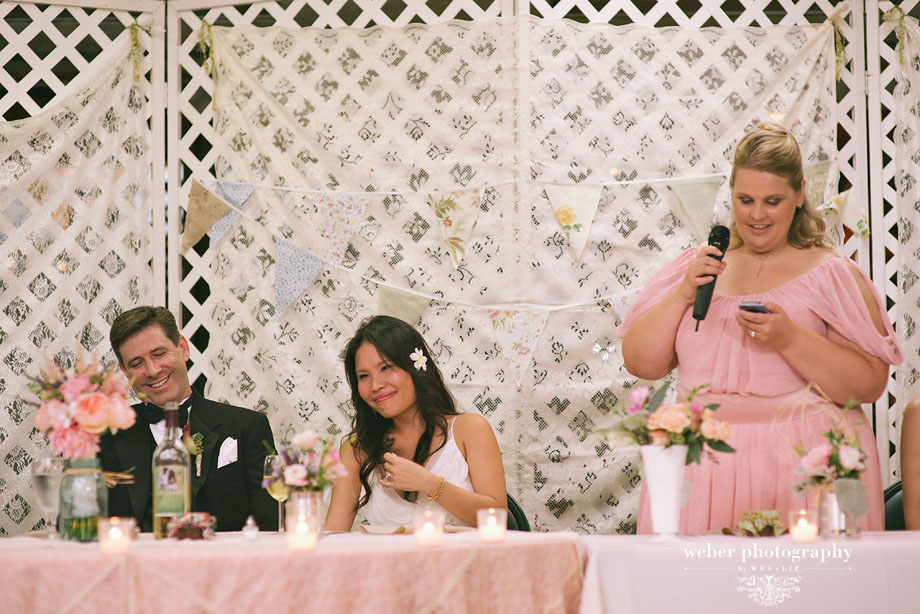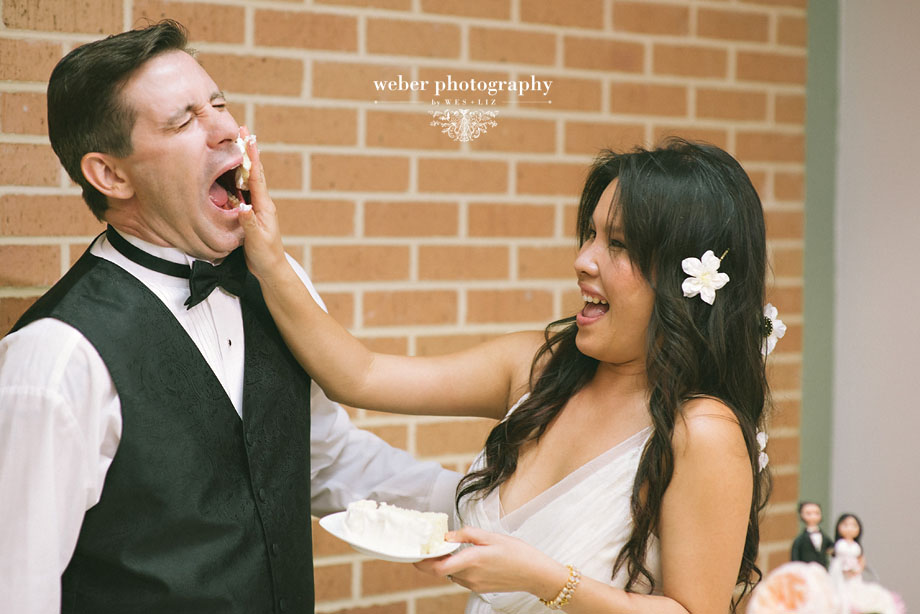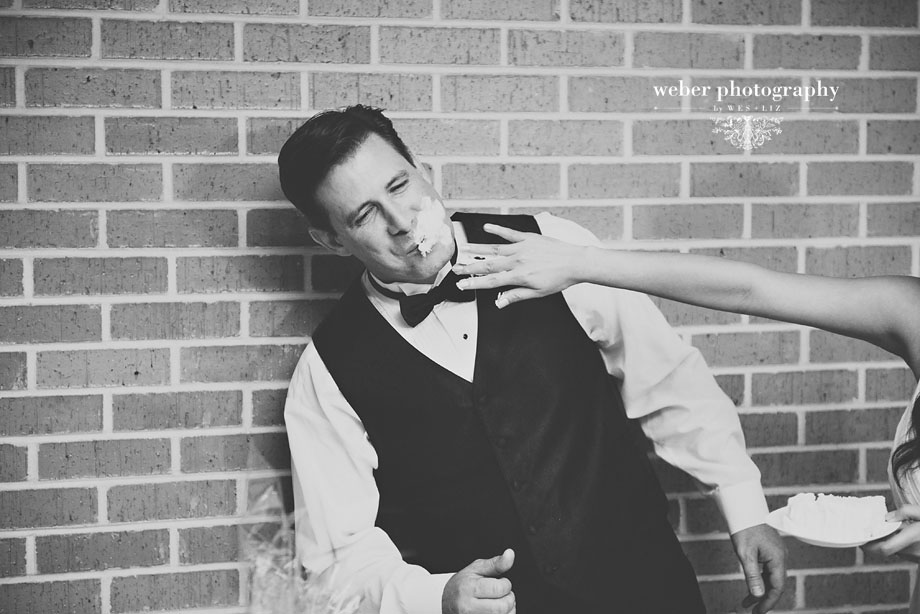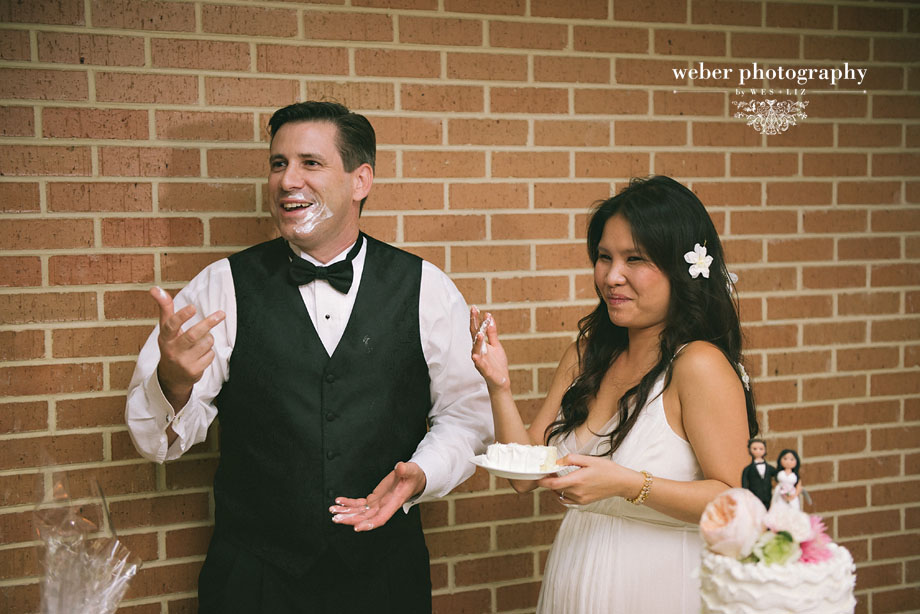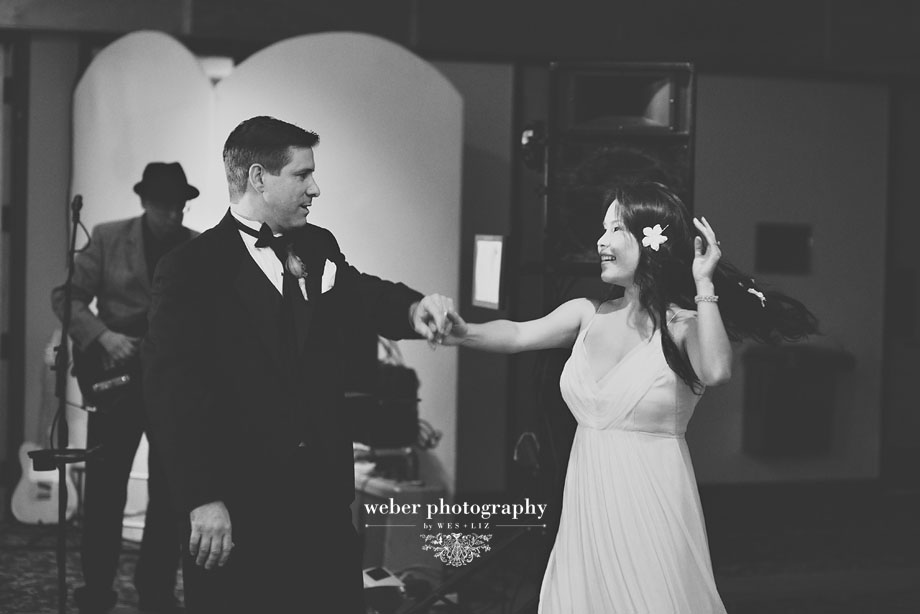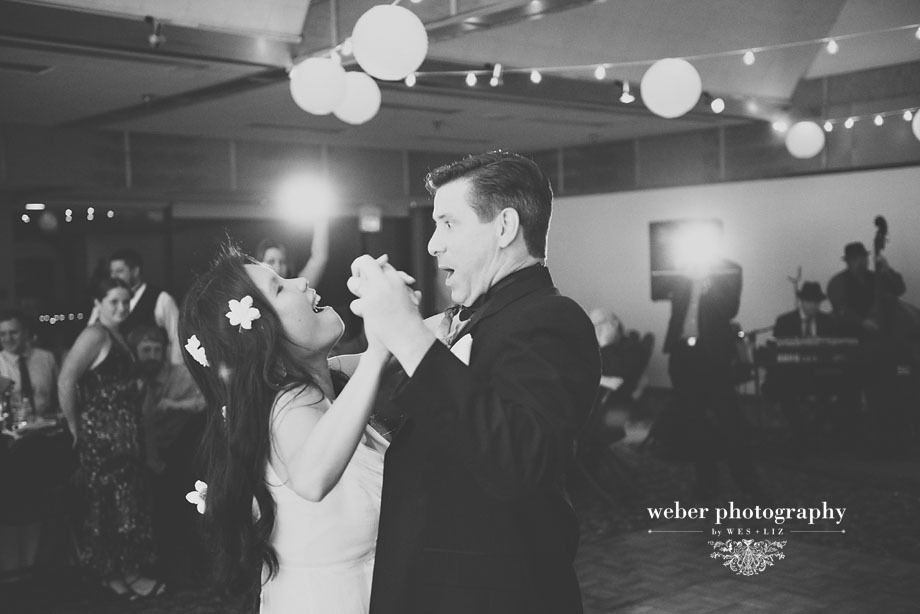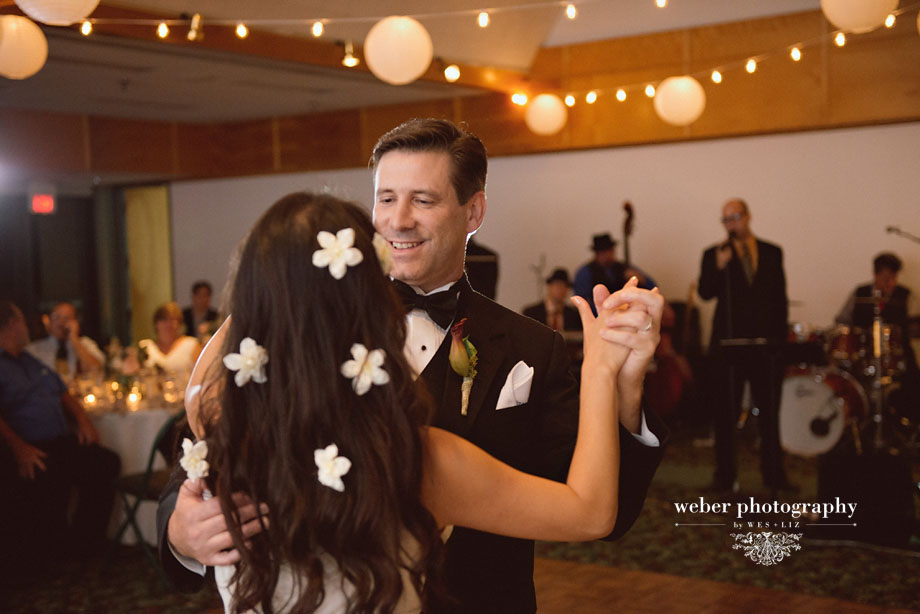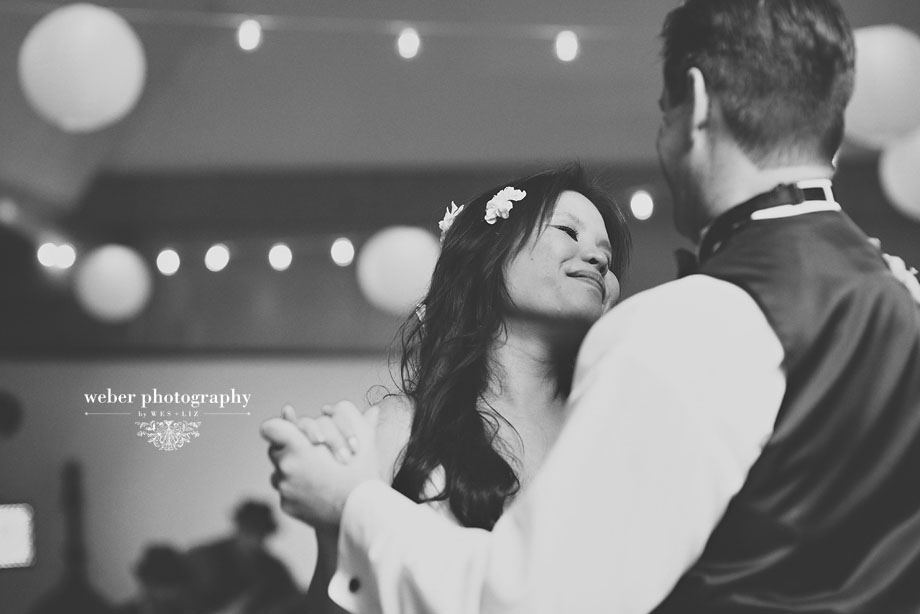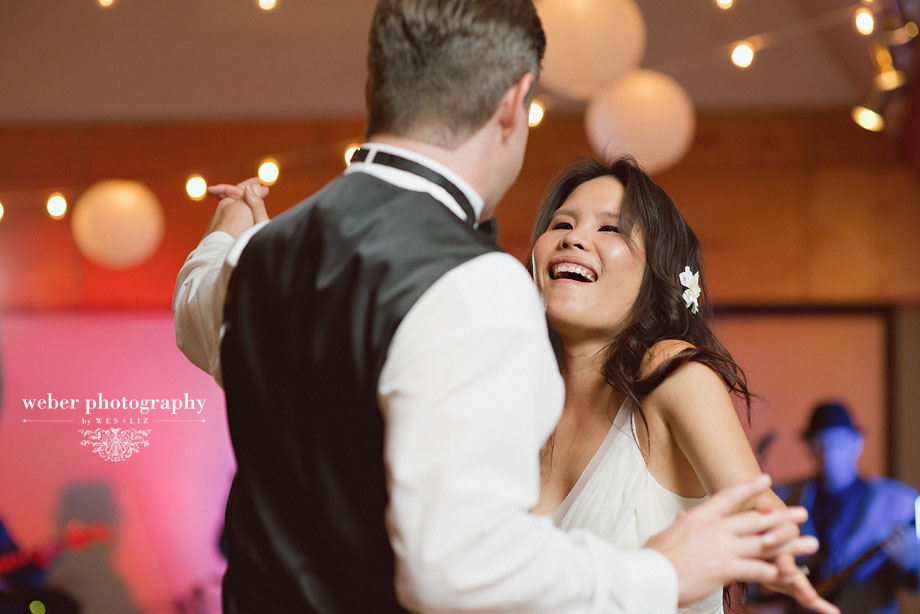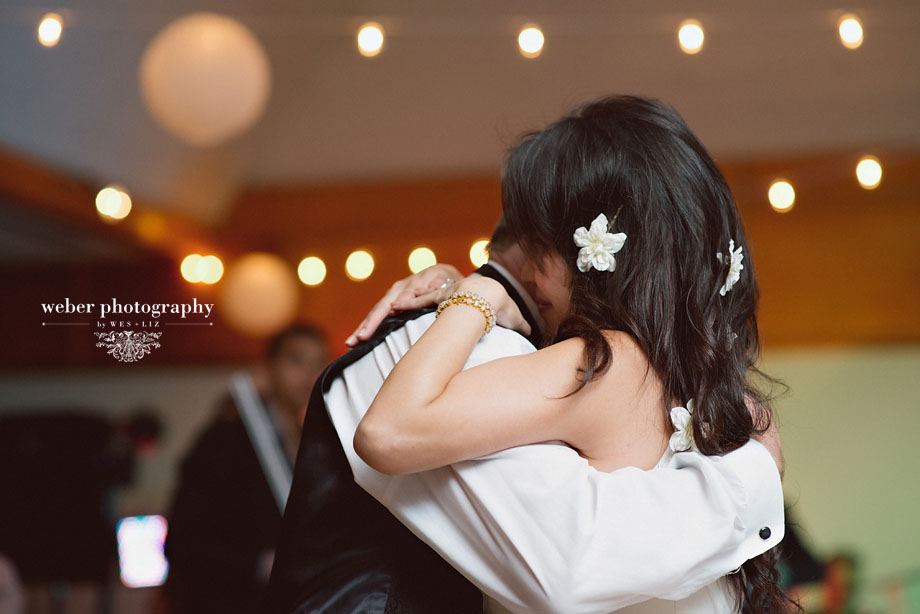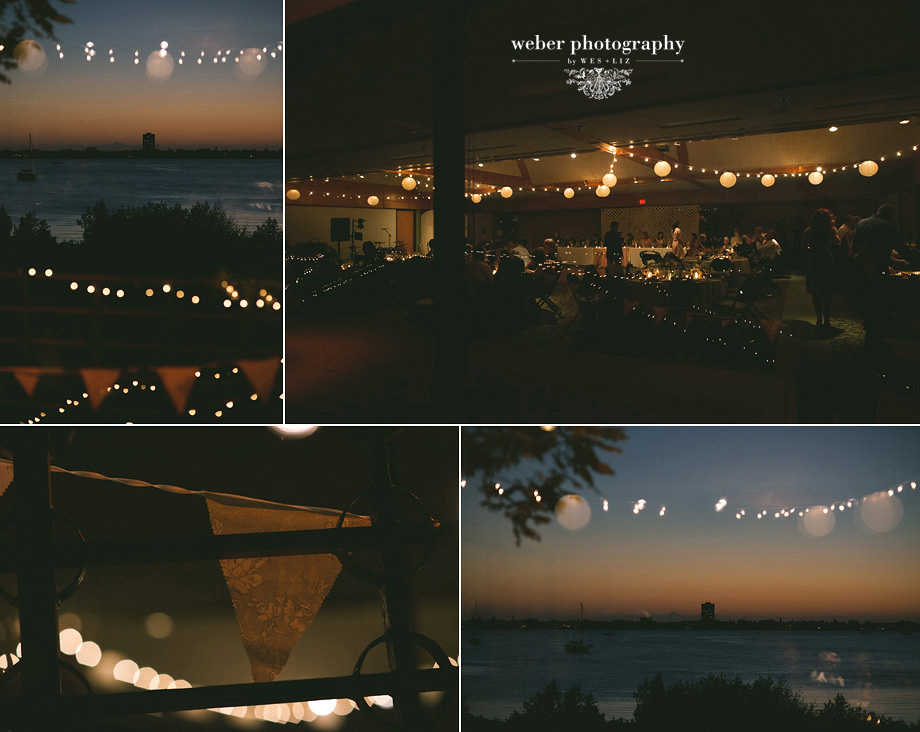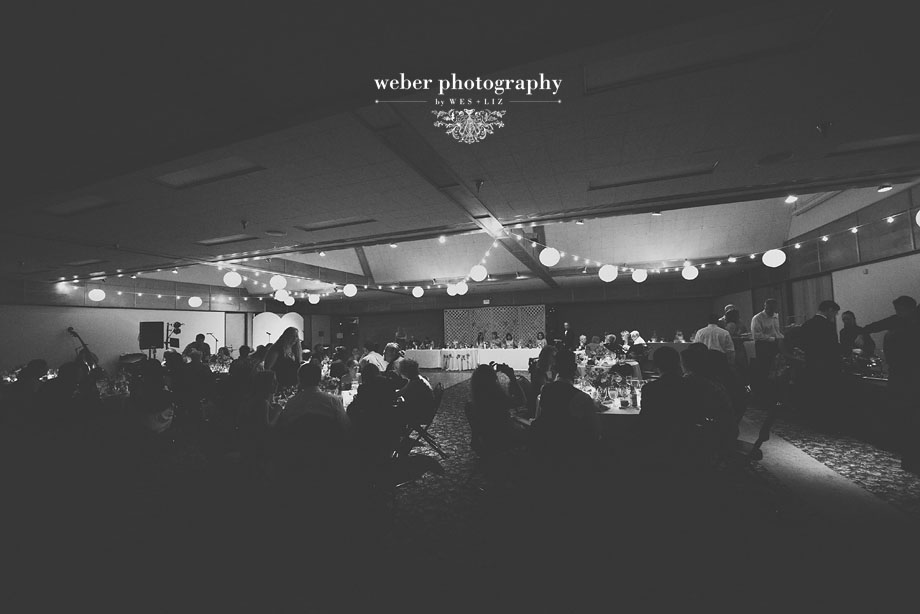 The Vodkanauts are amazing!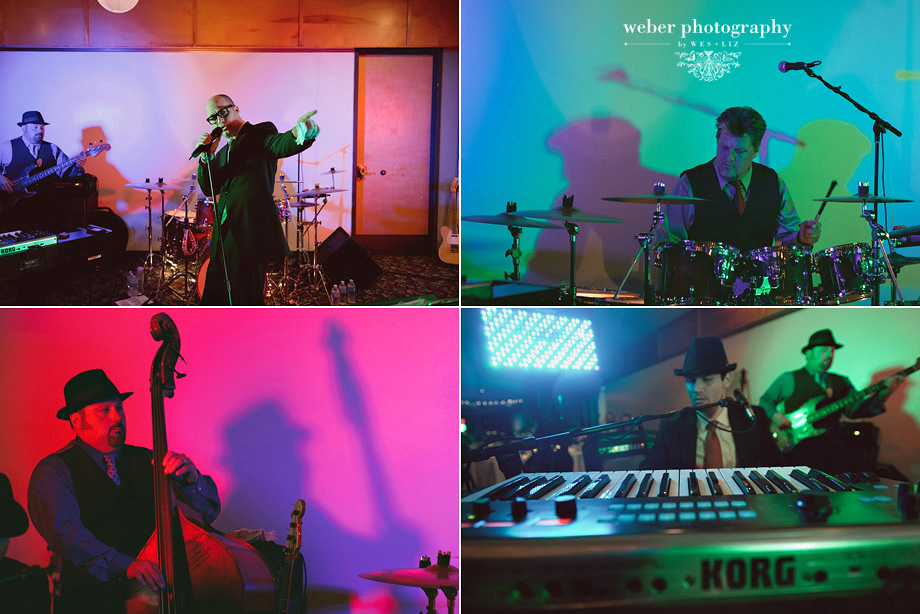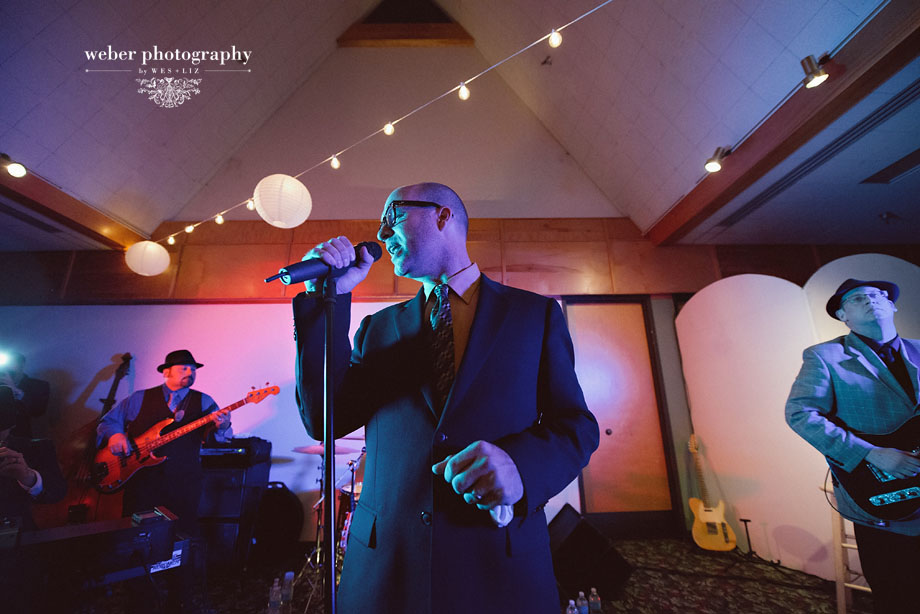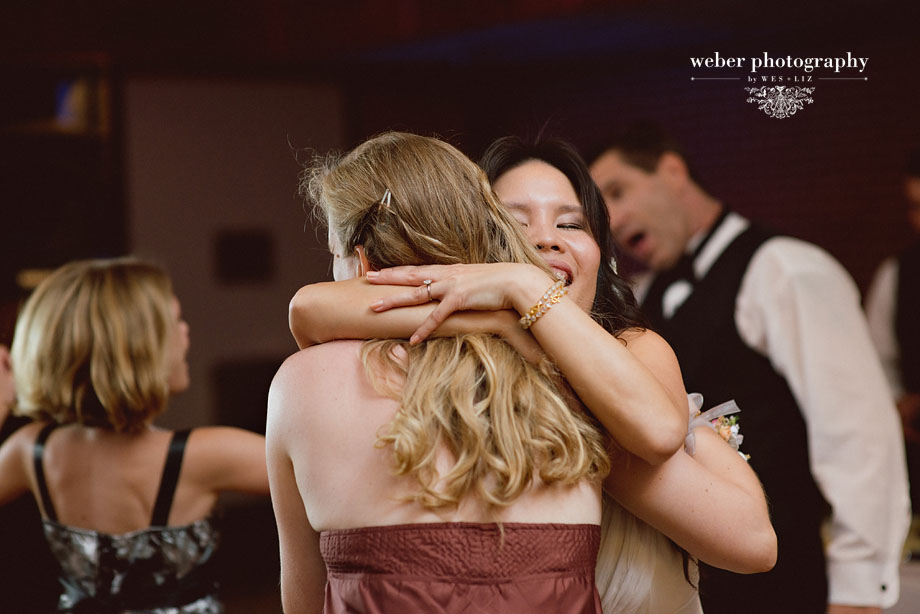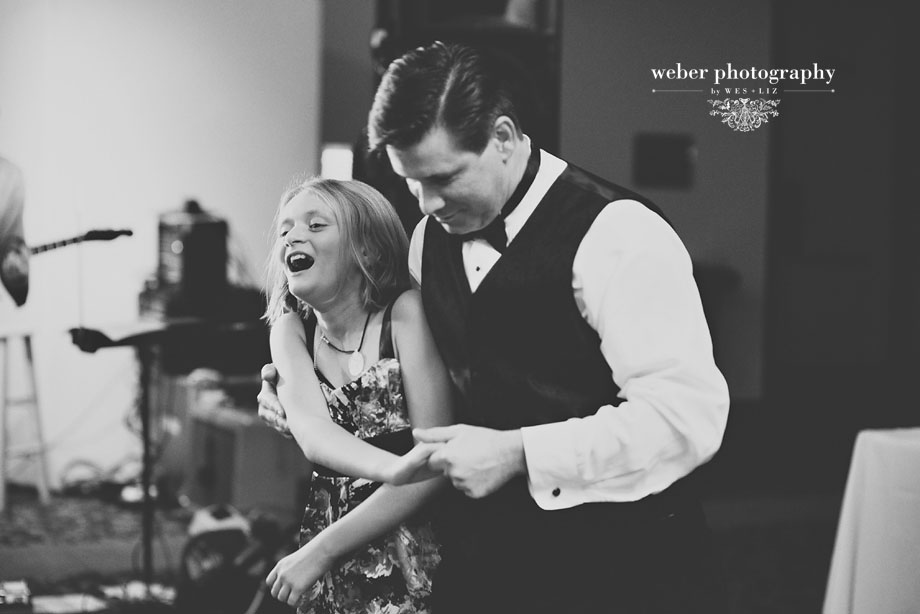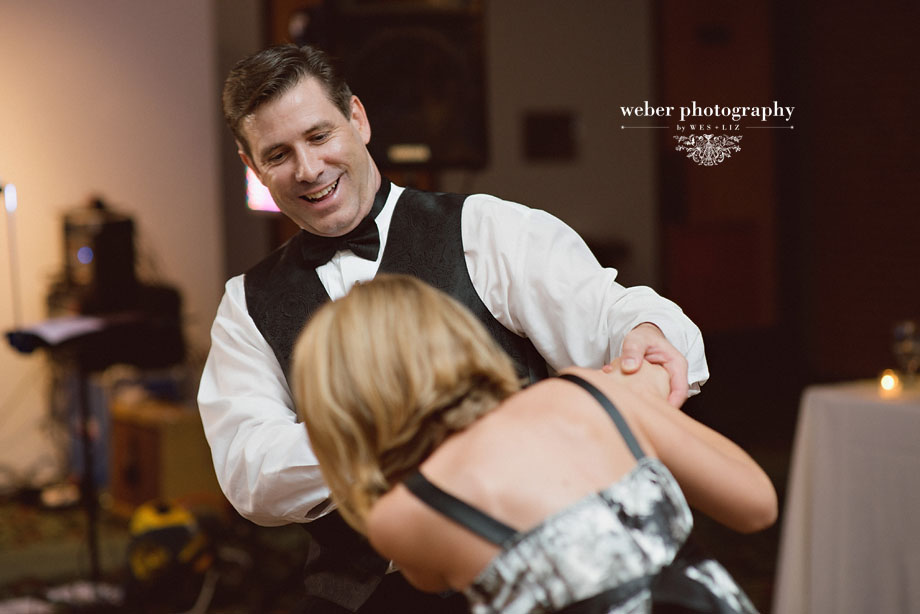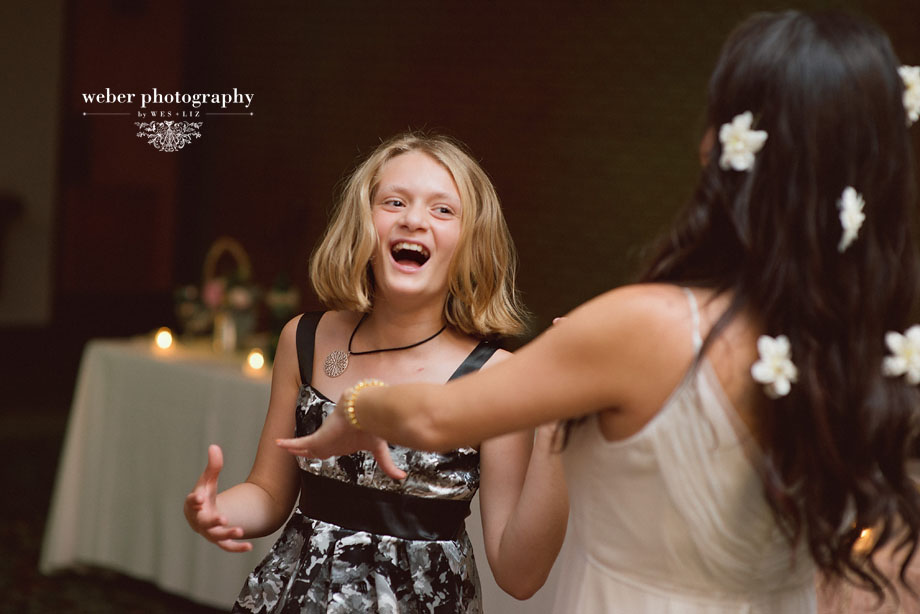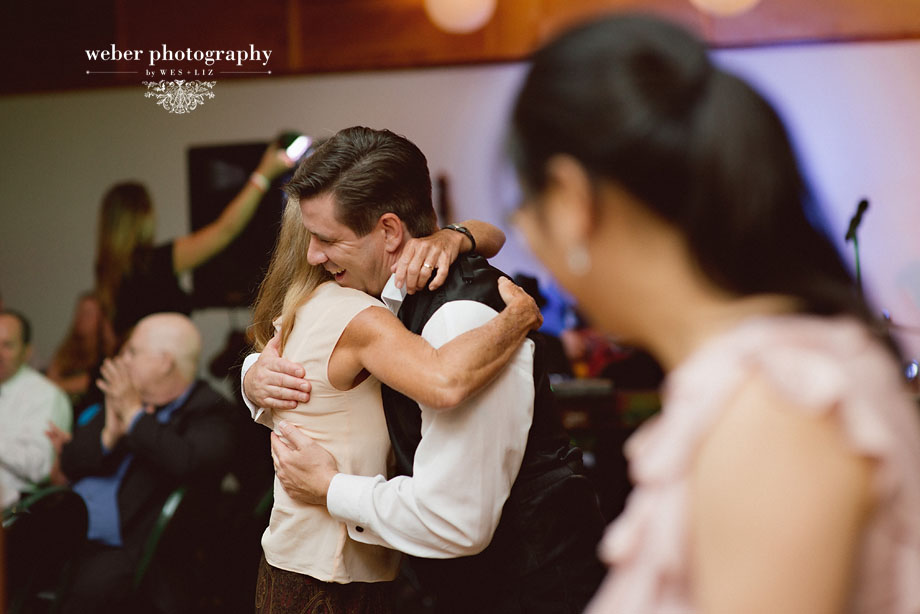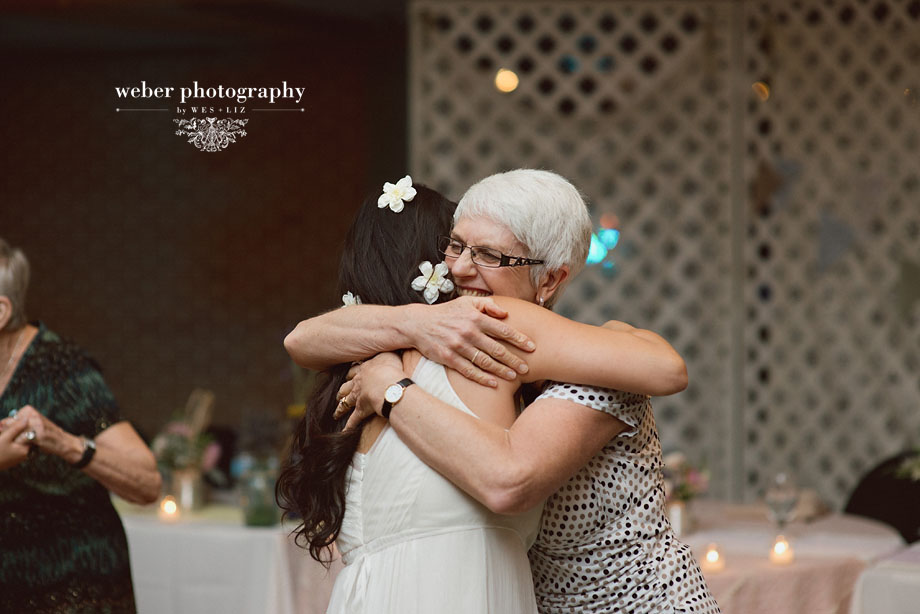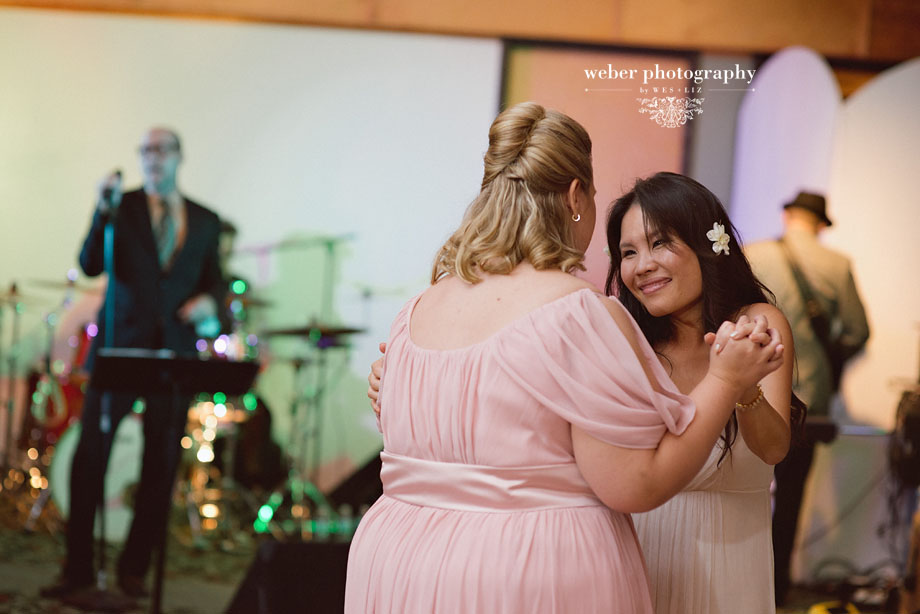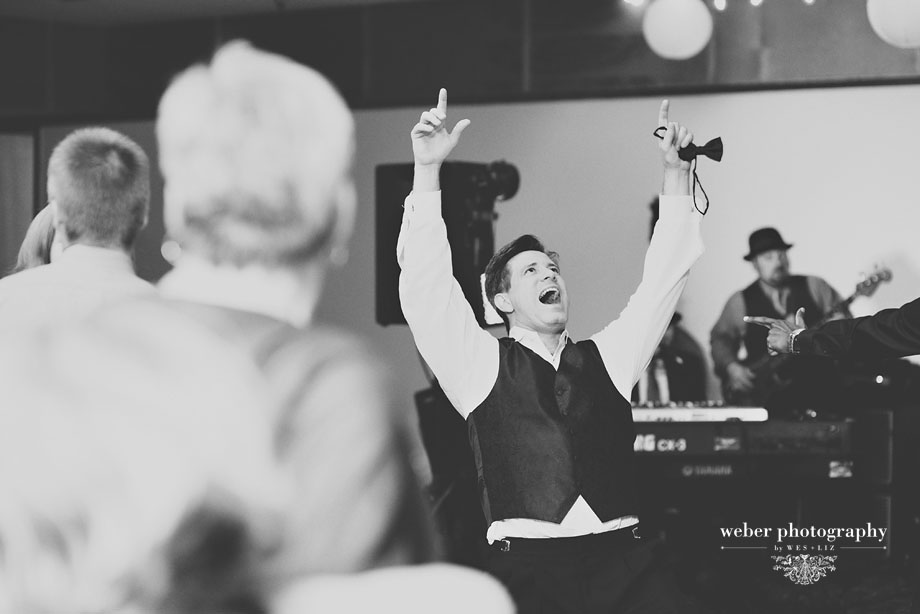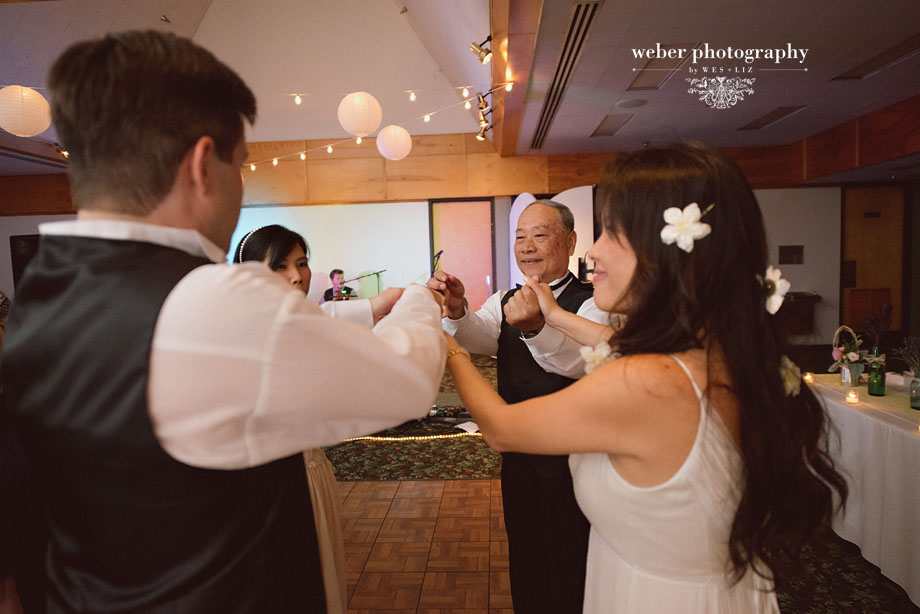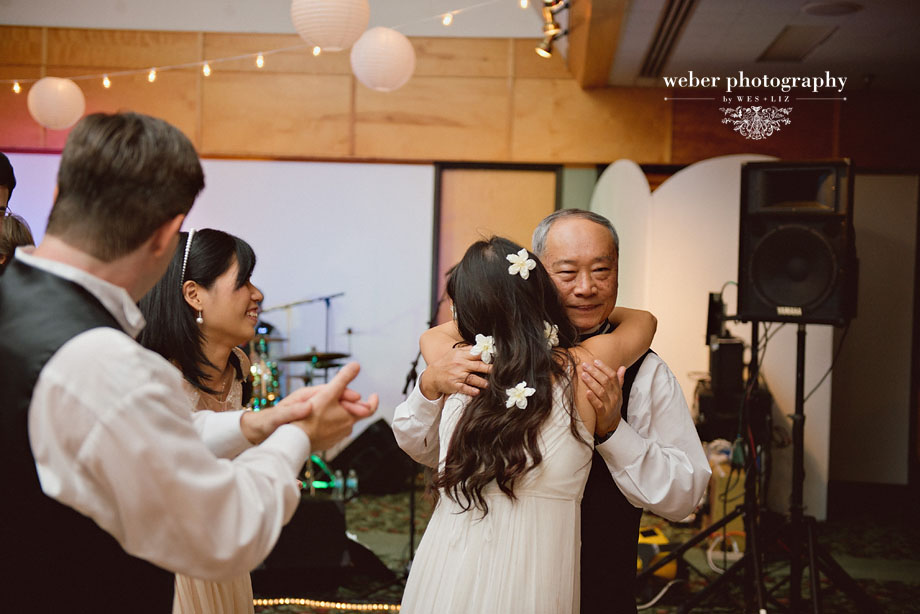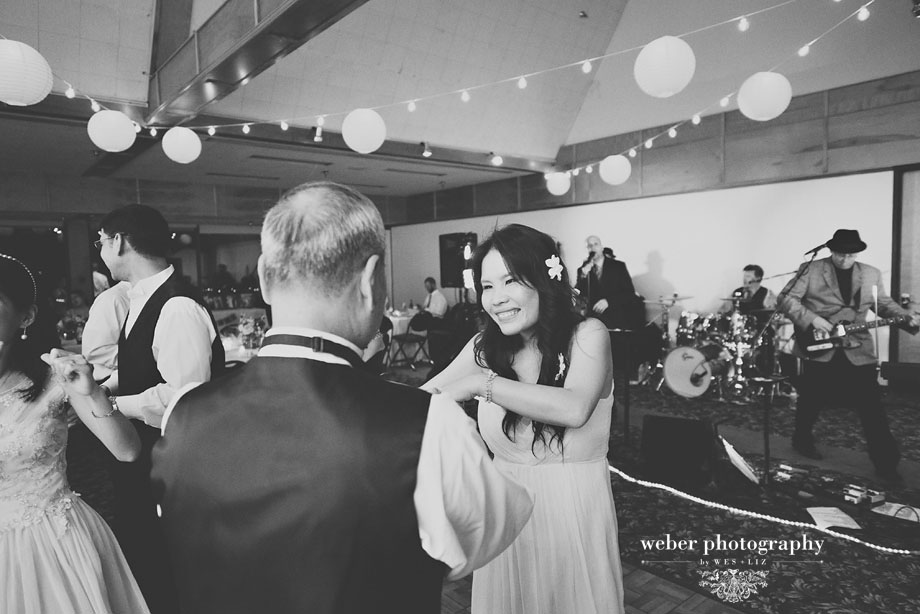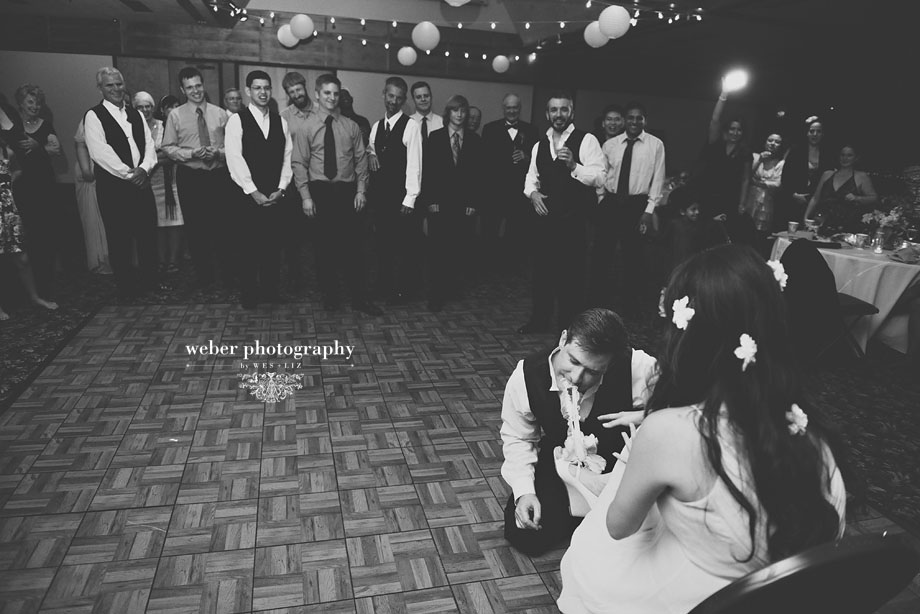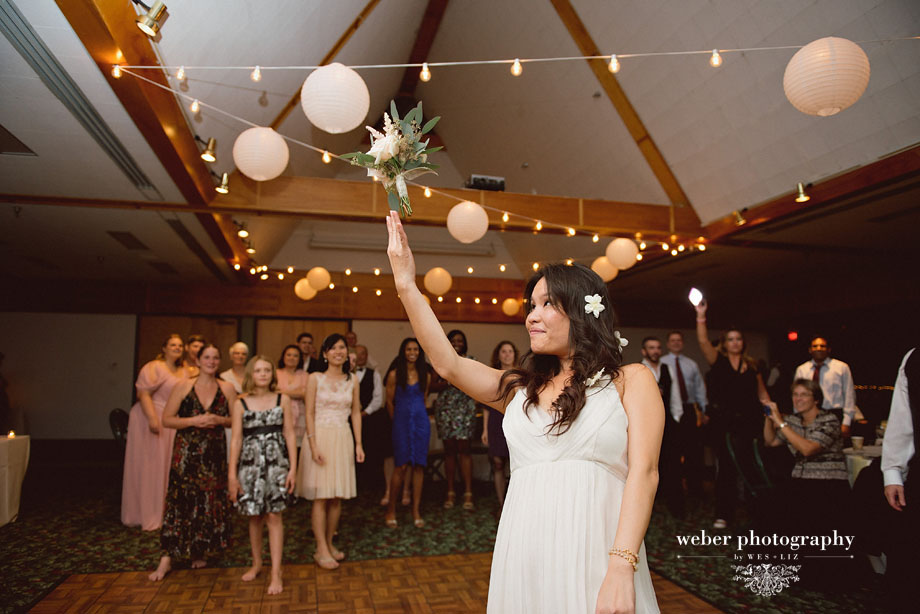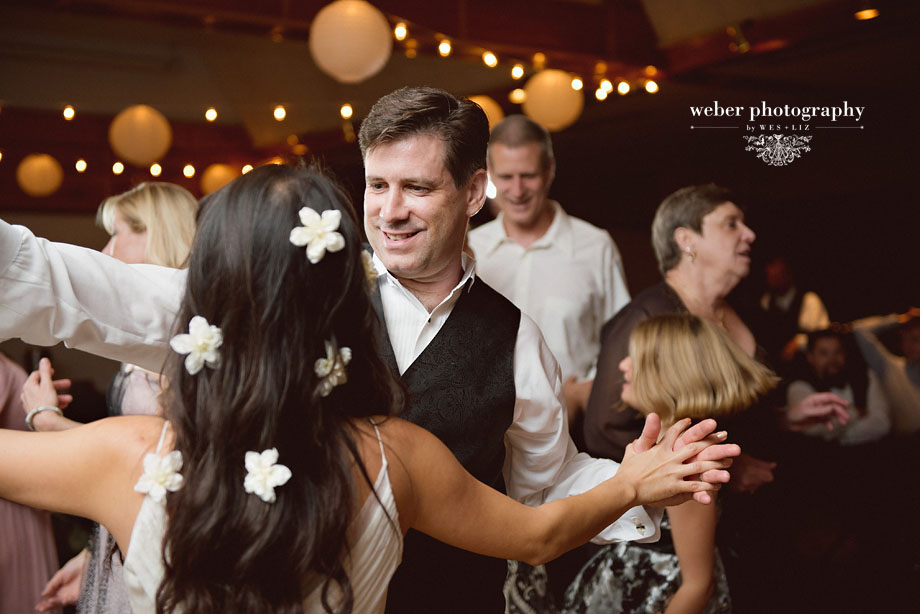 Clifford's mom made these incredible cookies for guests to take home. They were kind enough to offer us some to take home….and well let's just say the drive home was filled with fighting over cookies and lies about how many each of us had eaten….they were so delicious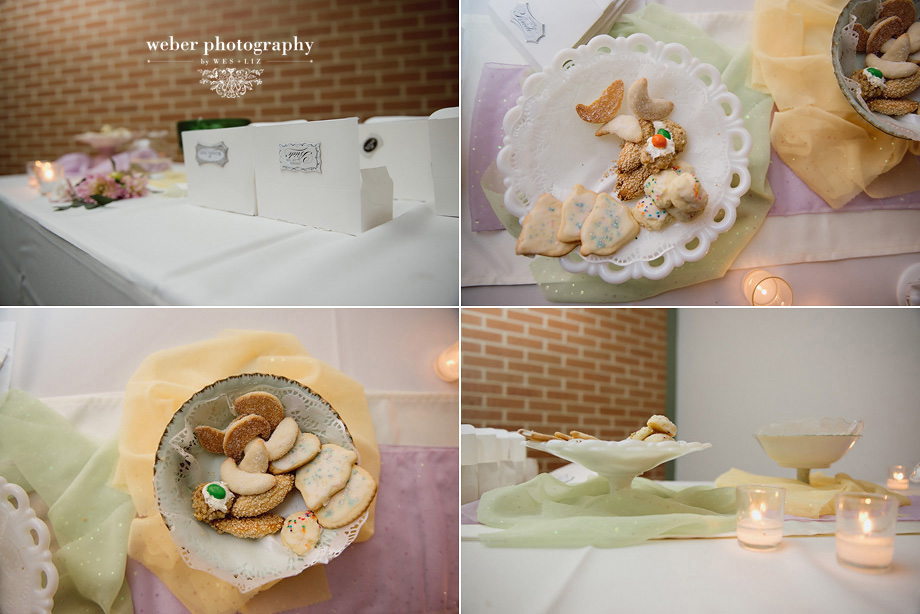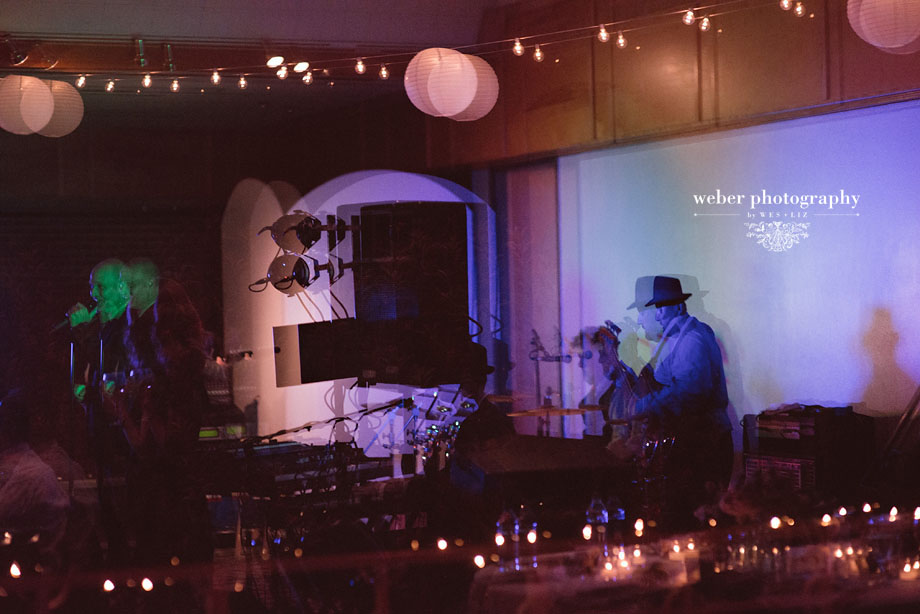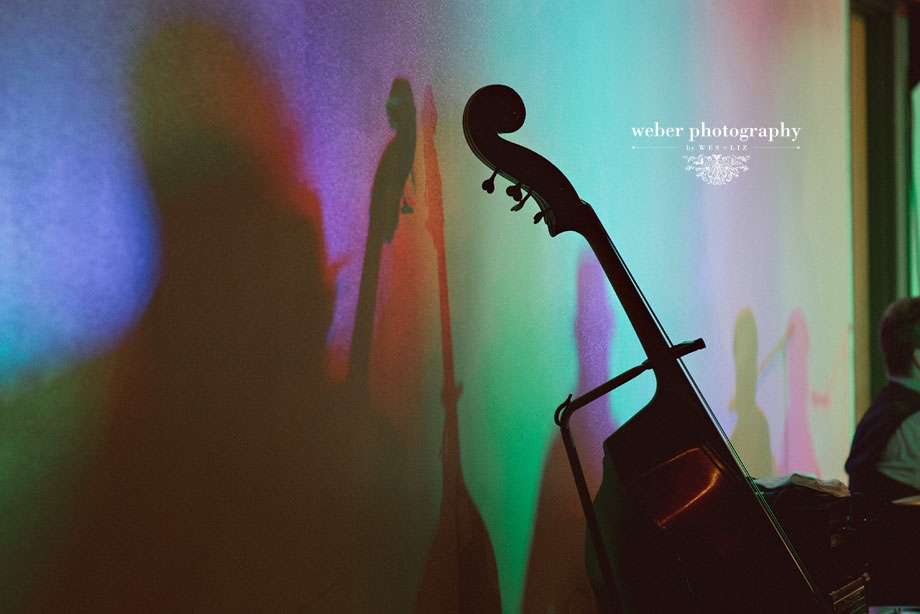 Venue: Marie Selby Botanical Gardens
Catering: Milan Catering
Officiant: Patrick Phillips
Flowers: Elegant Designs Floral Art Studio
Cake: Publix
Hair: Jill Canfield
Makeup: Beautiful Brides by Valerie Schneider
Ceremony music: Karen's Violins
Cocktail hour music: Samuel Osborne on the acoustic guitar
Reception music: Vodkanauts
Bridal gown: HB6622 by Saja From Bella Bridesmaid
Bridal shoes: Petaled Prarie Wedges by BHLDN
Bridal earrings: Tina Eva Renee via Etsy
Bridal bracelet: Vintage Thai jewelry from bride's mom
Flower hair crown: Serenity Crystal via Etsy
Bridal clutch: Ruche
Bridesmaid gowns:Various
Cake topper: Clayin' Around via Etsy
Custom wines: Riverstone Wines